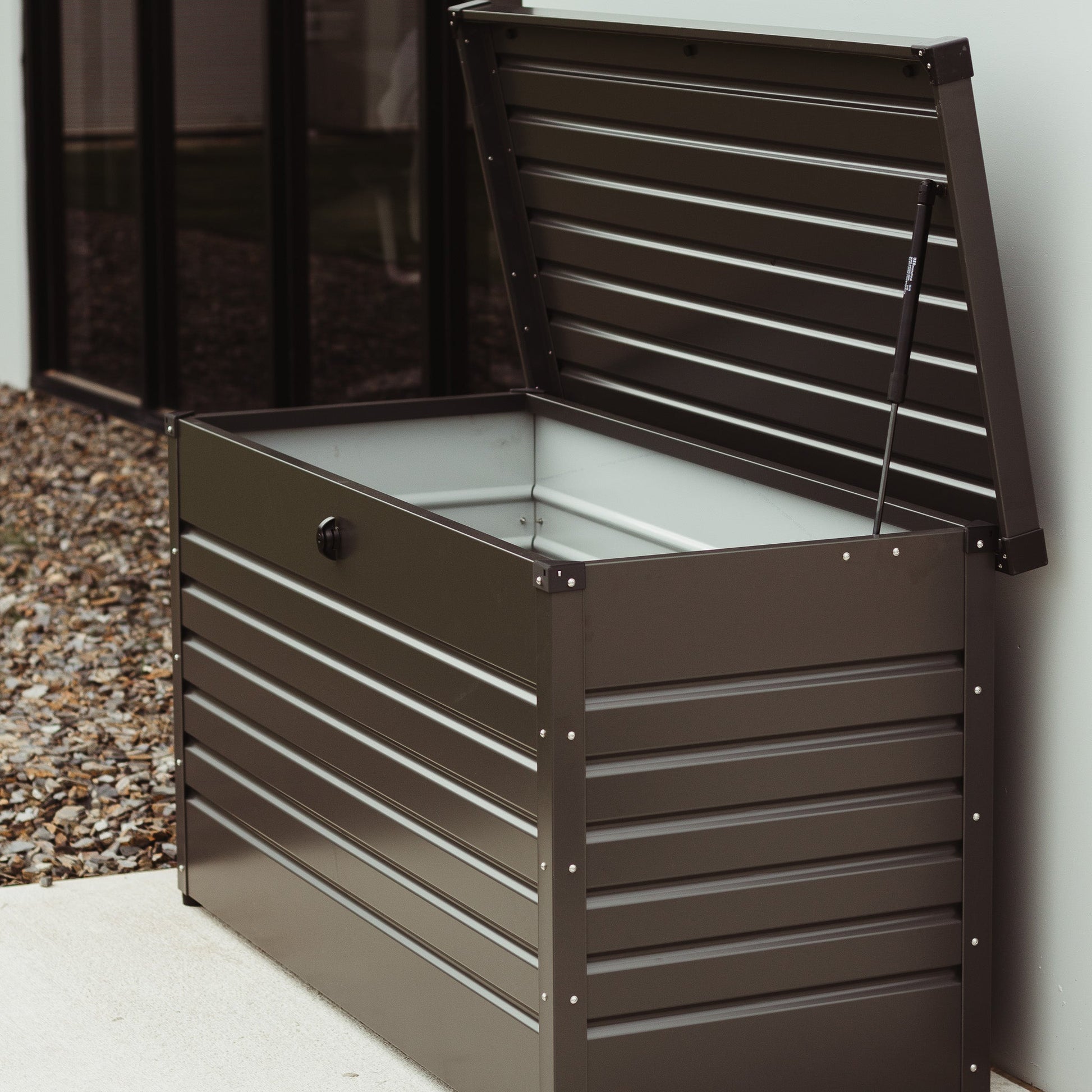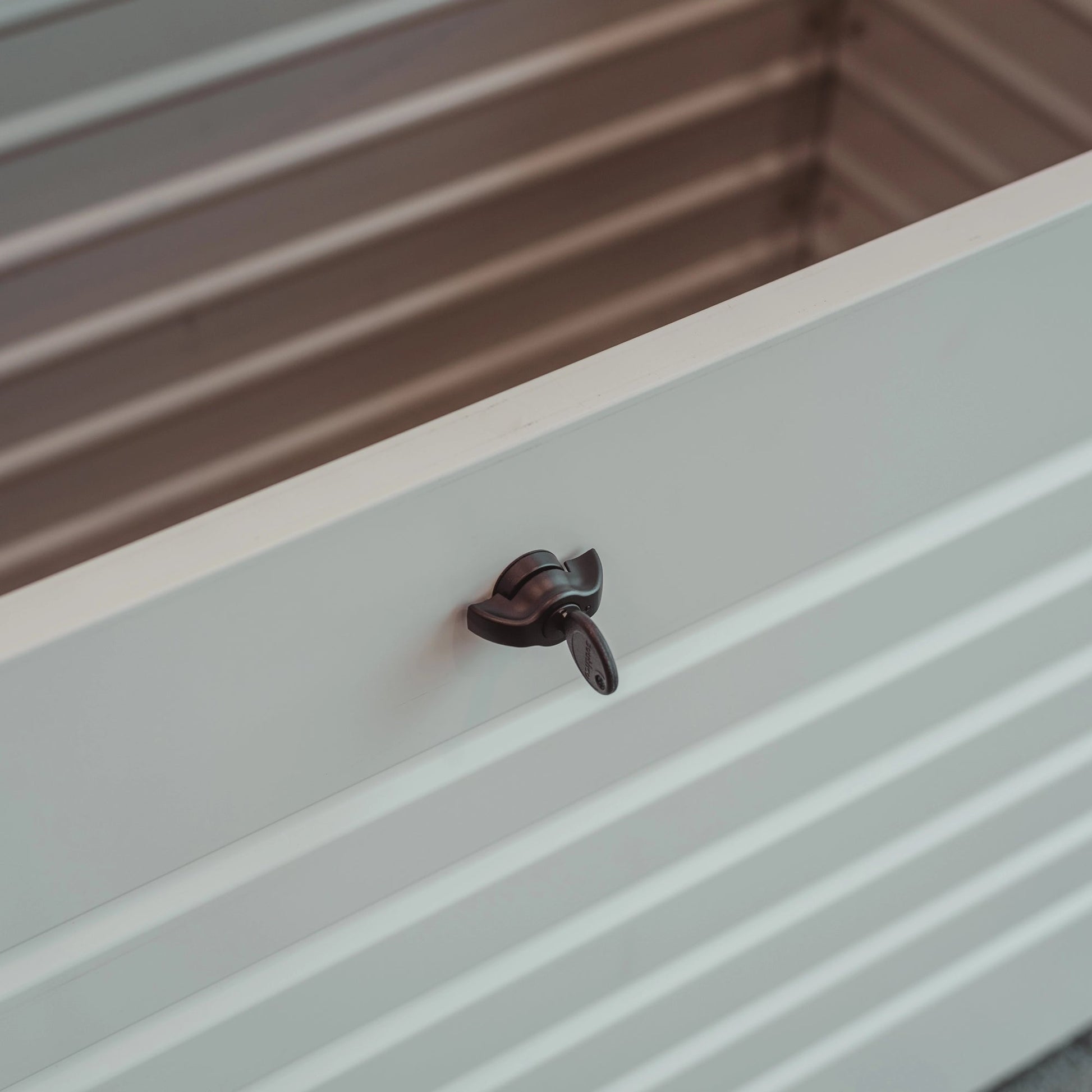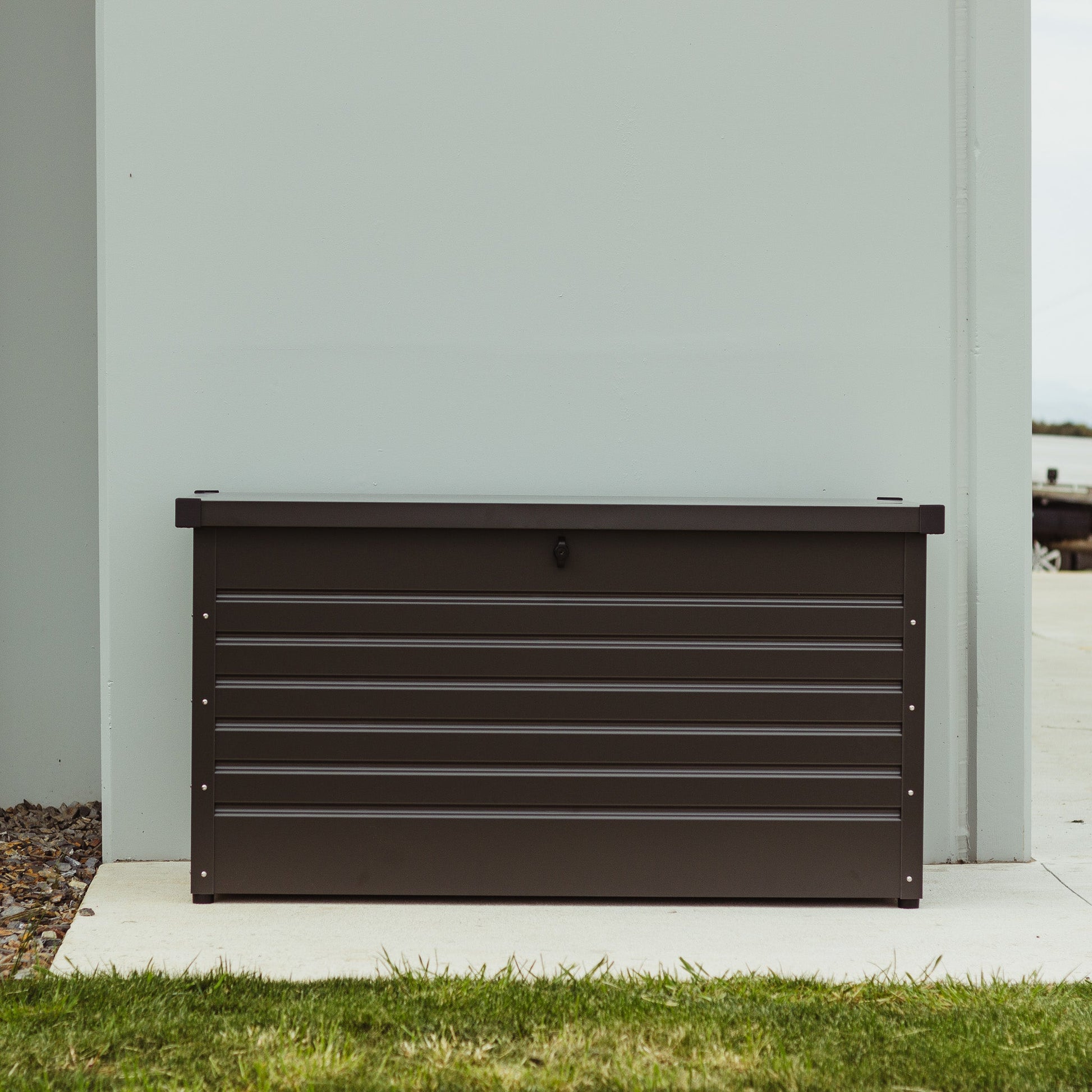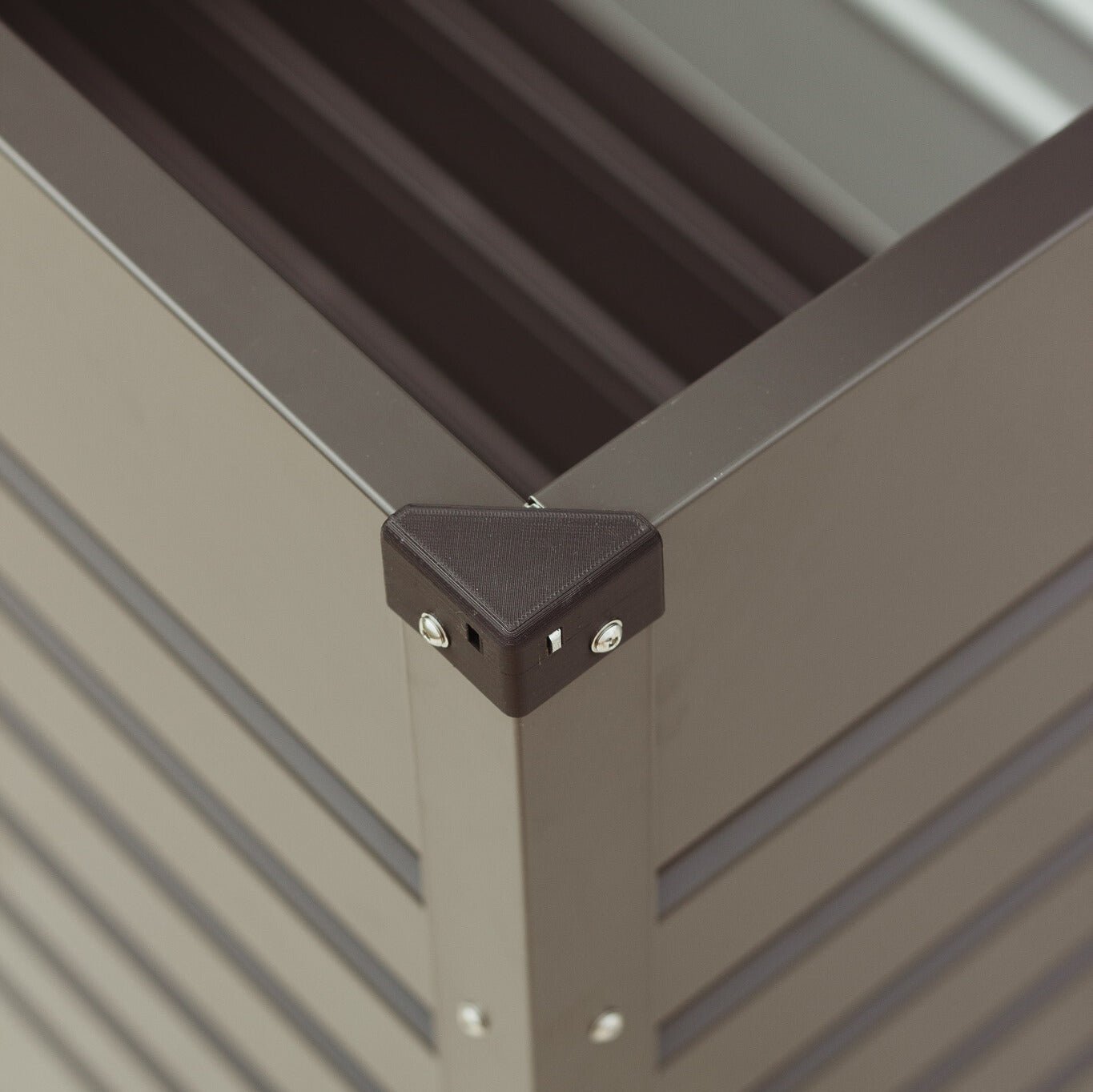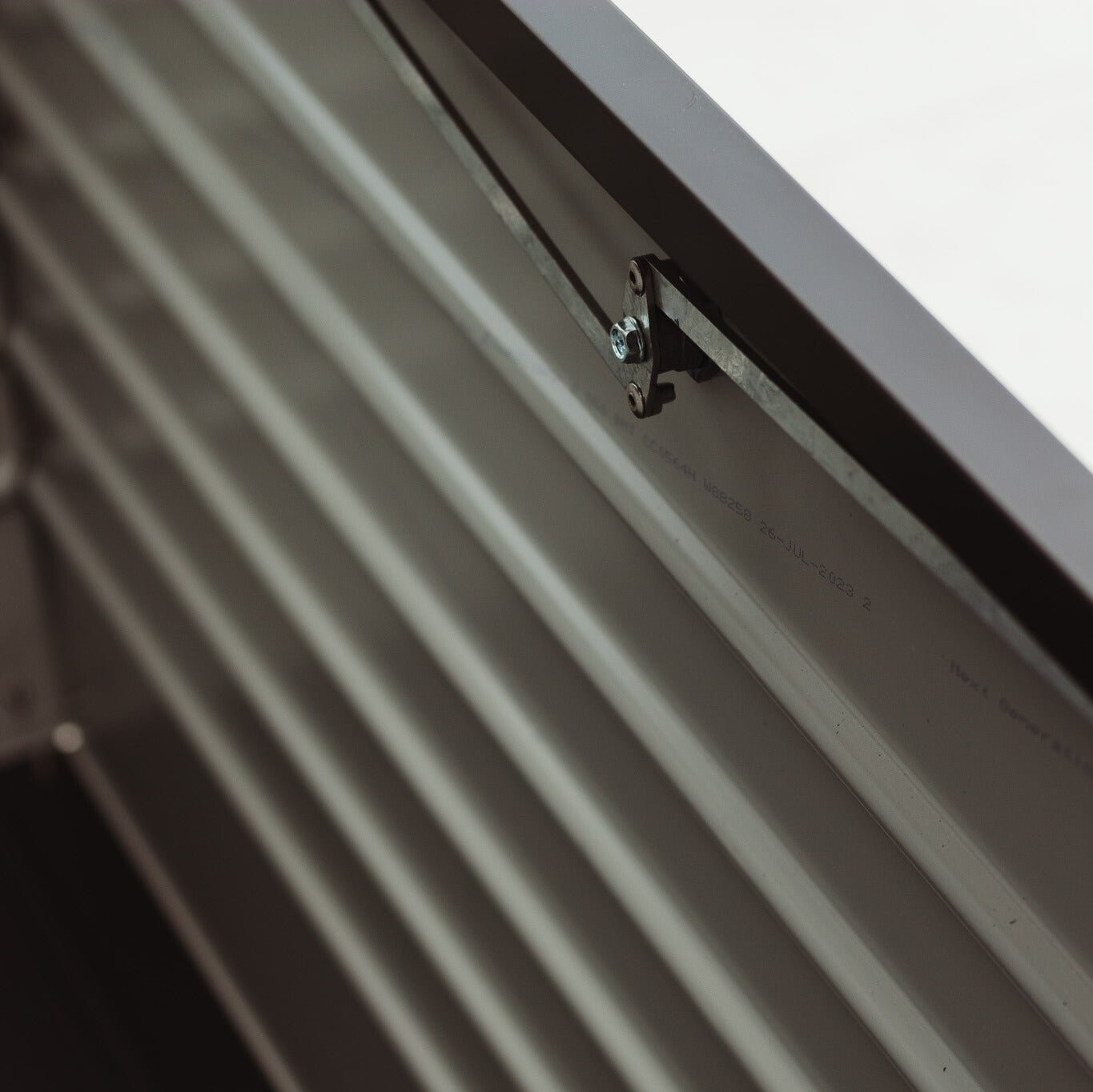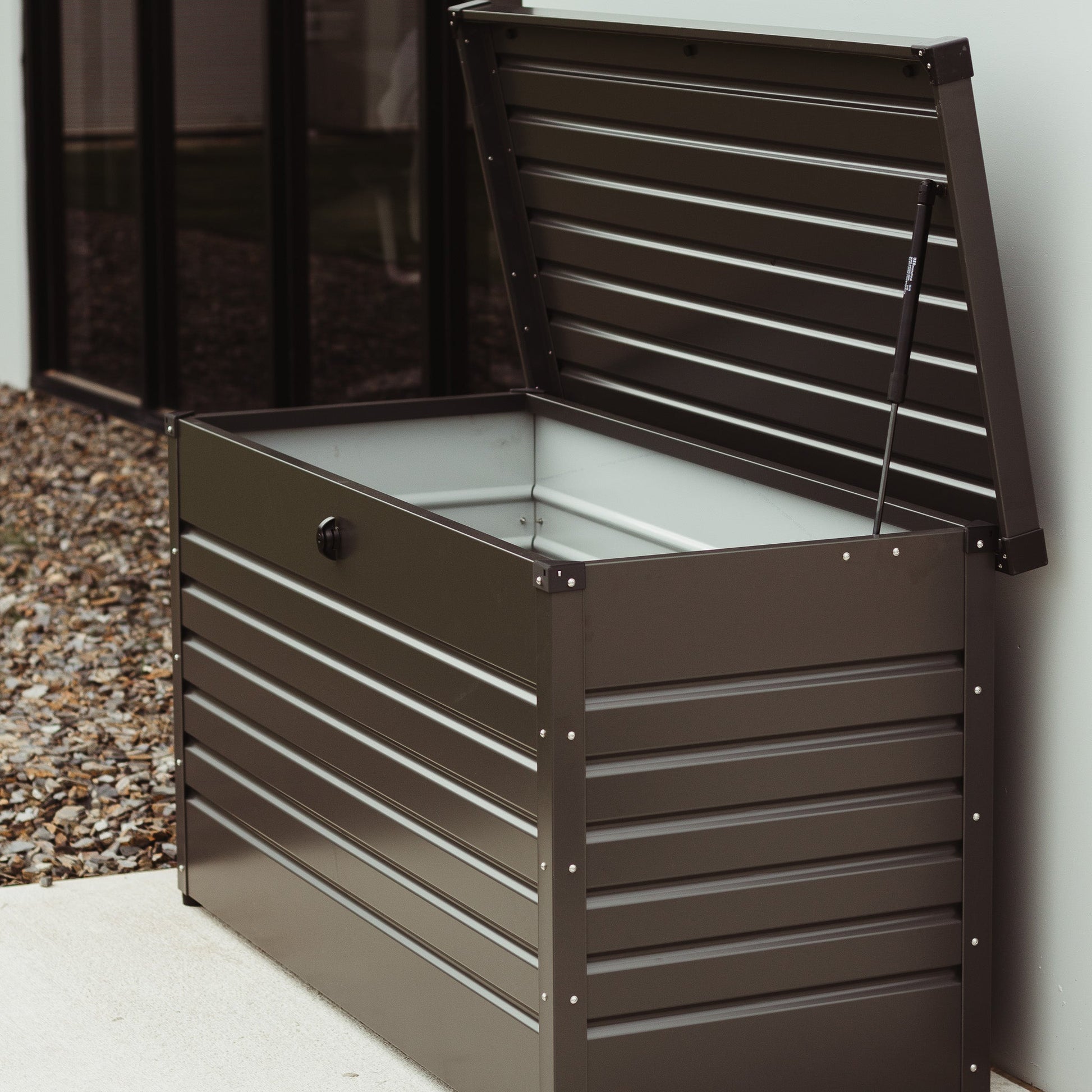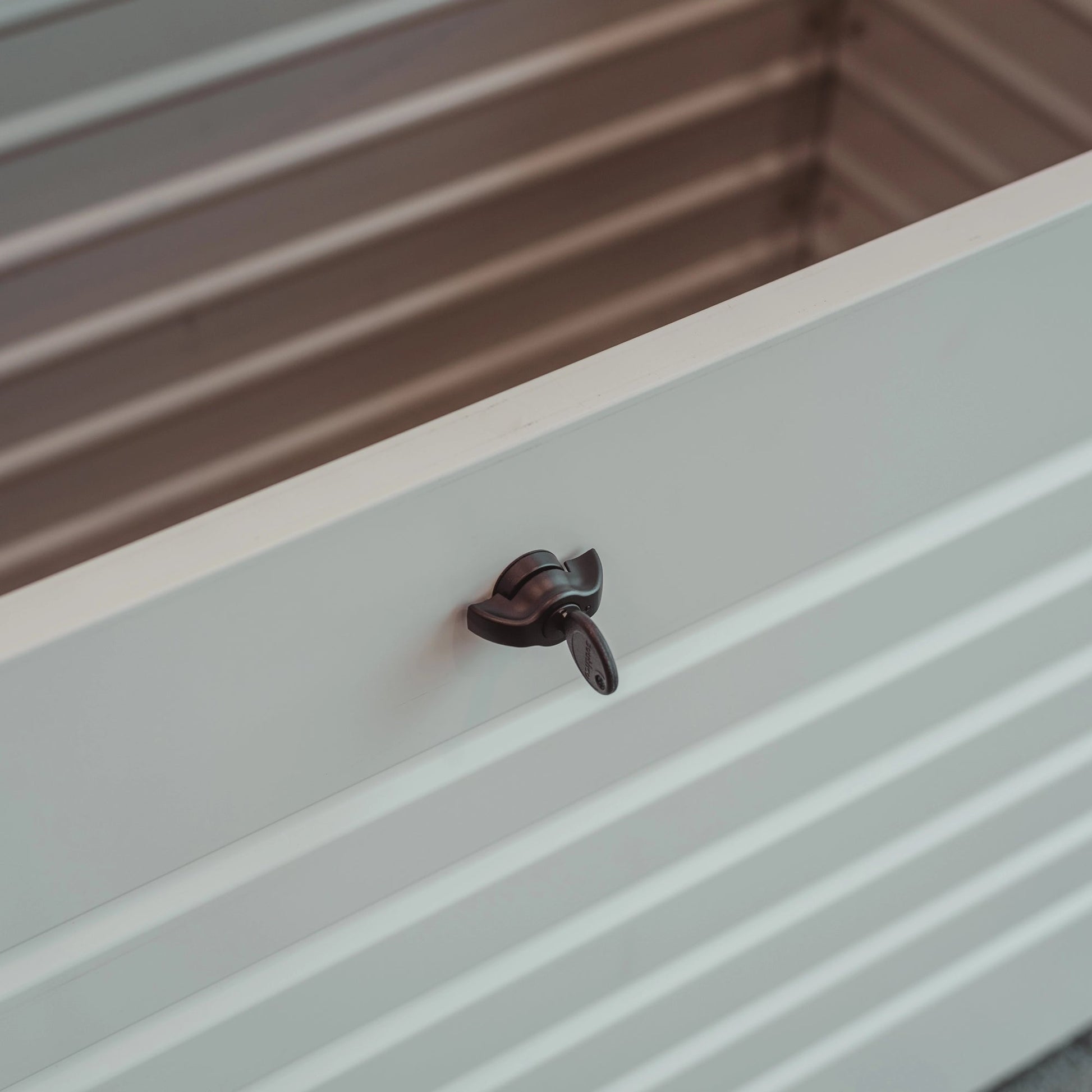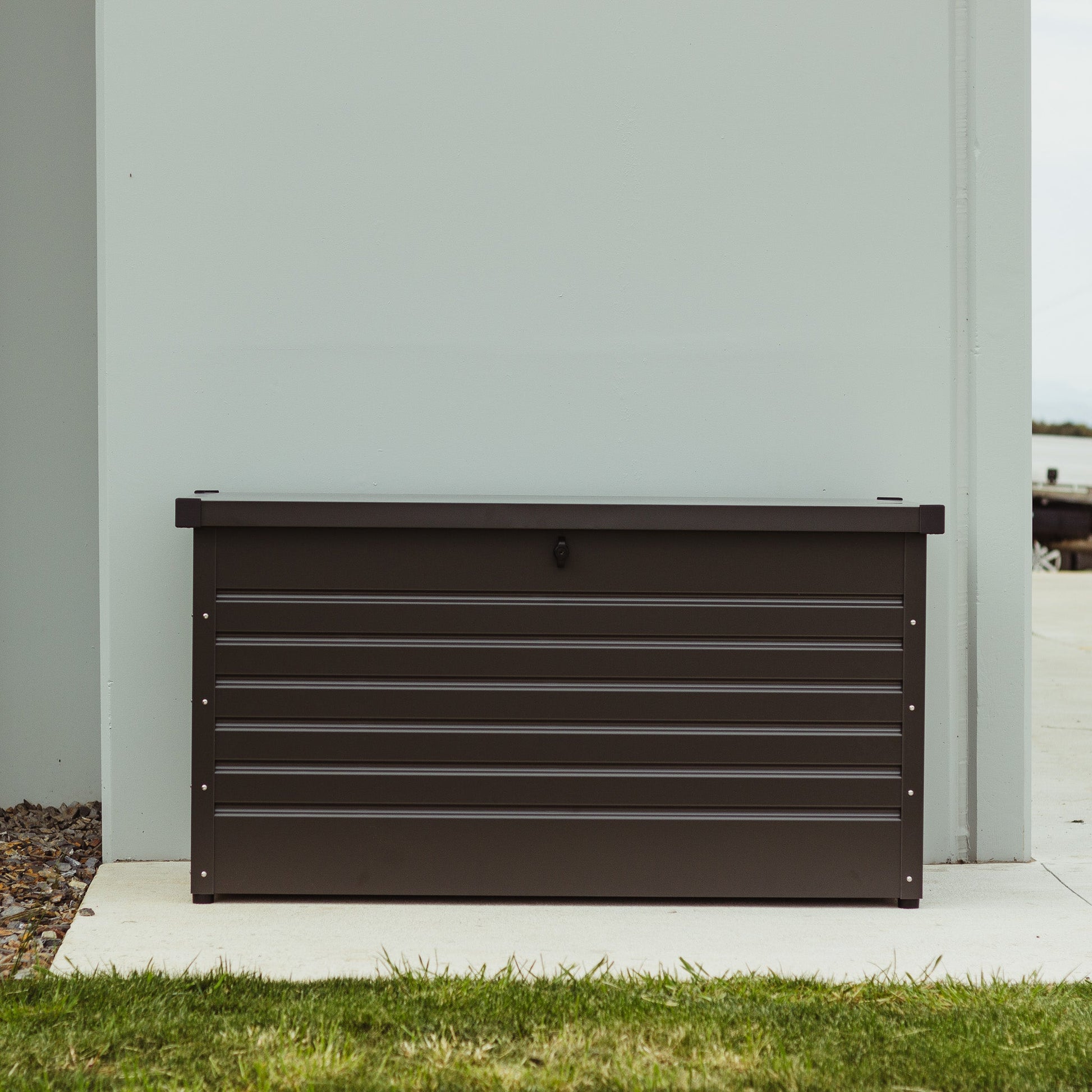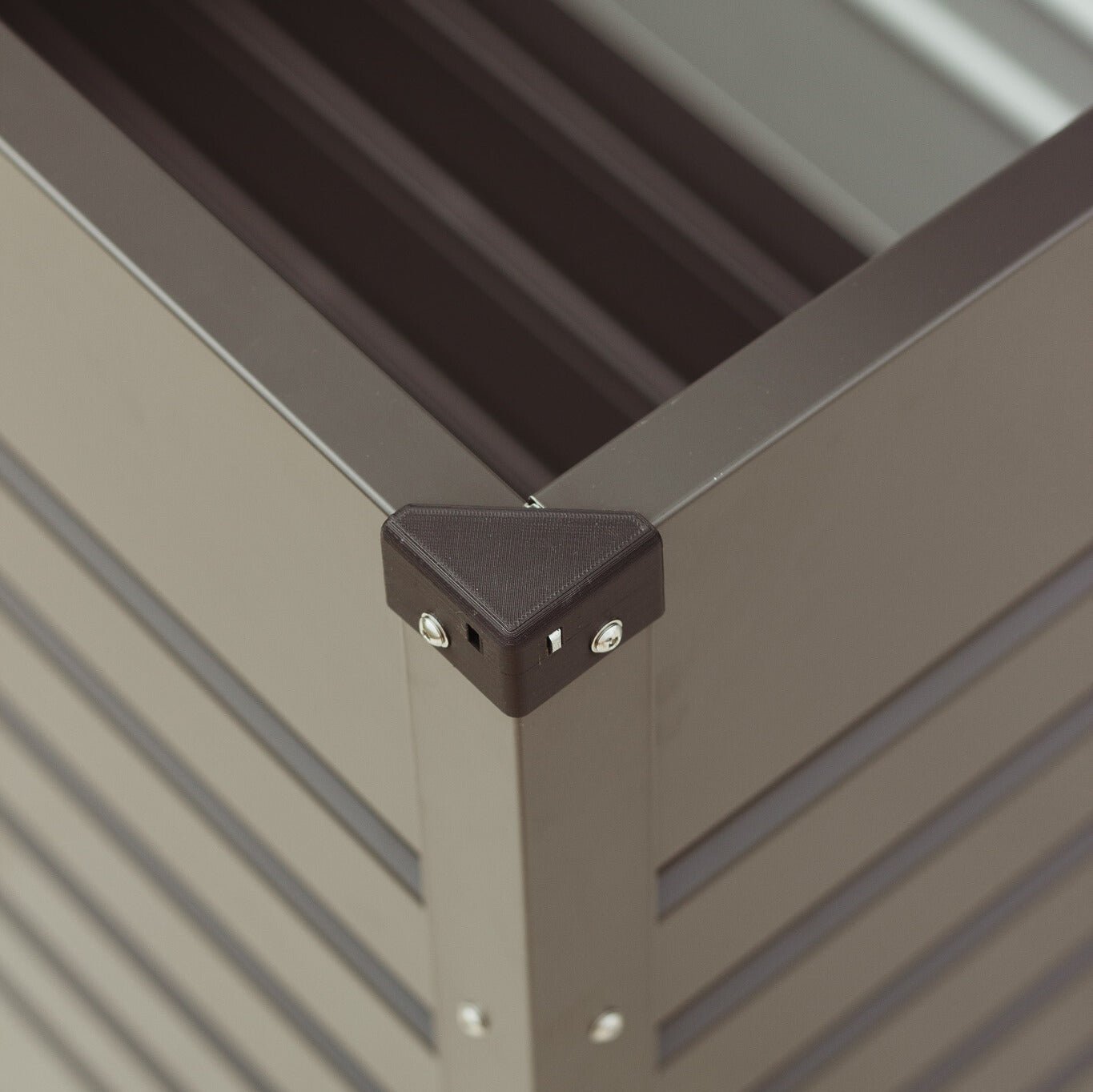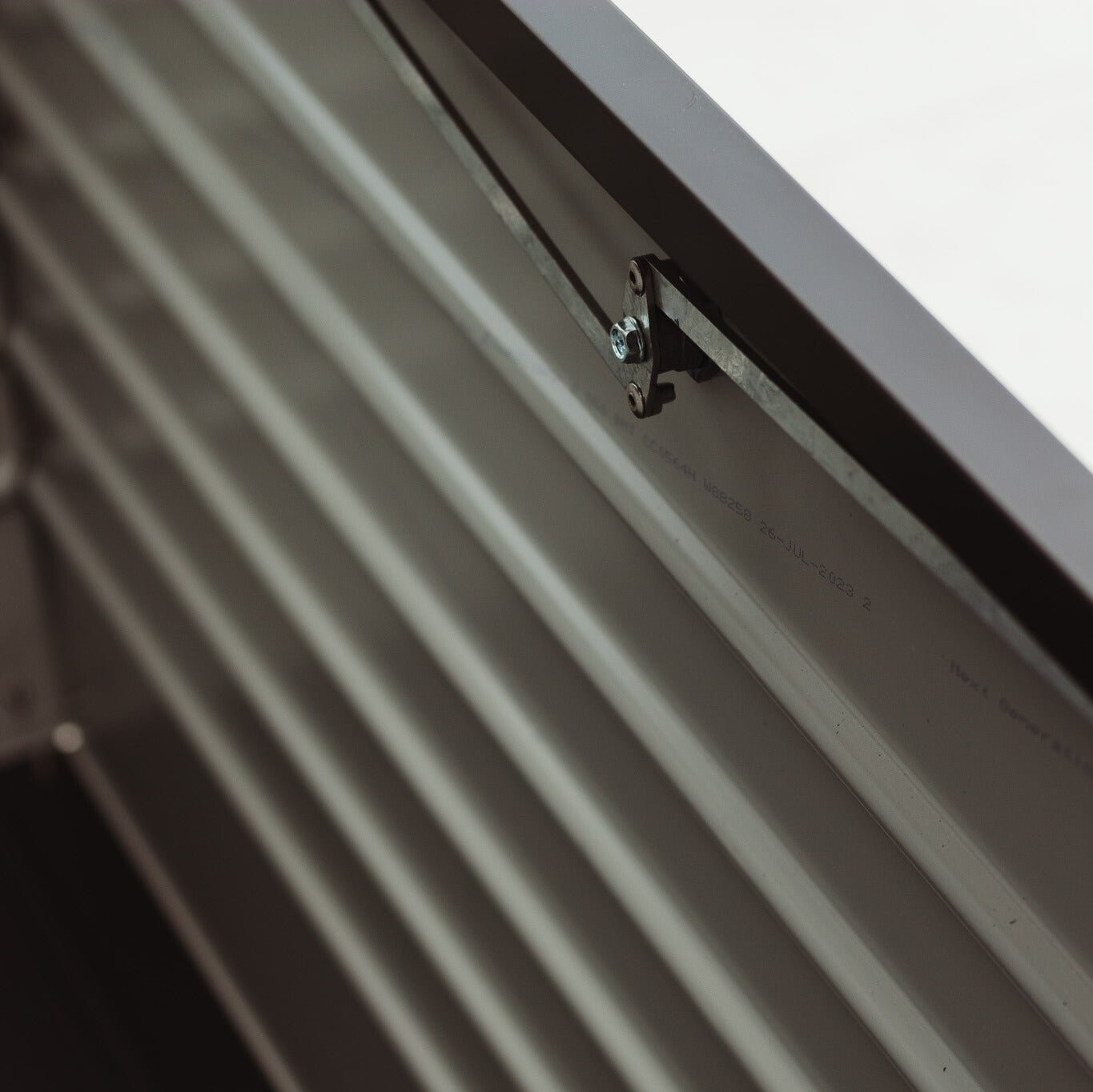 Sale price
$899
Regular price
$1,499
Or 4 interest-free payments of $

224.75

with
Pay Later Options
How Does It Work?

Checkout with PayPal. Choose 'PayPal Pay In 4' and complete your purchase.
Make the first payment at the time of purchase and pay the rest in 3 payments - one every two weeks.
The maximum purchase amount is $2,000.
Learn more about PayPal Pay In 4.

Repay in 4 instalments fortnightly, interest-free.
The maximum purchase amount is $2,000.
Learn more about Afterpay.

Choose weekly, fortnightly or monthly repayments.
The maximum purchase amount is $1,000.
Learn more about Zip Pay.
About this Storage Box
Tired of tripping over clutter and running out of space? Introducing Easyshed's new storage solution, DURABOX - the ultimate DIY storage that saves the day (and secretly doubles as a chair!) Store your tools, artwork, toys, and everything in between because this durable storage has room for it all! Say goodbye to chaos and hello to organisation. 
Shipping and Delivery
Available from these locations
Meet the newest storage luxury! Designed to be the perfect storage box for your house, apartment, or even your garden, this rainwater-proof storage solution is here to put an end to your storage woes! Whether it's gardening tools, folding chairs, toys, sports equipment, or camping gear, this box provides an ideal storage place for all your essentials. 
With its sophisticated and minimalist look, this storage box will surely add a touch of style to your space. But it's not just about looks; this box is built to last. Crafted with high-quality materials, and featuring invisible, integrated ventilation, it ensures a long-term storage solution that can withstand the test of time.
This storage box also features a convenient key lock for added security. The comfortable lid opening, assisted by a gas spring, makes accessing your items a breeze. Installation is made easy, as it comes pre-panelled for smooth assembly. Simply follow the instructions, and you'll have your storage box ready to use in no time!
Oh, and did we mention that it doubles as a seat? With its sturdy construction and maintenance-free design, you, the kids, friends—anyone—can confidently sit on it, making it a versatile addition to your home space. So are you ready for impromptu gatherings or poolside lounging? Let's do this – your stylishly organised space awaits! With this storage box, you'll definitely feel like storage royalty. Plus, enjoy the added assurance of a Lifetime Warranty.
Durabox is available in Off White and Monument. 
Have any further questions? Please contact us via Live Chat, email or by calling our friendly team on 1300 739 097.
Durabox
Specifications
How To Assemble
Shipping & ETA
Warranty
1.33m x 0.61m Durabox
Durabox dimensions

Box Width

1.33m​

Internal Width

1.27m​

Box Depth

0.61m​

Internal Depth

0.55m​

Box Height

0.70m​

Internal Height

0.64m​​
Durabox details

Assembly

Self Assembly​

Material

0.35mm High Tensile Steel

Lock type

Key Lock​​
Easy to Assemble
To assemble the Durabox by Easyshed, follow these step-by-step instructions:

Start by assembling the side panels and rear wall. Ensure that they are securely connected and aligned properly.
Next, proceed with the assembly of the base plate and front wall. Attach them securely, making sure they fit snugly into place.

Move on to the feet, corner covers, and reinforcements. Install them according to the provided instructions, ensuring stability and reinforcement for the box.

Proceed to assemble the gas pressure spring. This component is important for smooth and controlled opening and closing of the box lid. Install it carefully following the instructions provided.

Assemble the lid of the Durabox. Ensure it fits securely onto the box and aligns properly with the rest of the structure.

Finally, tighten all the screws to secure the entire assembly. Double-check that all components are properly fastened and tightened to guarantee the stability and durability of the Durabox.

Following these assembly instructions will help you successfully put together your Durabox.

Step back and admire your finished storage box. Great job!
Get you Easyshed Assembled with
For metro areas, check your shipping cost using the calculator below by simply entering your postcode and suburb. We recommend allowing 5-10 business days for our storage box to arrive. ​​
Shipping costs to other destinations will be calculated upon checkout depending on your suburb. If a custom quote is required, please reach out to our Customer Service team for assistance. ​ ​
Not home to receive your storage box? No problemo, we also offer pickup at more than 50 Click & Collect locations across Australia. ​
Lifetime Warranty
Our trust is built over four decades, a testament to our unwavering commitment to quality and reliability. We take pride in our direct manufacturing and sales approach, which ensures unparalleled warranty assurance for our valued customers.
Our lifetime warranty reflects our unwavering confidence in the durability of our sheds. When you choose Easyshed, you're making an investment in decades of unwavering reliability. Should any manufacturing defects arise, rest assured, we have you covered for both repair and replacement.
However, please note that the warranty doesn't extend to cover regular wear and tear, misuse, or damages resulting from accidents. Additionally, the natural aging of our high-tensile steel, which may lead to weathering and fading, is not included in the warranty coverage. For comprehensive warranty terms, please visit our Warranty page.
Maintenance Guide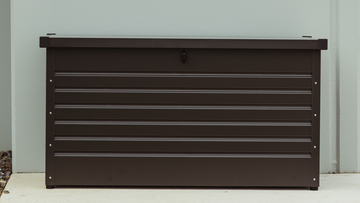 Crafted to Perfection
Why Easyshed?
A look into 40 years of Easyshed history. From a small family-owned business, to becoming Australia's trusted and largest shed manufacturer.
experience

Aussie made

Happy Customers