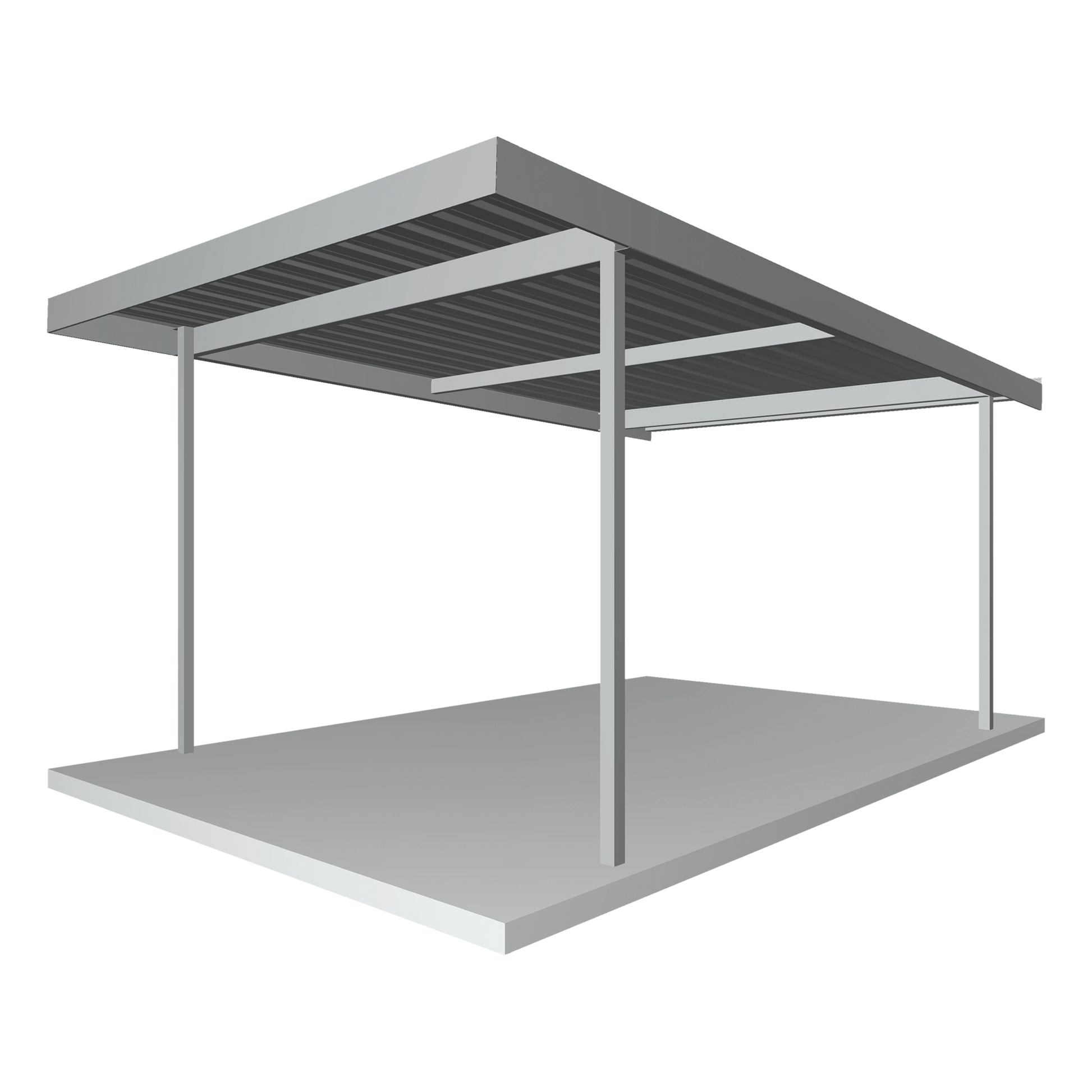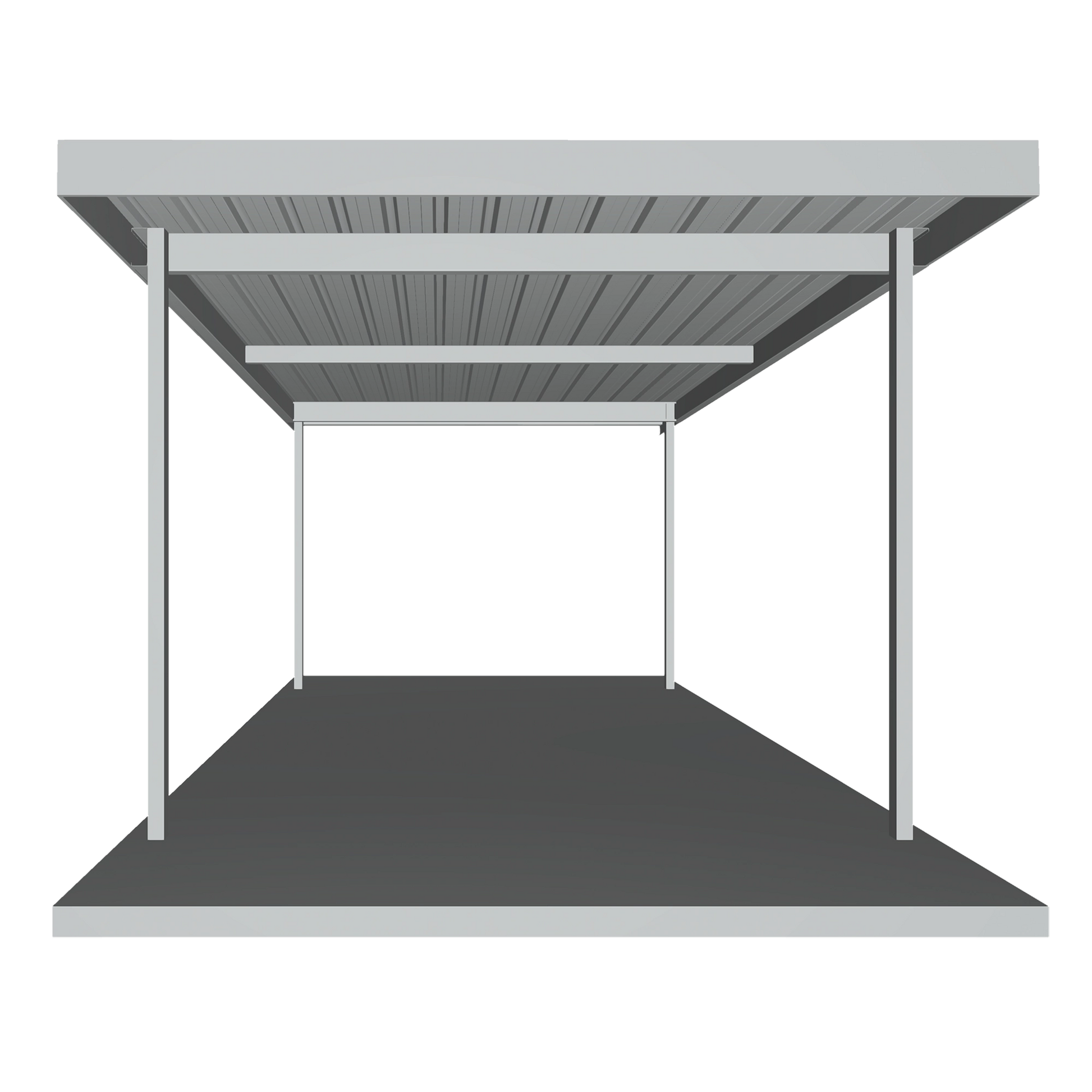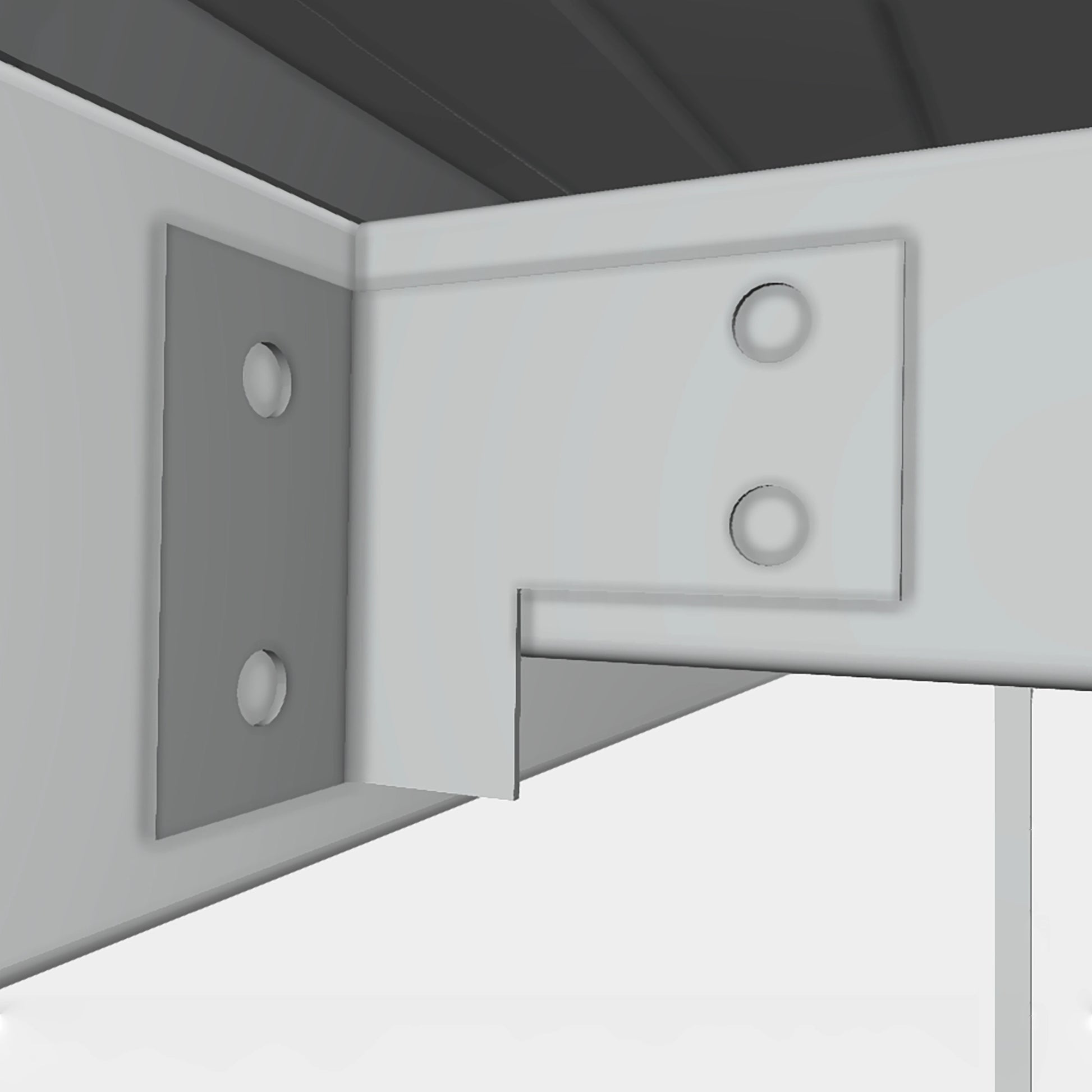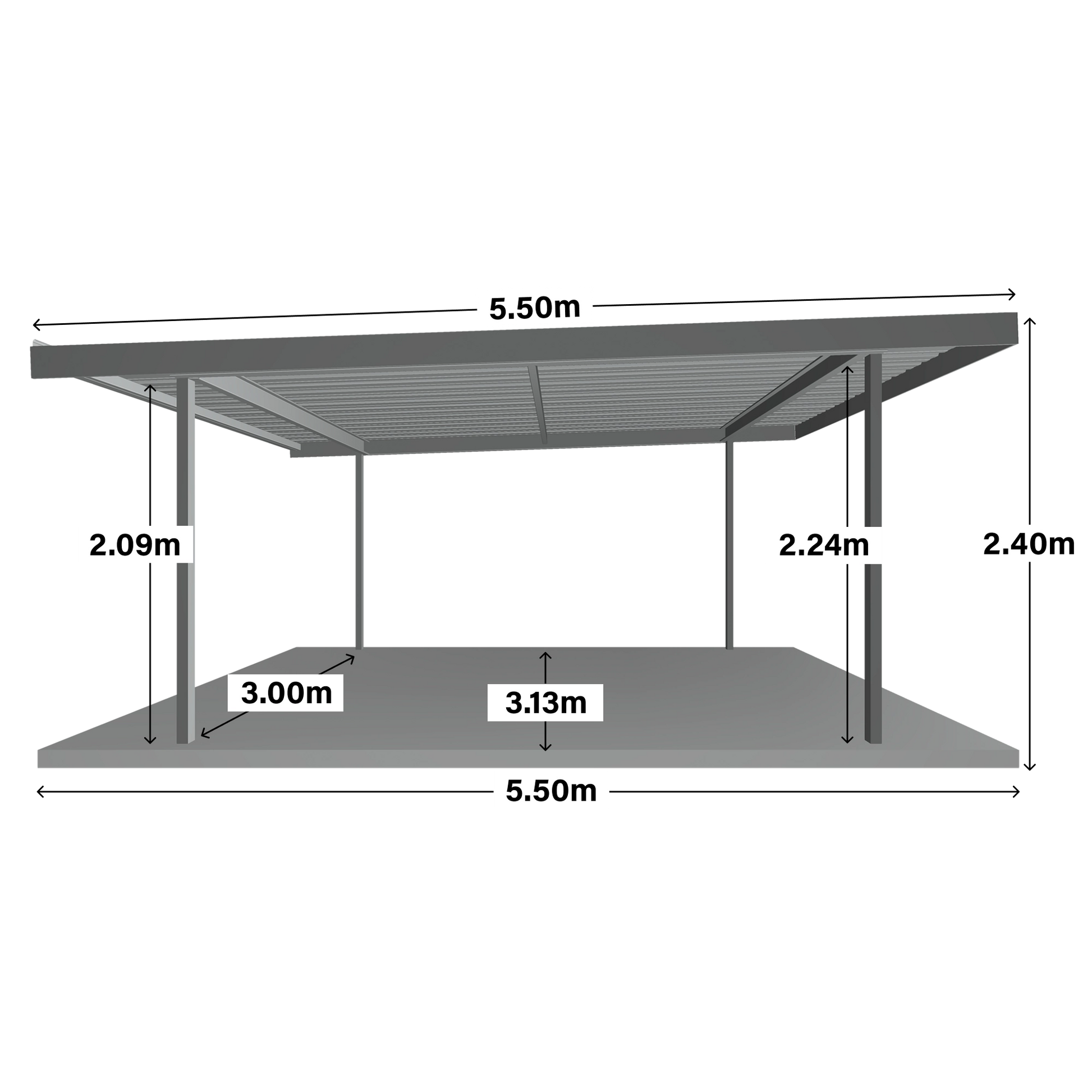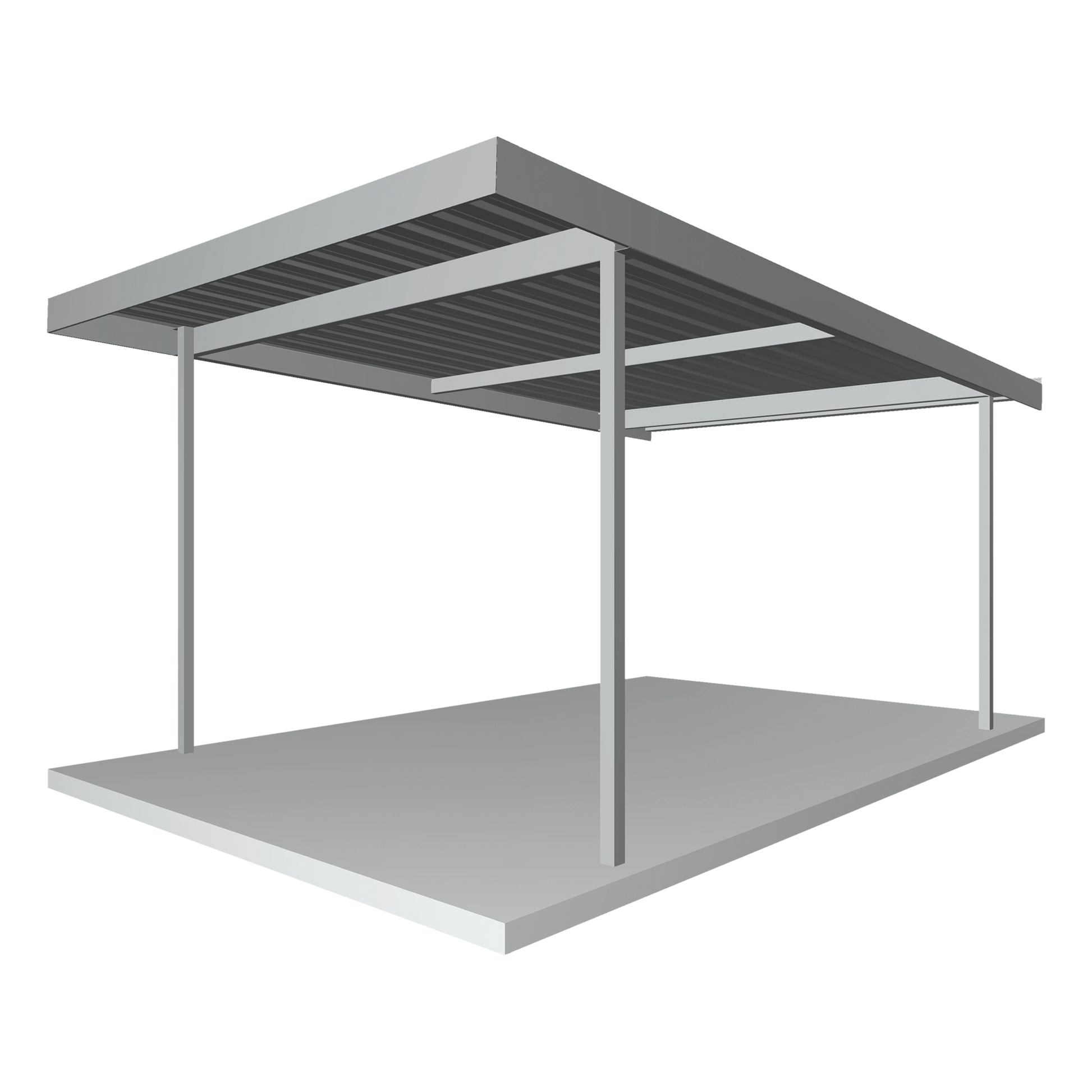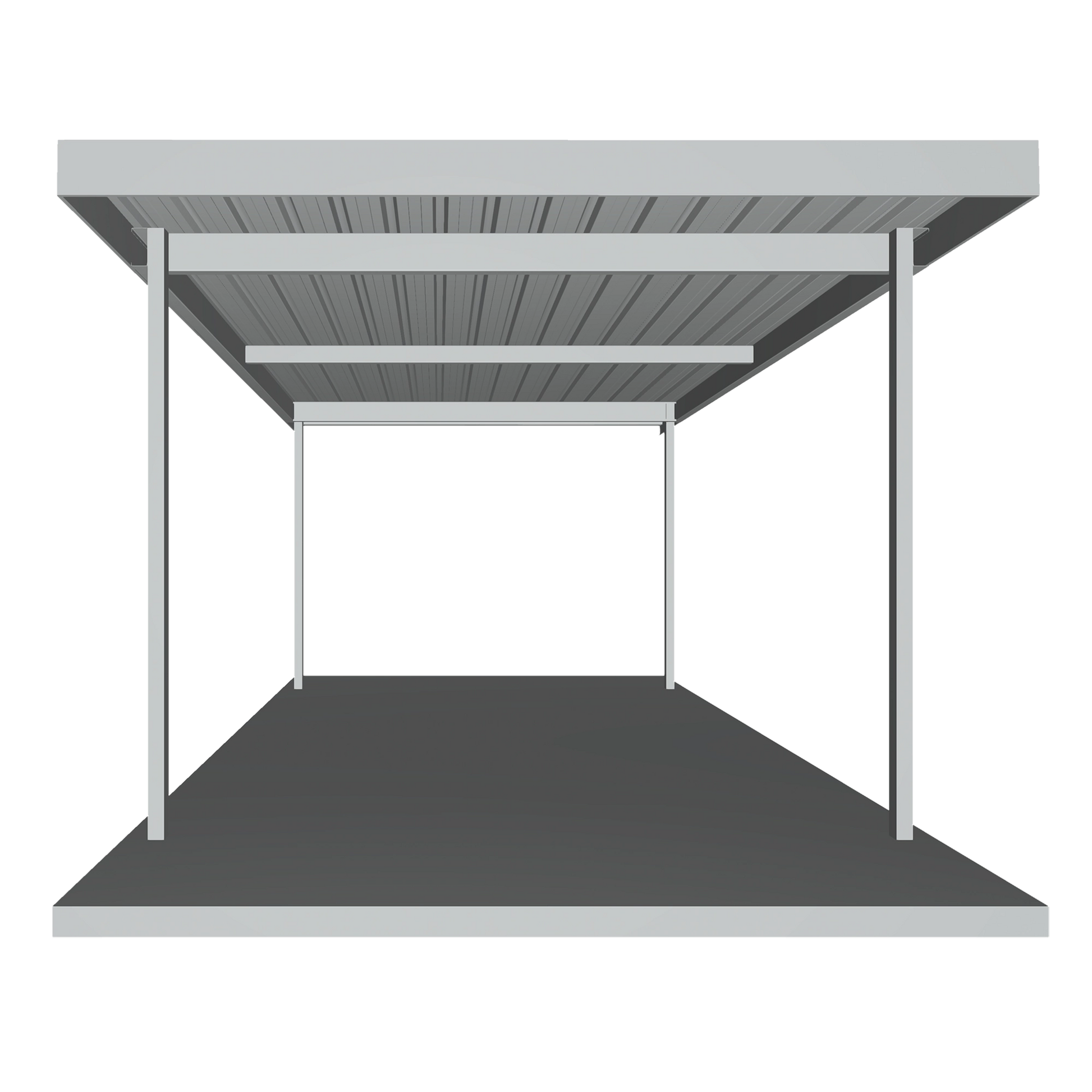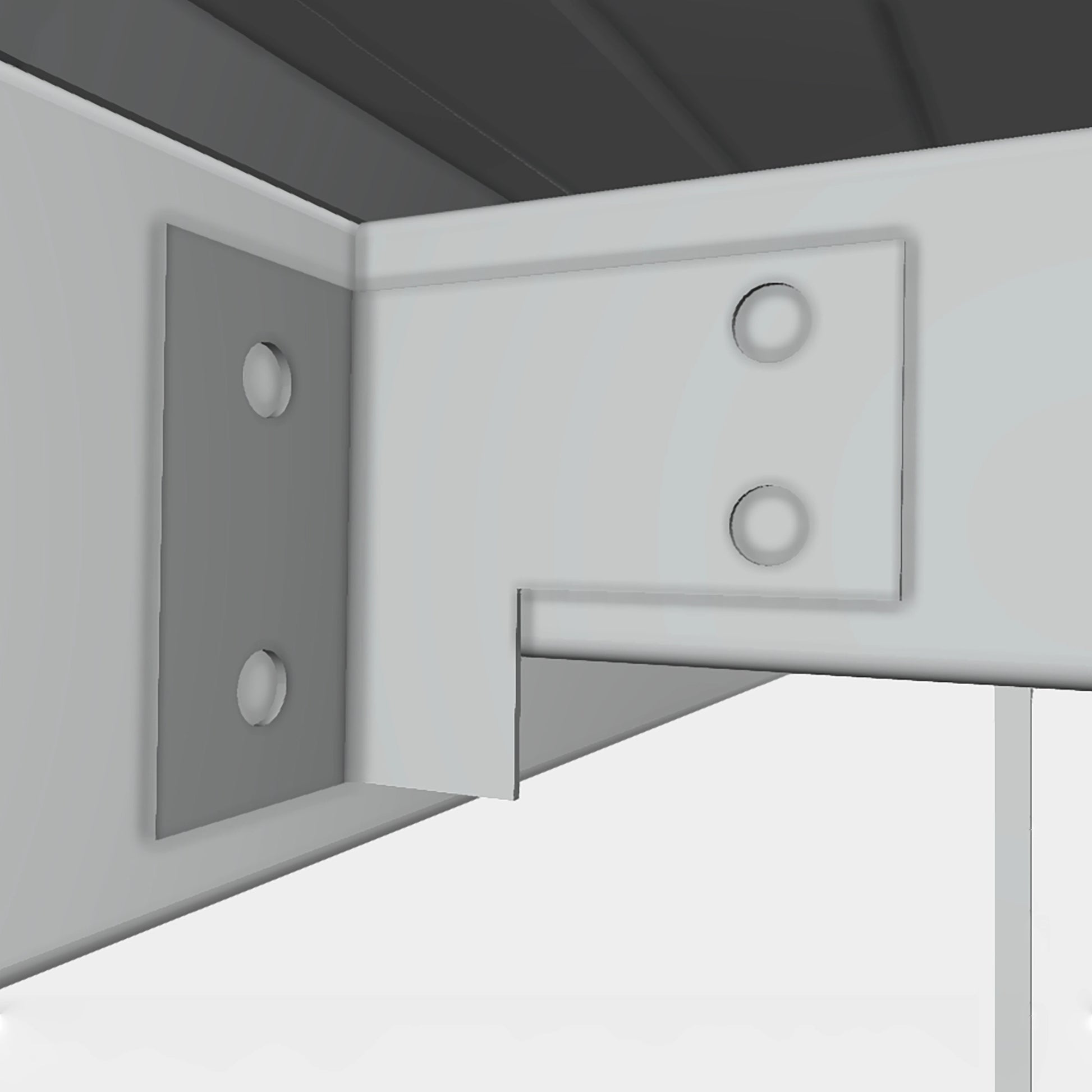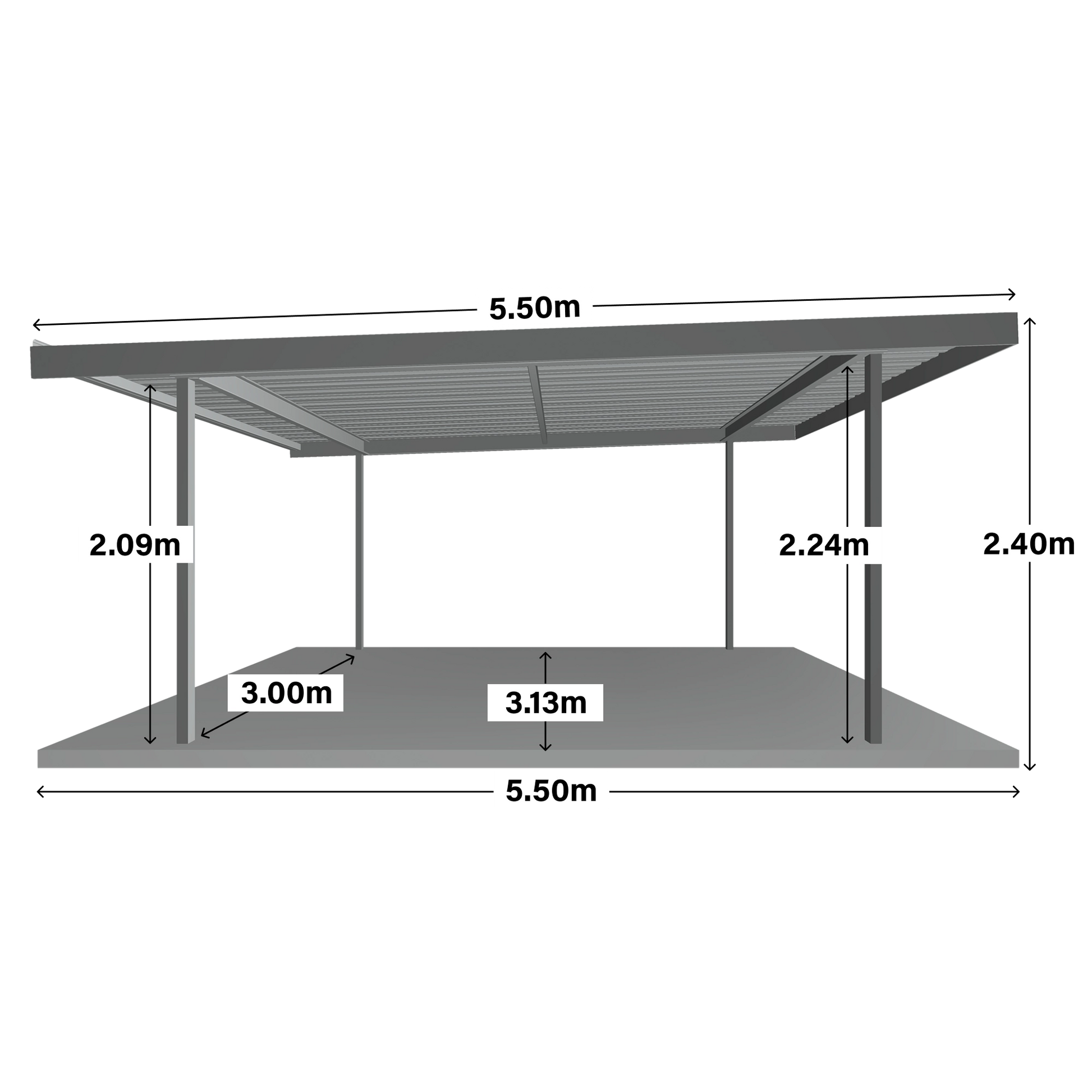 Sale price
$1,999
Regular price
$3,349
Or 4 interest-free payments of $

499.75

with
Pay Later Options
How Does It Work?

Checkout with PayPal. Choose 'PayPal Pay In 4' and complete your purchase.
Make the first payment at the time of purchase and pay the rest in 3 payments - one every two weeks.
The maximum purchase amount is $2,000.
Learn more about PayPal Pay In 4.

Repay in 4 instalments fortnightly, interest-free.
The maximum purchase amount is $2,000.
Learn more about Afterpay.

Choose weekly, fortnightly or monthly repayments.
The maximum purchase amount is $1,000.
Learn more about Zip Pay.
About this Carport
Are you running out of garage space for all your cars? Introducing the Easy Carport - the DIY product that answers all your protection needs. Whether you want to extend your garage, shade your caravan or boat, or create a covered area for relaxation in your backyard, this free-standing carport offers the perfect solution. With easy assembly and simple installation, it's the hassle-free way to give your car and other belongings the protection they deserve. Let your car feel the breeze! ​
Easyshed 5.5m x 3.1m x 2.24m/2.09m Carport - the ultimate solution for all your outdoor storage needs. Crafted with high-quality materials and designed with practicality in mind, this is the perfect addition to your home. Our engineered carport provides exceptional value with a durable N2 rated design, all at an affordable price. Protect your vehicle with ease - install the Easyshed Carport today!
N2 engineering rated single carport, proudly Australian-made with high quality in every detail
Quick and Easy to install for minimal construction time
Bolted main connections. Engineered for strength and durability, built to withstand even the toughest weather conditions of the harsh Australian climate.
Durable galvanized SHS framing with 0.47mm Zincalume roof sheeting
With 90

mm PVC round down pipe - Shift the rain effectively!

Spacious design with open-air concept
Lifetime warranty

IN GROUND 
An 'In Ground' installation provides greater stability and longevity for your Carport. This ensures that your carport stands firm and secure, with the strength to weather the test of time!
ON SLAB
For those with an existing concrete driveway looking to provide extra care and protection for their vehicles, our 'On Slab' option is designed with you in mind. We offer a convenient slab kit to secure your carport firmly in place. Simply cut your SHS post to the desired length and drill two 40mm holes for the base bracket, providing you with the flexibility you need to match your installation requirements.

WIND SPEED
Our N2-rated structures are suitable for moderate wind speeds while N3-rated structures are designed to withstand harsh weather conditions with stronger wind loads. Choose the appropriate wind rating based on your location and needs. Our N3-rated structures will be available shortly. 
DOWNPIPE
Shift the rain effectively! Our downpipe effectively shifts rainwater away from your carport, preventing water accumulation and potential damage to the structure. It ensures that rainwater is directed away from the area, keeping your carport dry and protected! 

*Please note that the displayed heights may vary based on the specific carport installation and ground conditions.

Need help or have questions? Contact us via live chat, email, or phone at 1300 739 097. Our friendly team is here to assist you.
5.5m x 3.1m Carport - Zinc
Specifications
How To Assemble
Shipping & ETA
Warranty
5.5m x 3.1m Carport ​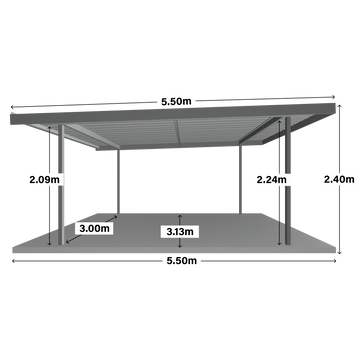 Carport dimensions

Carport Height

2.40m​

Front Column Height

2.24m​

Rear Column Height

2.09m​​

Internal Width

3.00m​

External Width

3.13m​​

Roof Length

5.50m​​

Carport Depth

5.50m​​
Carport details

Assembly

Self Assembly​

Fixing

In Ground and On Slab​​

Wind Rating

N2 Rated​

Material

High strength 0.47mm thick Easyclad roof sheeting, heavy duty SHS Posts​​

Downpipe

Included
Easy to Assemble
Our Easy Carport DIY kit will arrive packed and ready to be quickly put together with our easy-to-follow Assembly Instructions. Our kit comes with all the brackets. bolts and screws to put your carport up, easy as.

Let's begin assembling your carport!
First, put up the frame by arranging and aligning the individual posts. Embed the SHS column into a 400mm deep hole and pour in concrete to secure the column. If you've chosen the 'On-Slab' installation option, your carport will come equipped with a slab kit for your convenience.

Next, place the roof sheets on, ensuring they are positioned correctly, and screw them in place with the help of a friend.

Afterwards, secure the flashings by tightly screwing them onto the structure. Step back and admire your finished carport. Great job!
Get you Easyshed Assembled with
Shipping is FREE to metropolitan areas in Sydney, the Central Coast, Melbourne, Albury, and Canberra. For all other areas, there will be a small shipping cost. We recommend allowing 5-10 days for delivery to Sydney and Melbourne, and 10-15 days for other areas from the date of purchase.​
Not home to receive your Carport? No problemo, we also offer pickup at our Albury and Sydney Click & Collect locations. Be sure to bring a vehicle big enough to safely take your Carport away. ​
Shipping costs to other destinations will be calculated upon checkout depending on your suburb. If a custom quote is required, please reach out to our Customer Service team for assistance.
Lifetime Warranty
Our trust is built over four decades, a testament to our unwavering commitment to quality and reliability. We take pride in our direct manufacturing and sales approach, which ensures unparalleled warranty assurance for our valued customers.
Our lifetime warranty reflects our unwavering confidence in the durability of our sheds. When you choose Easyshed, you're making an investment in decades of unwavering reliability. Should any manufacturing defects arise, rest assured, we have you covered for both repair and replacement.
However, please note that the warranty doesn't extend to cover regular wear and tear, misuse, or damages resulting from accidents. Additionally, the natural aging of our high-tensile steel, which may lead to weathering and fading, is not included in the warranty coverage. For comprehensive warranty terms, please visit our Warranty page.
Maintenance Guide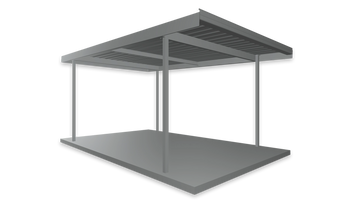 Engineereed for strength.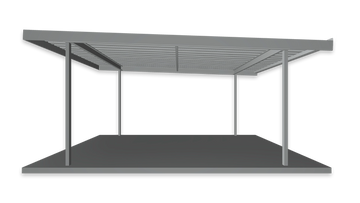 Why Easyshed?
A look into 40 years of Easyshed history. From a small family-owned business, to becoming Australia's trusted and largest shed manufacturer.
experience

Aussie made

Happy Customers