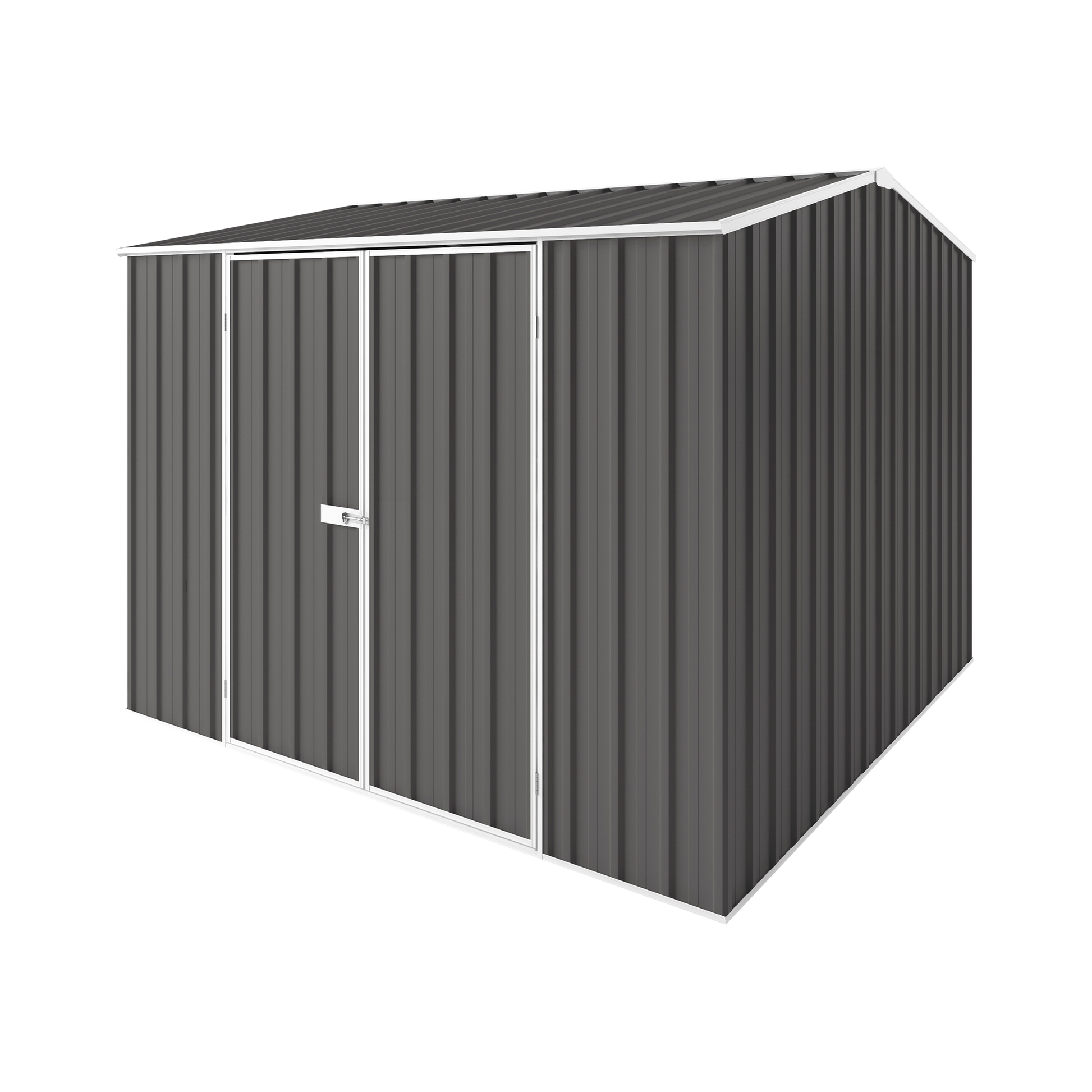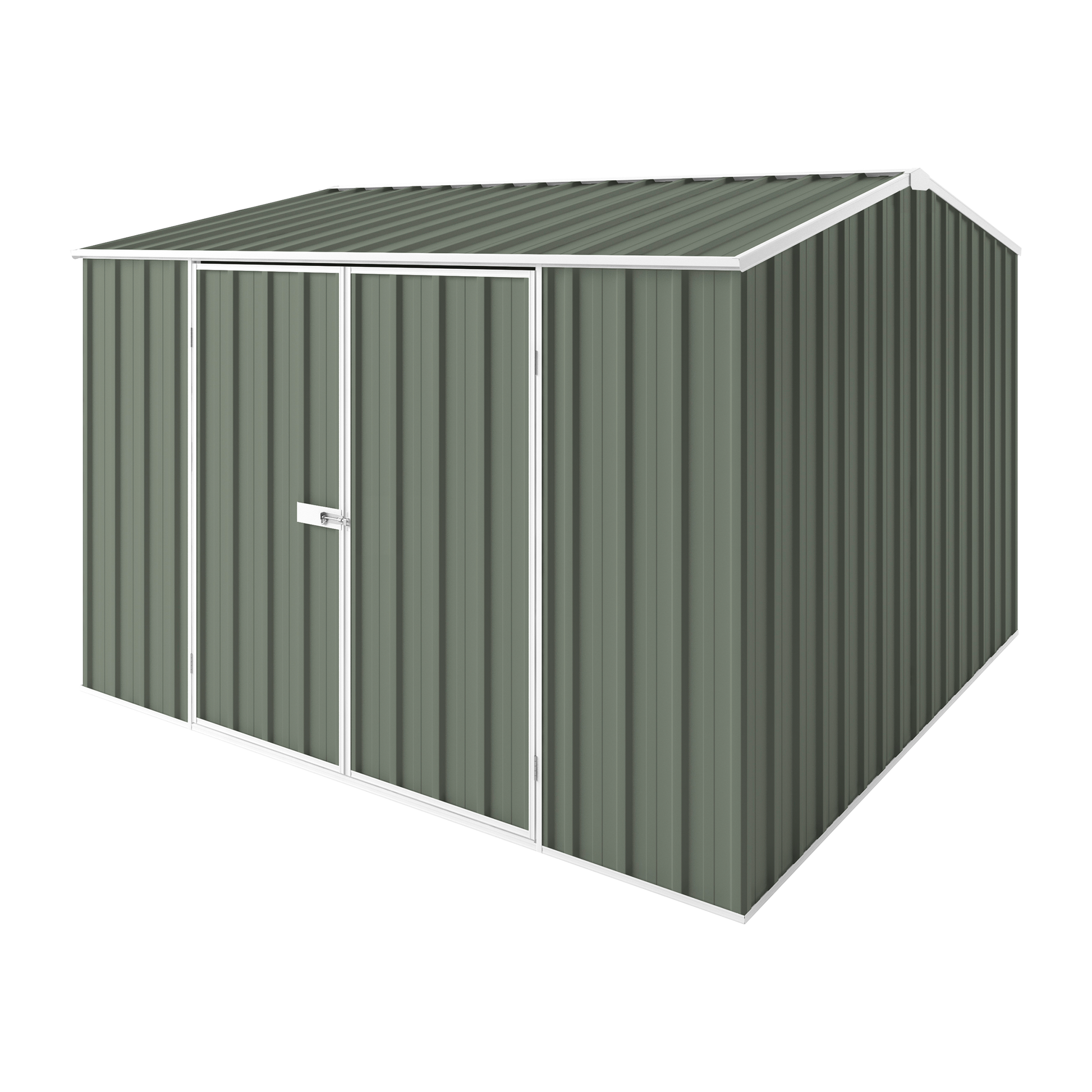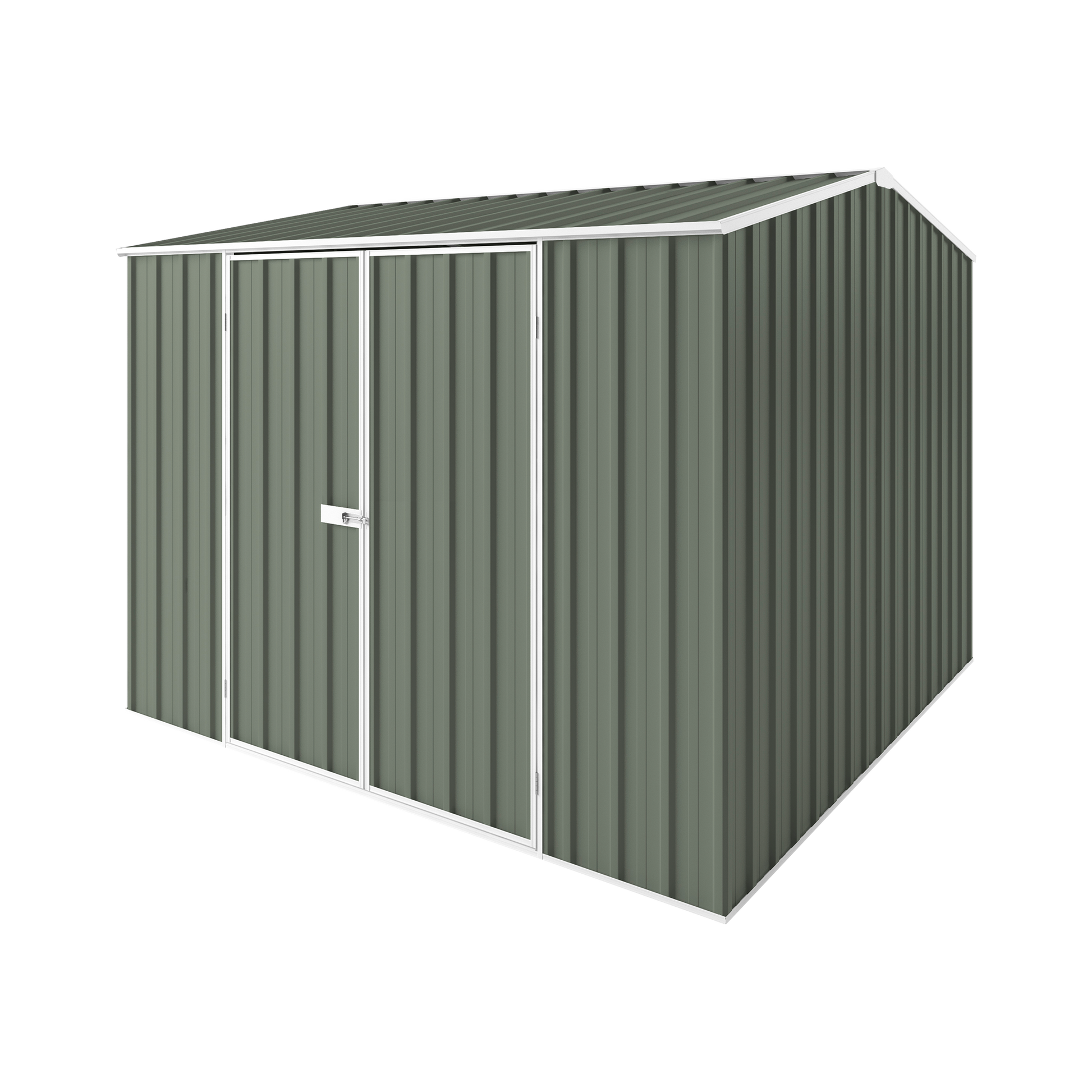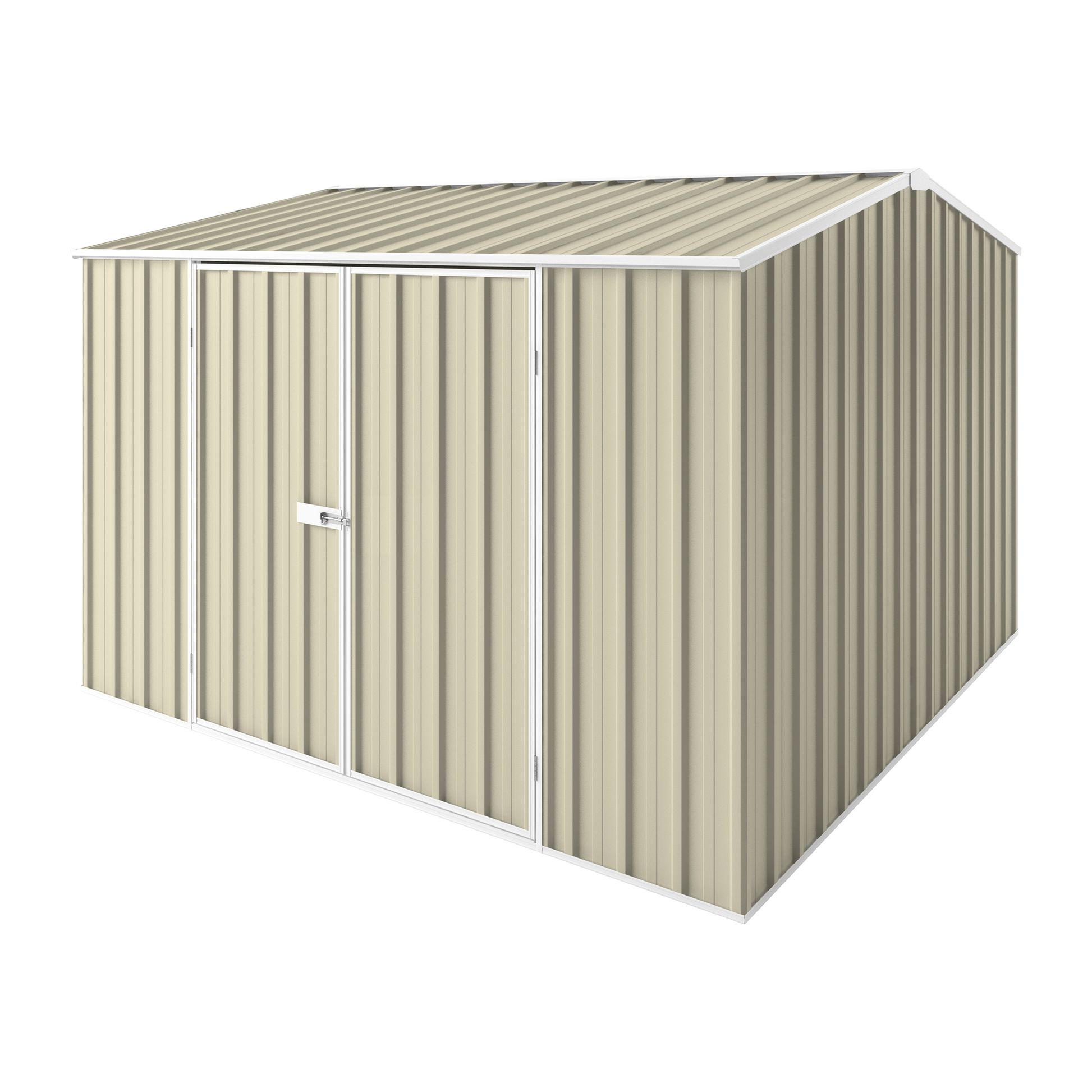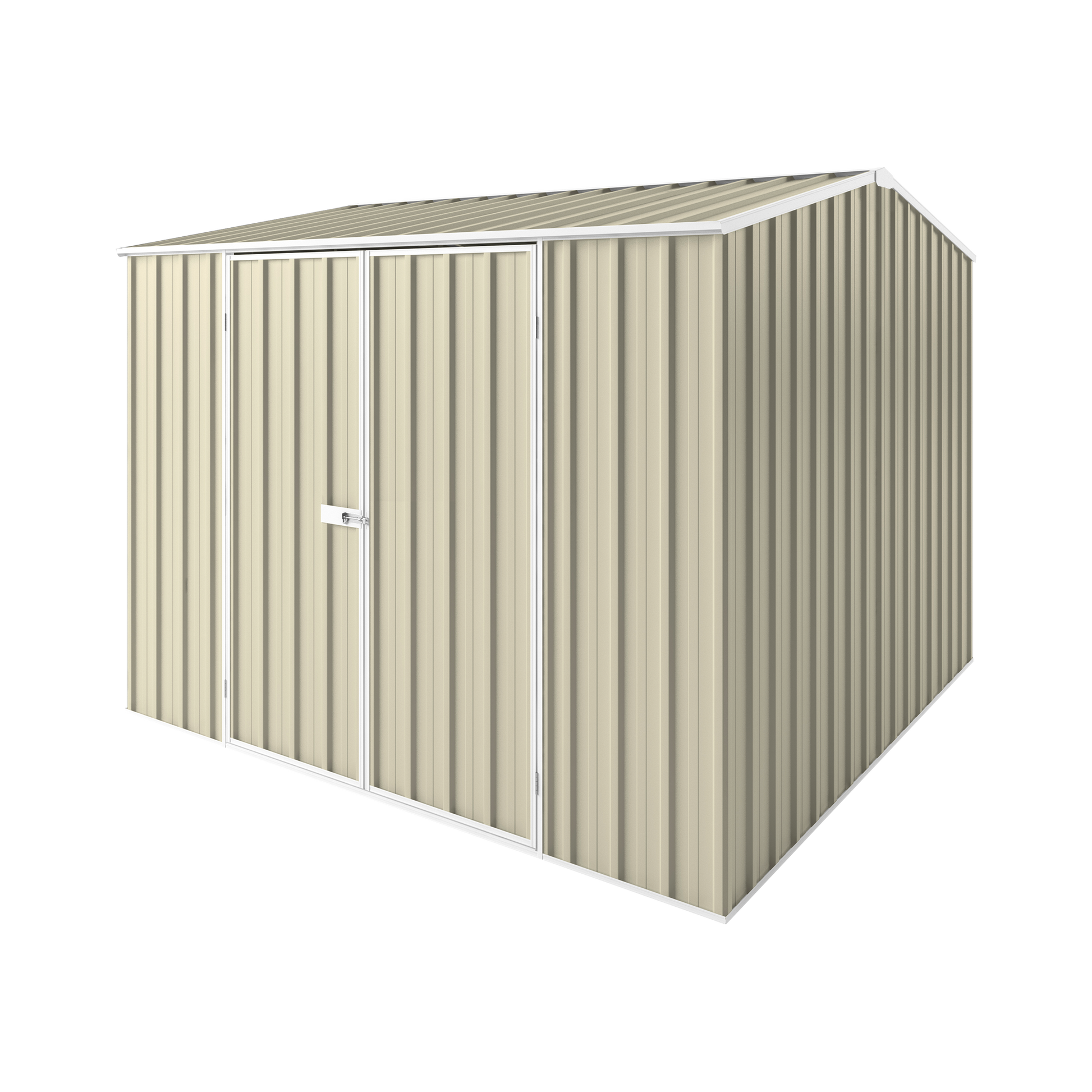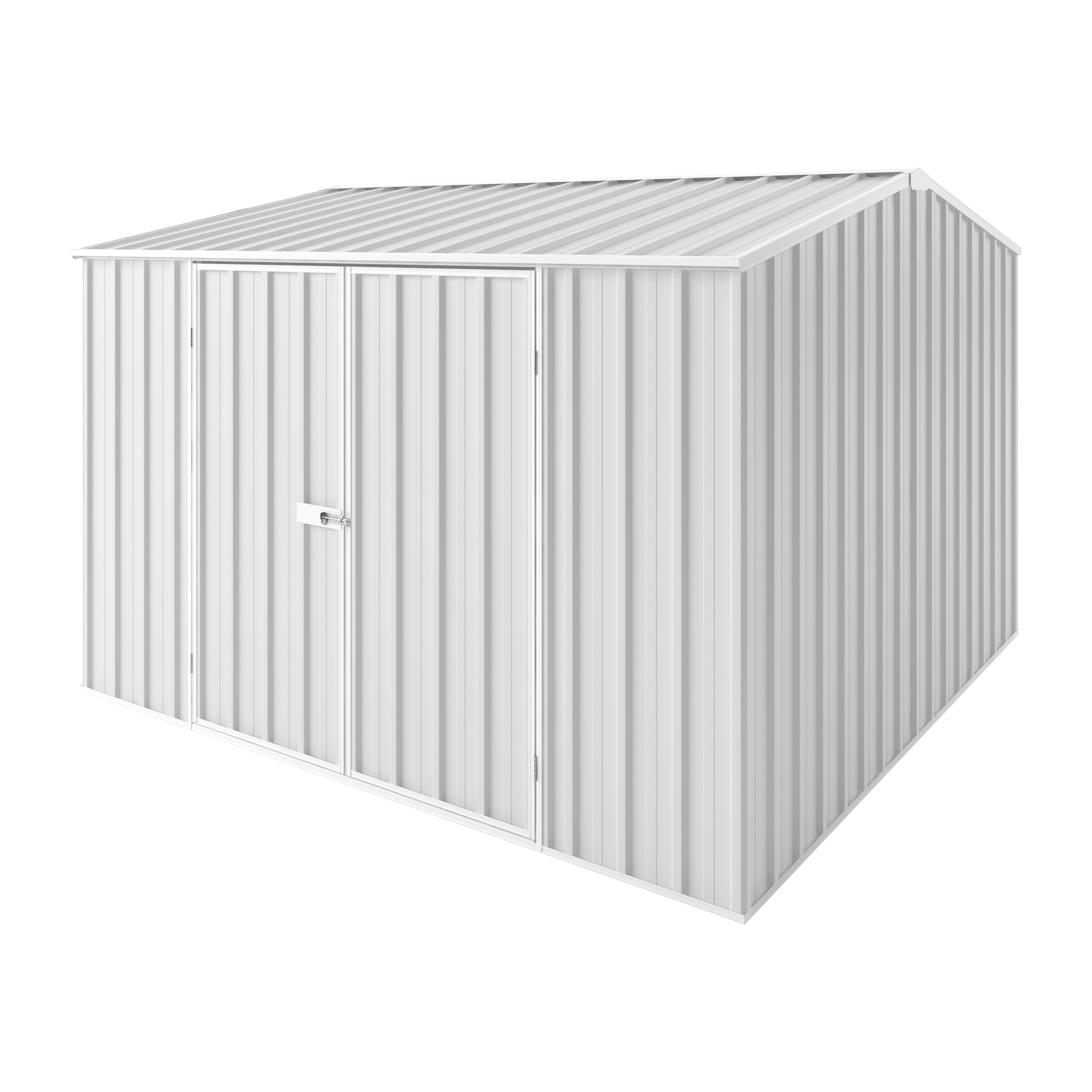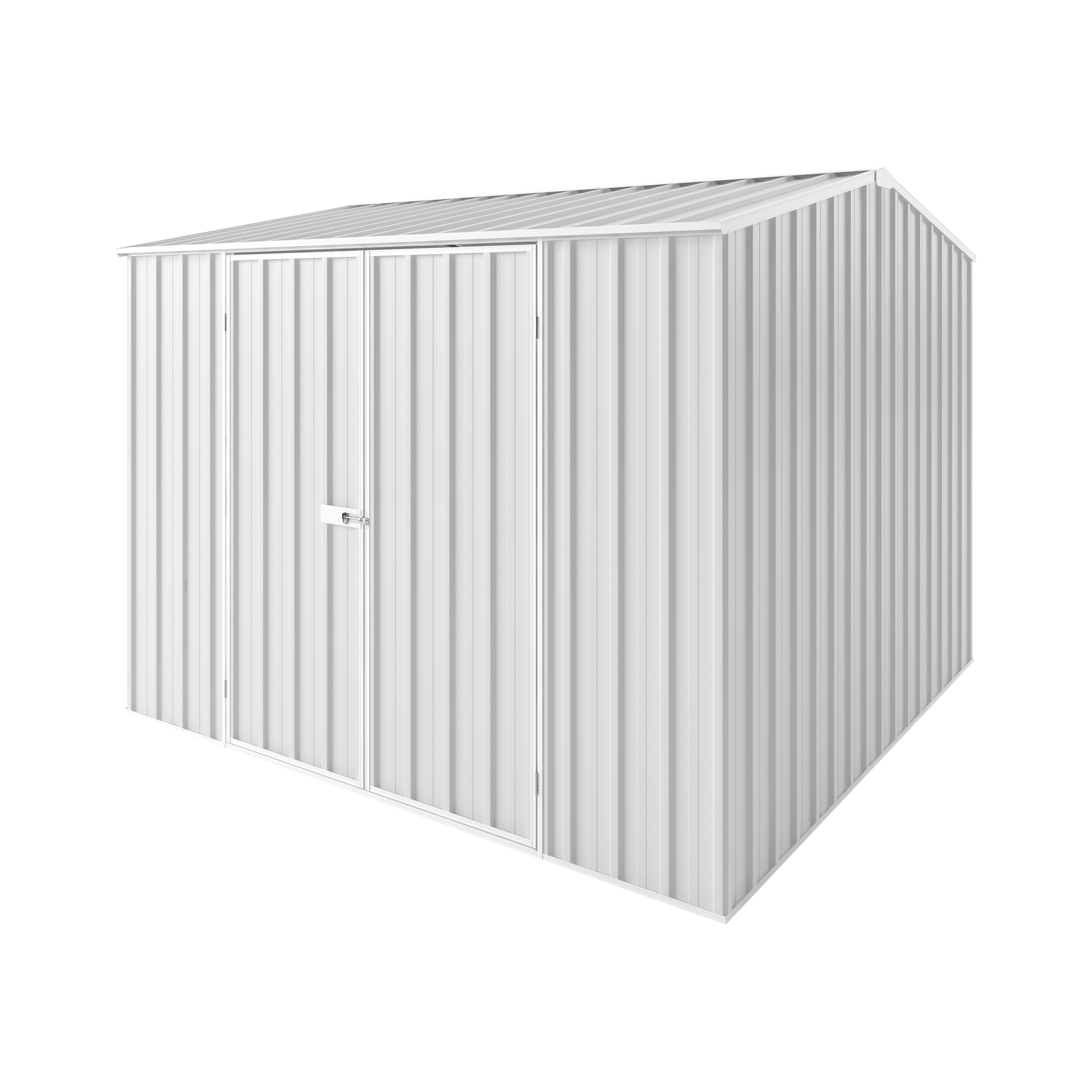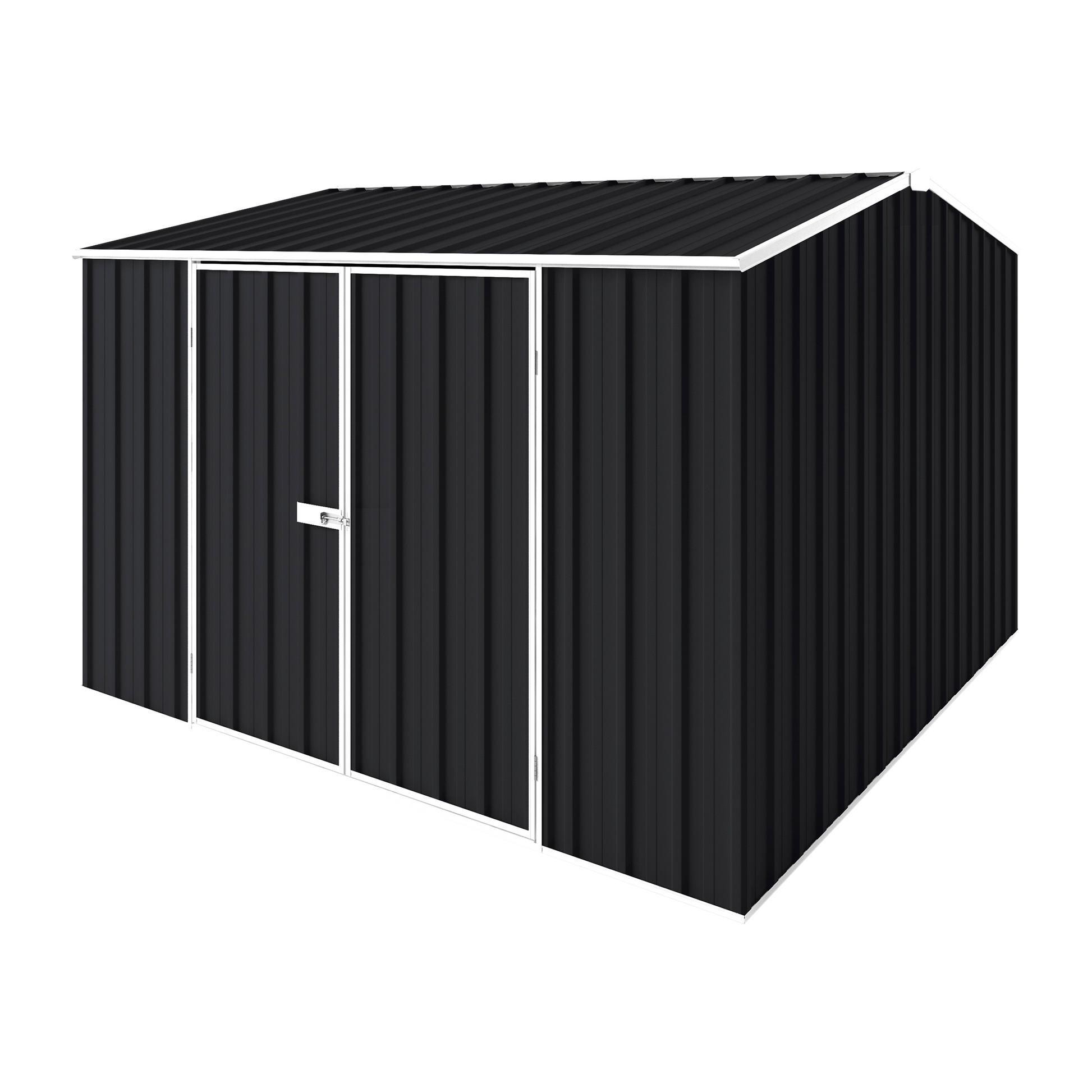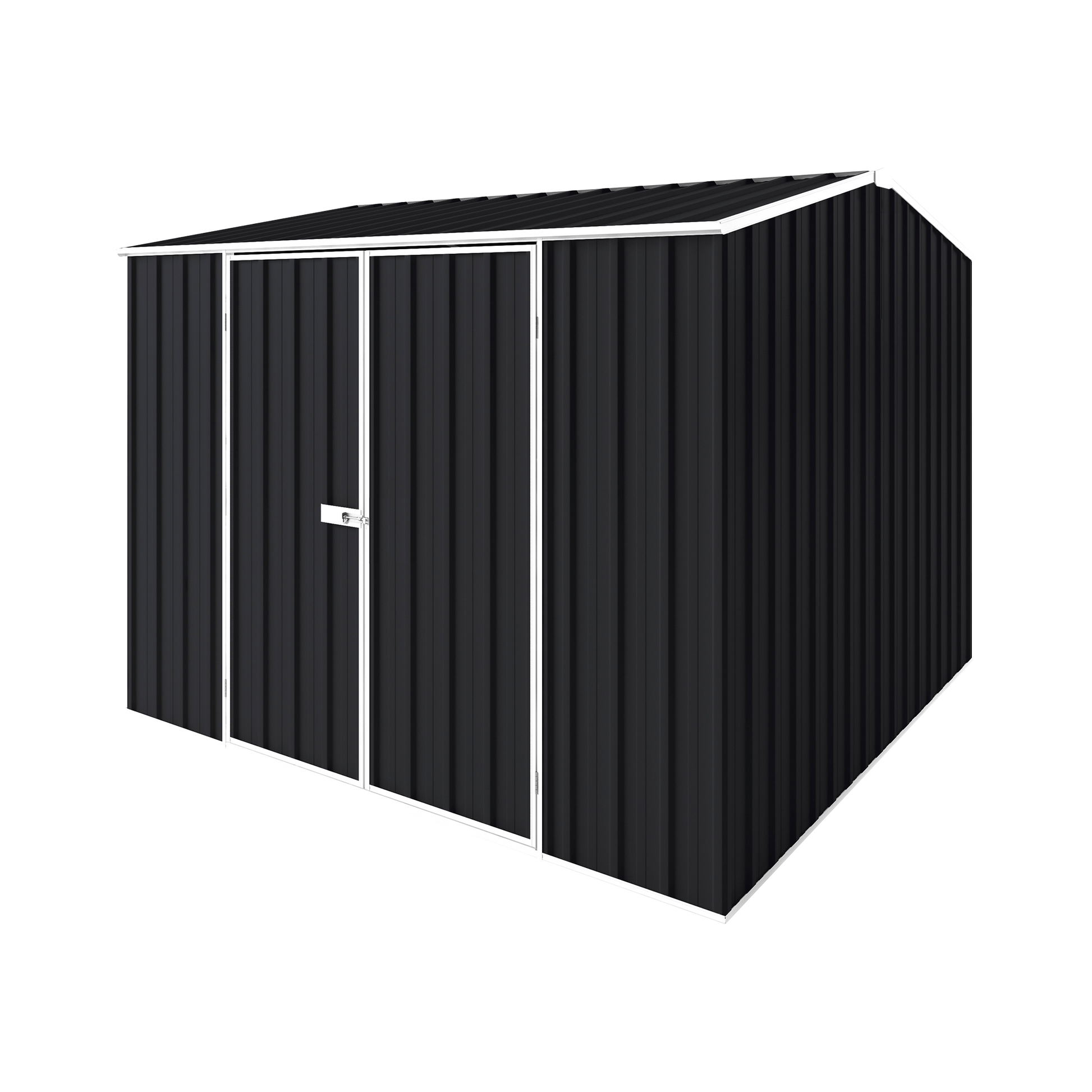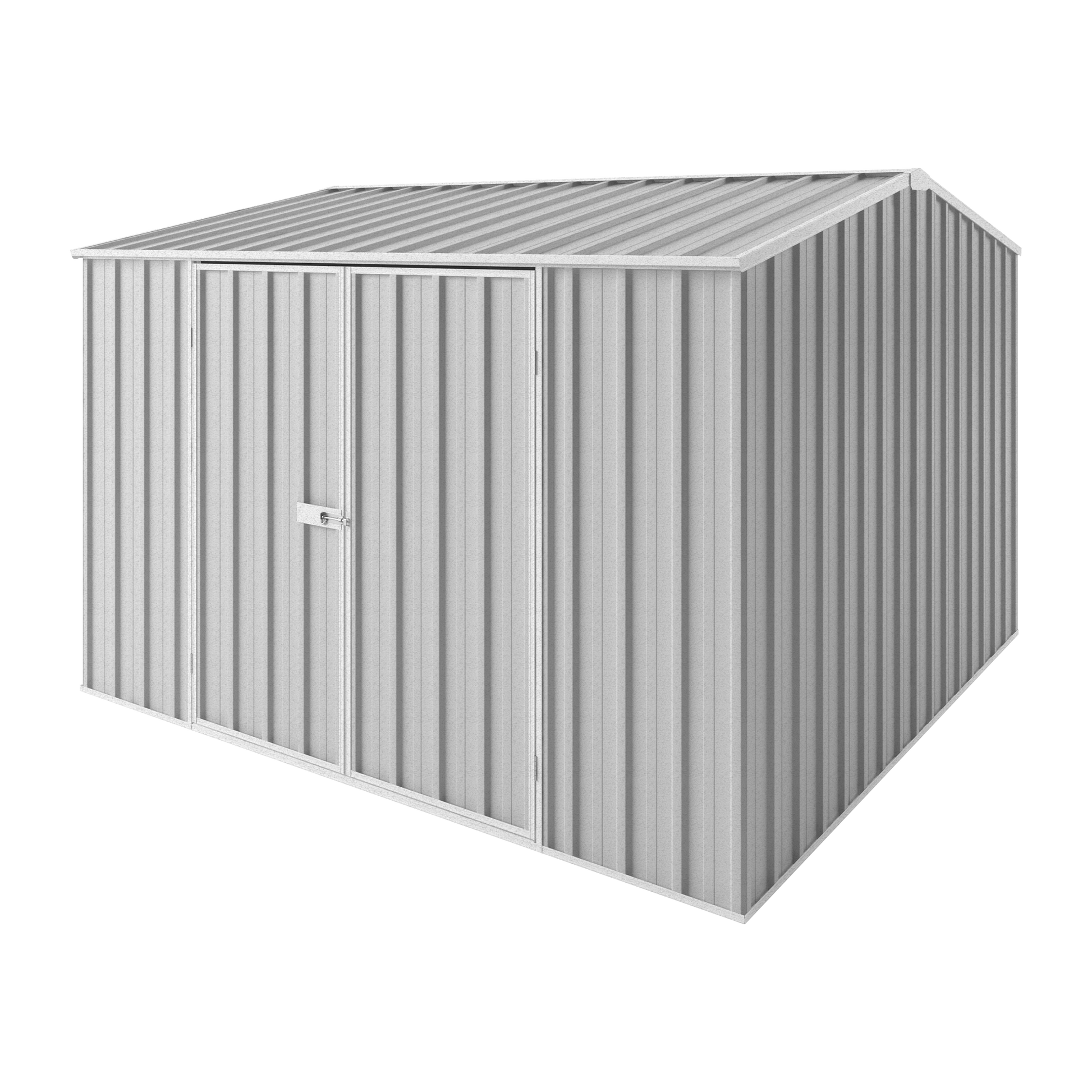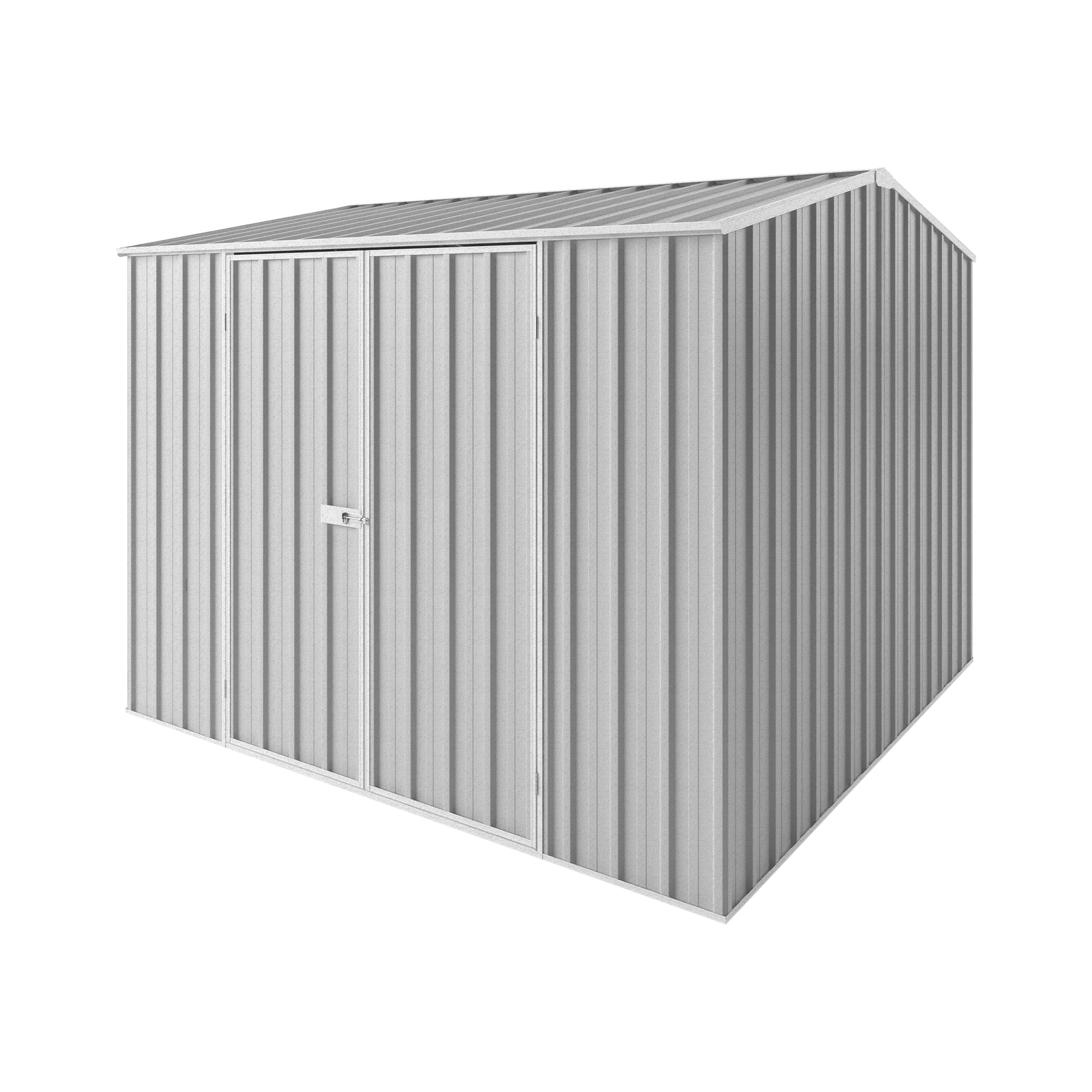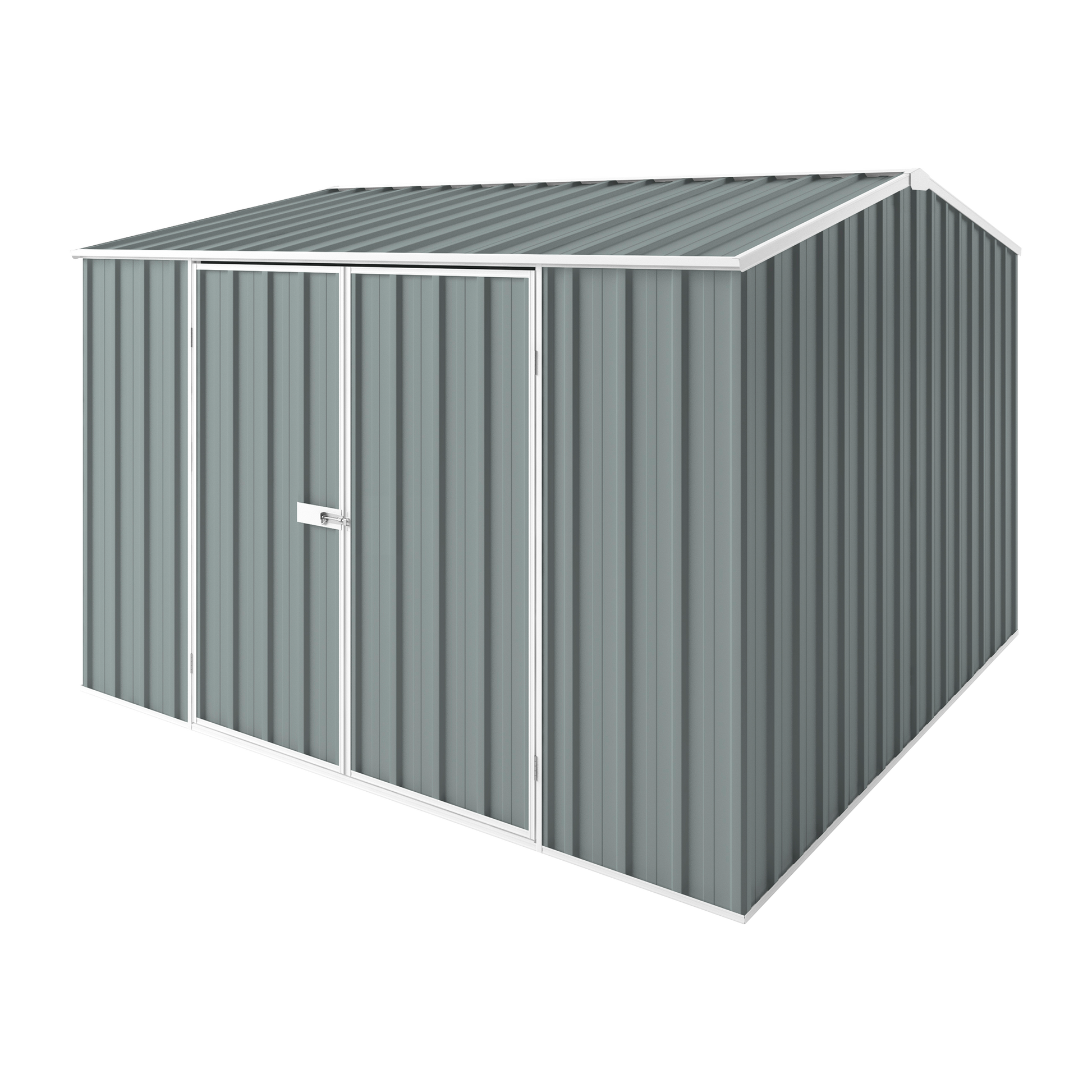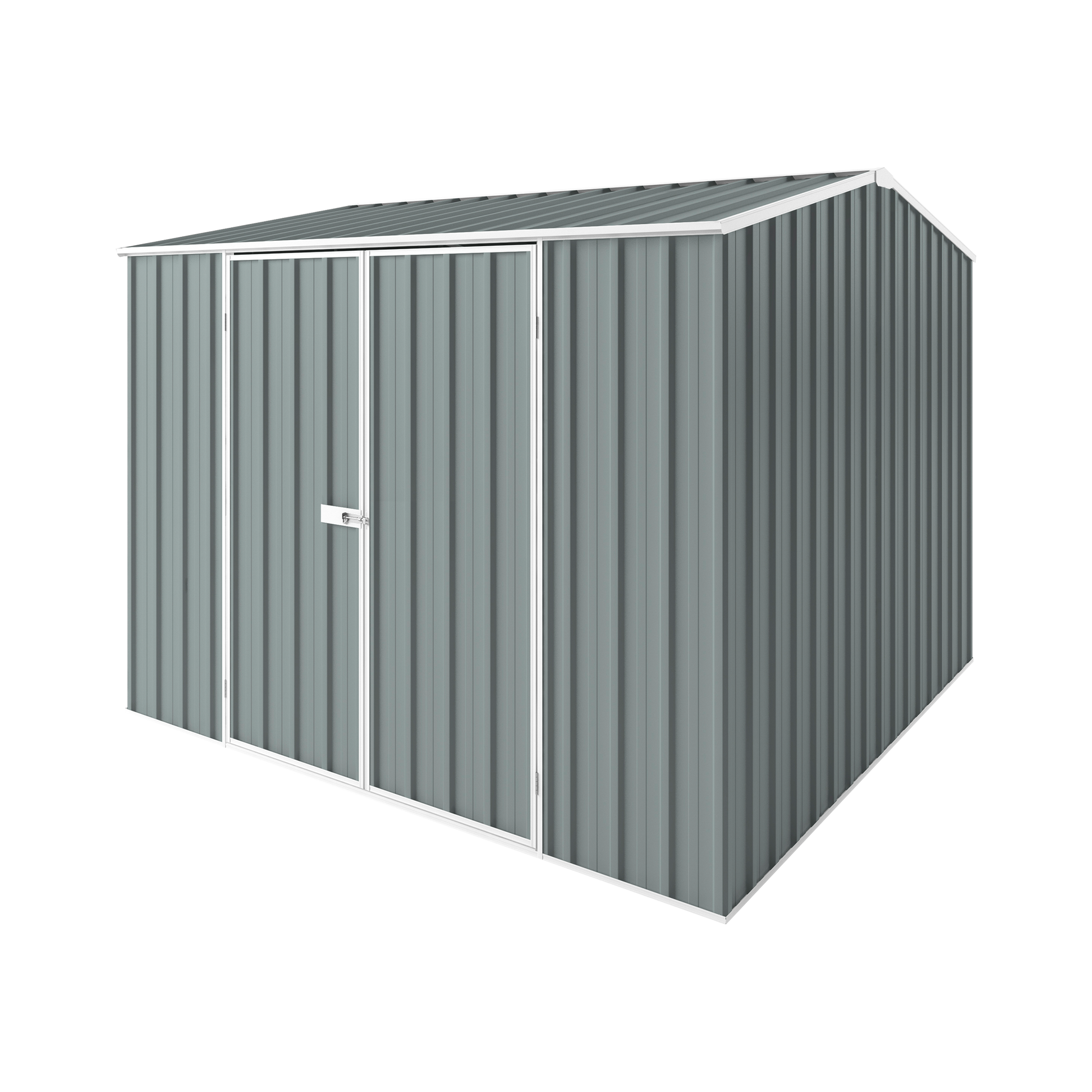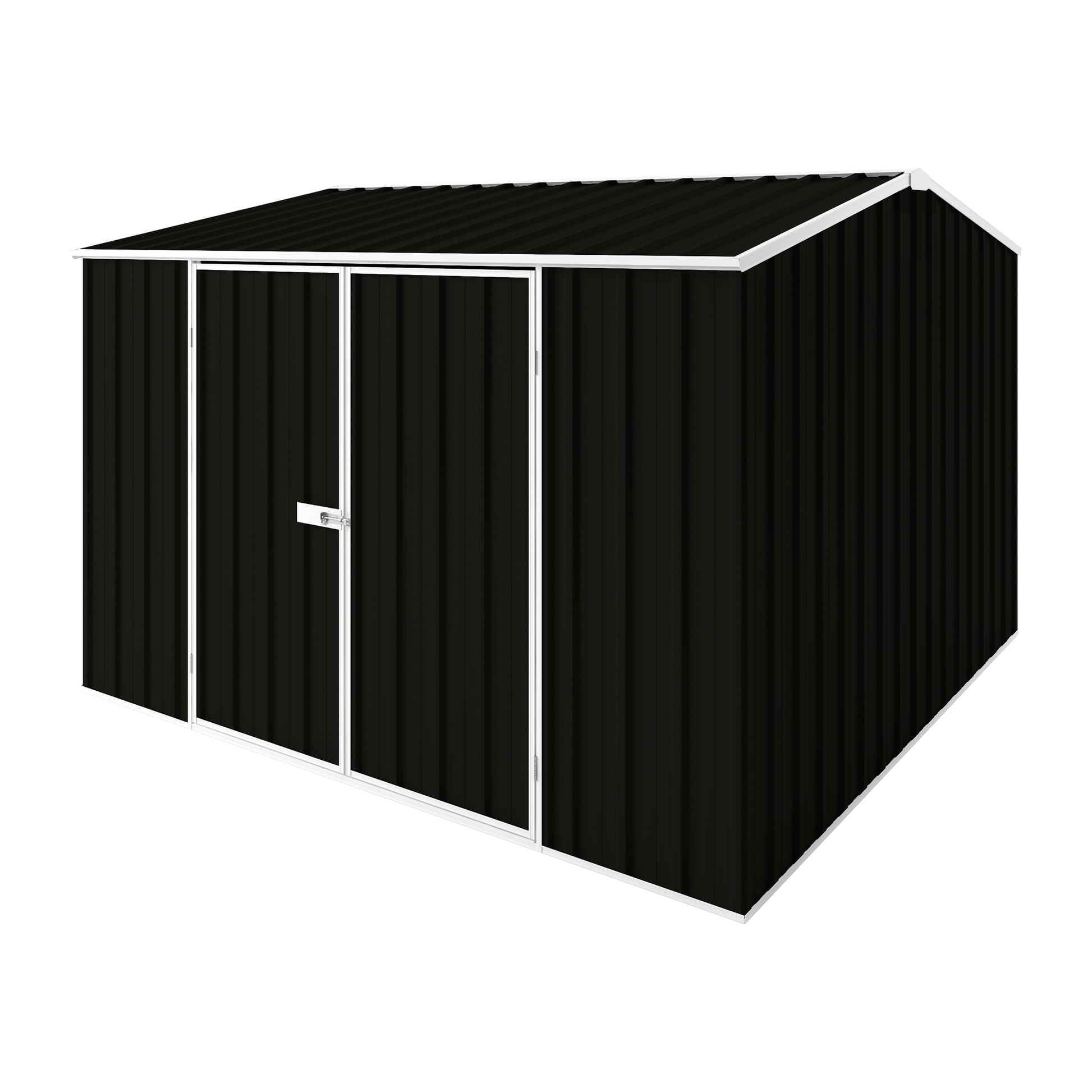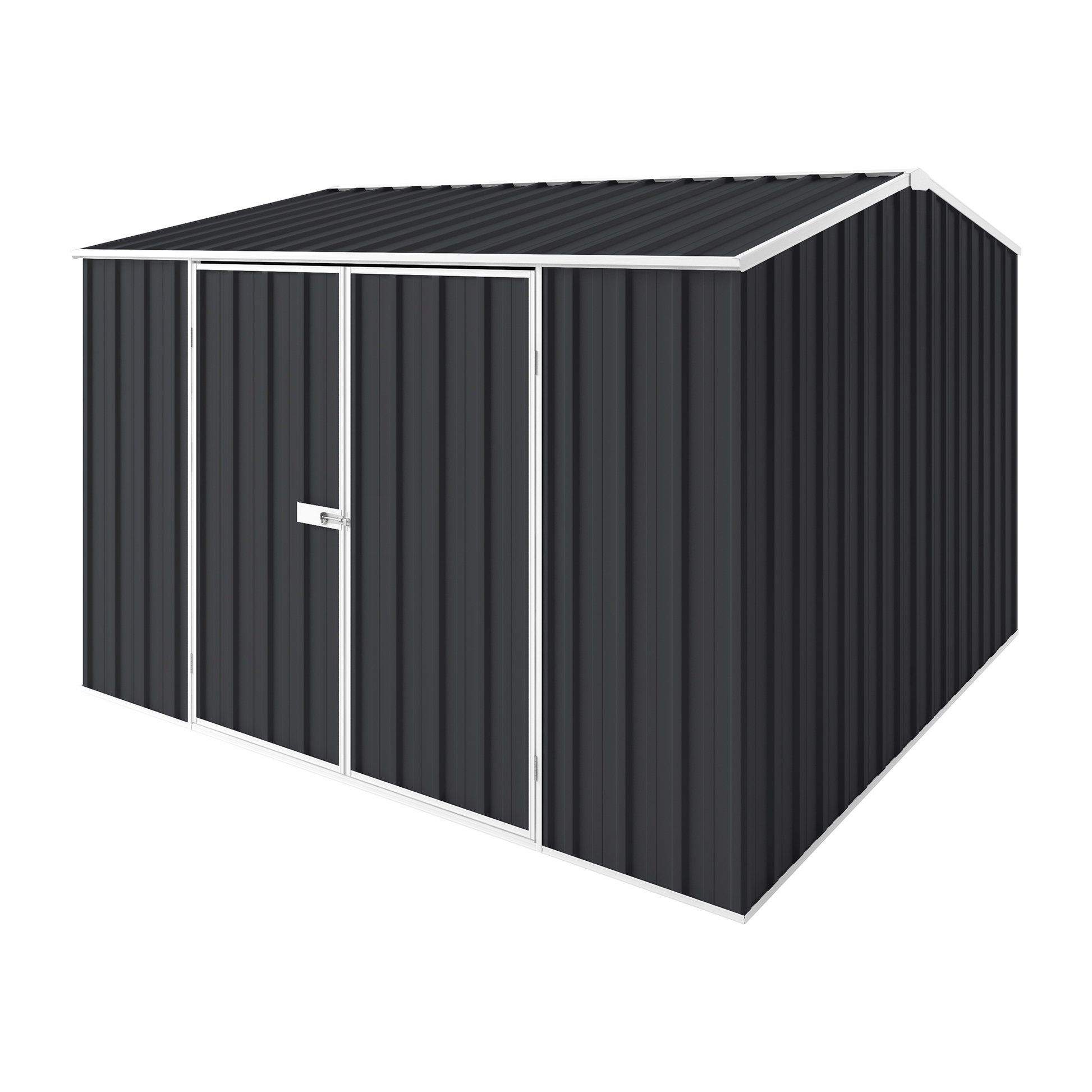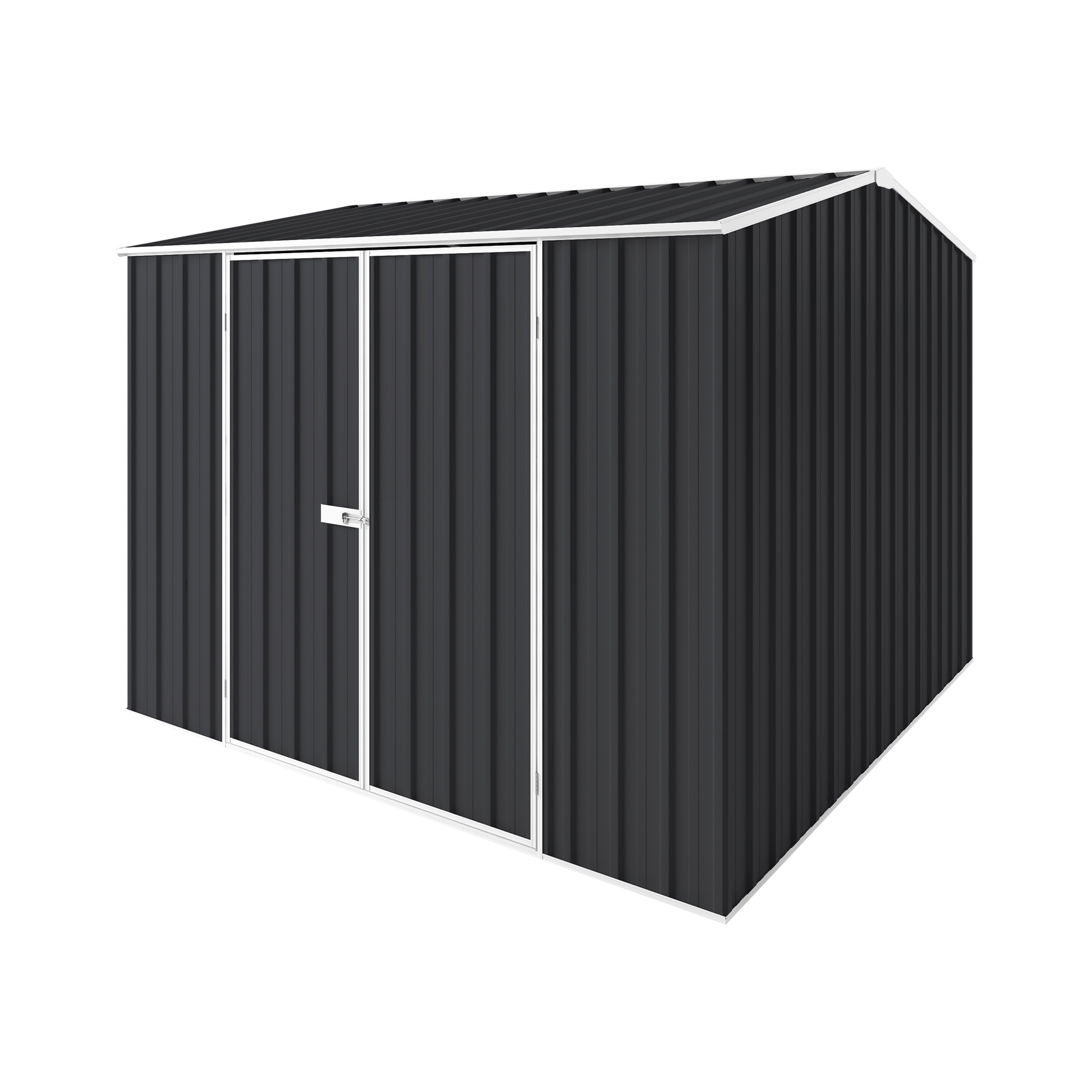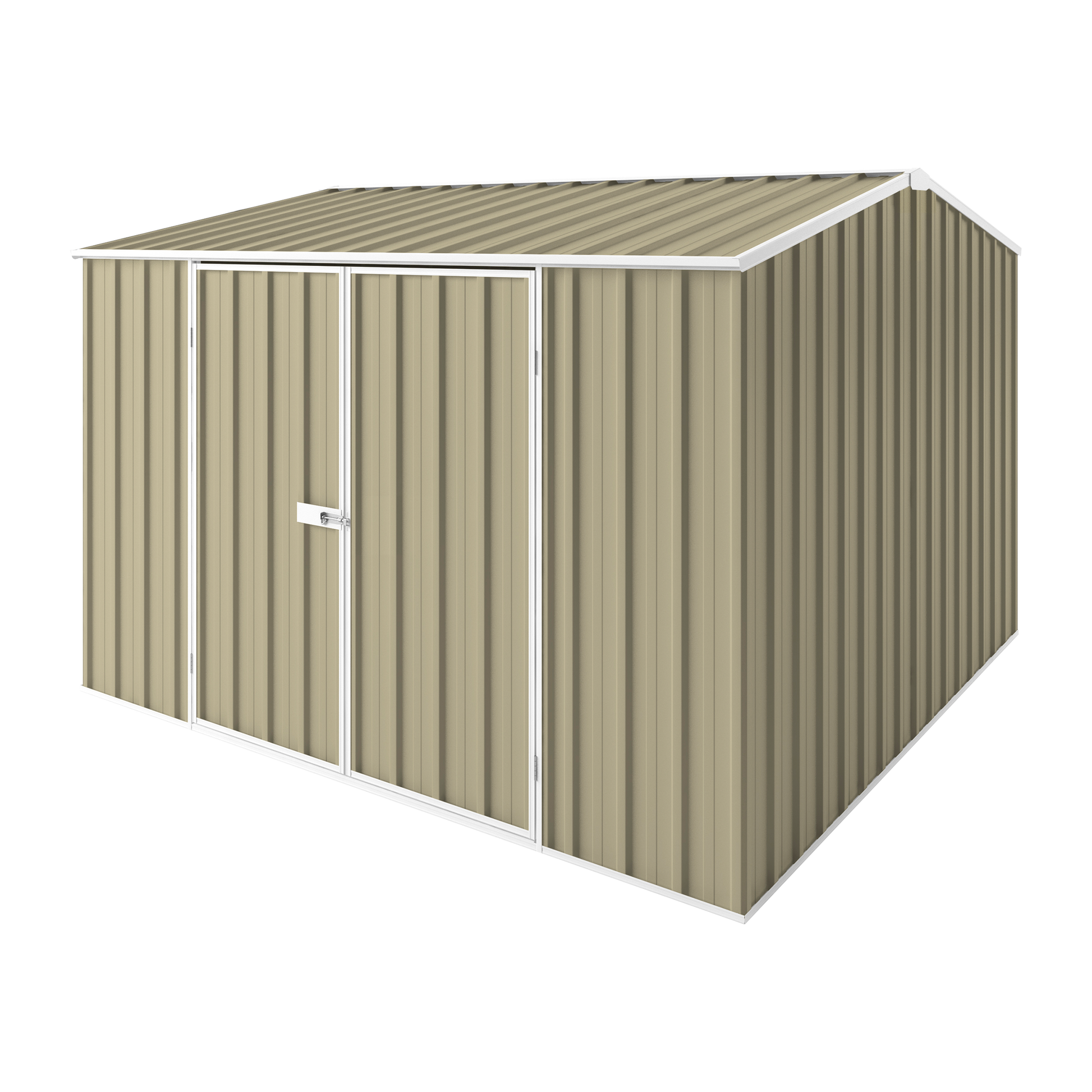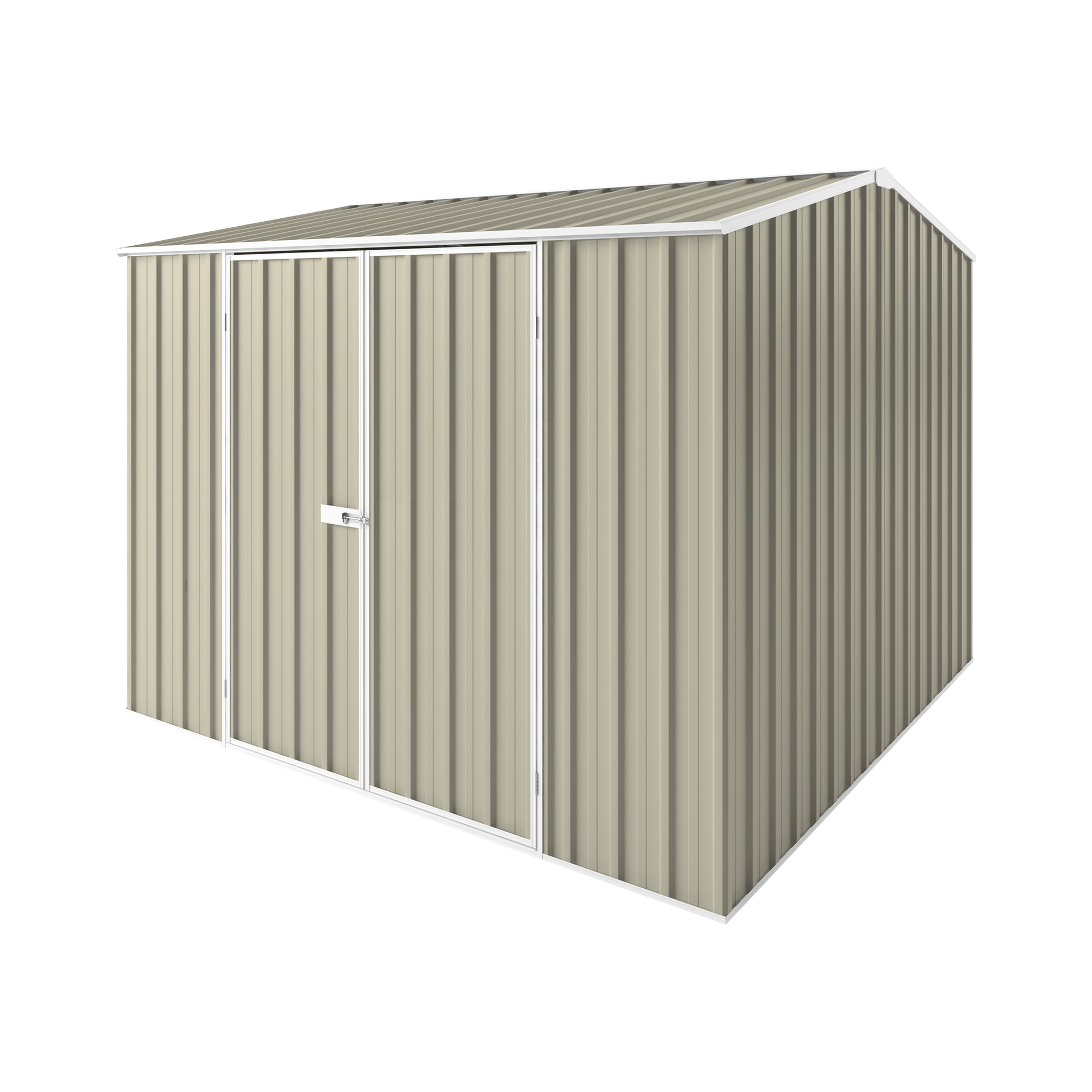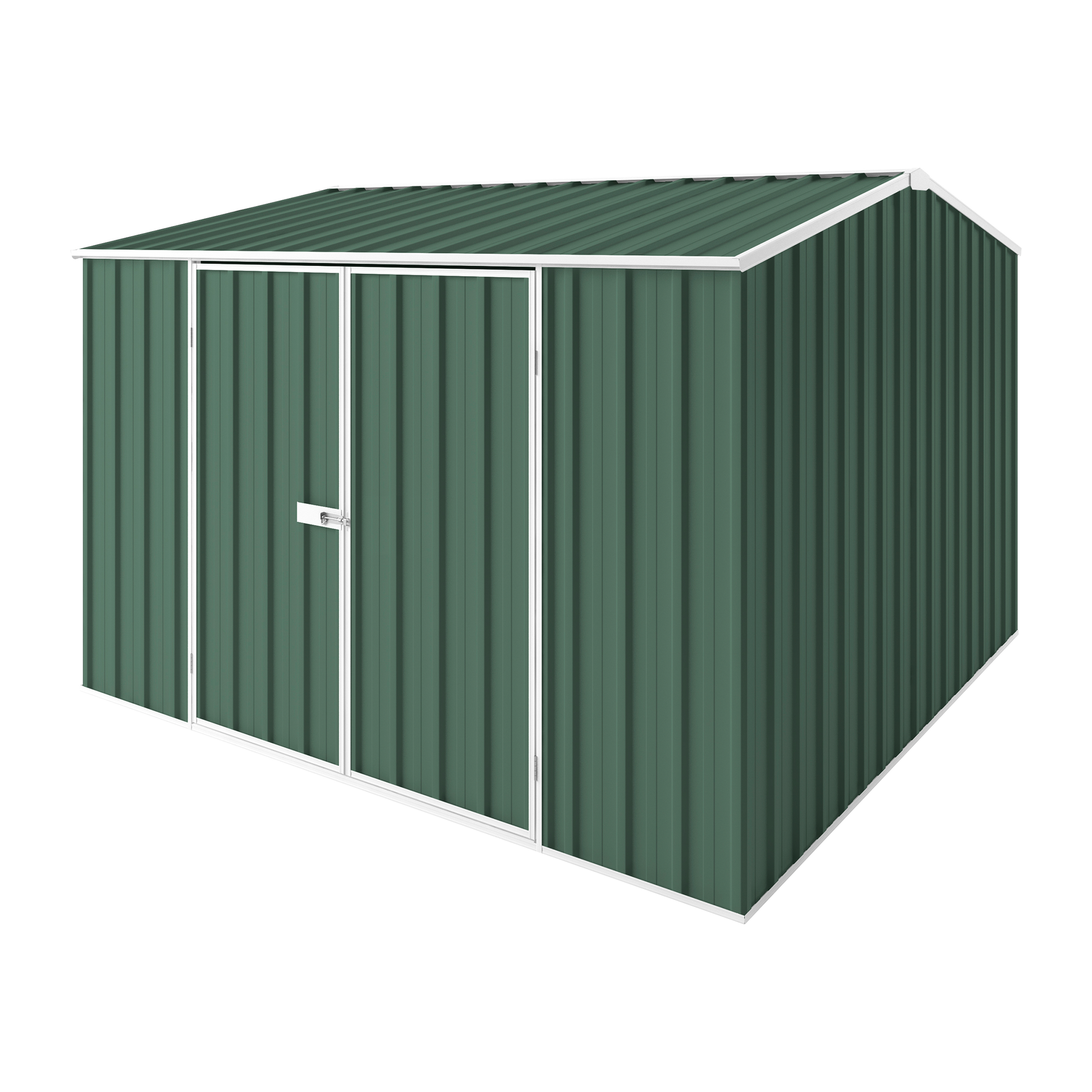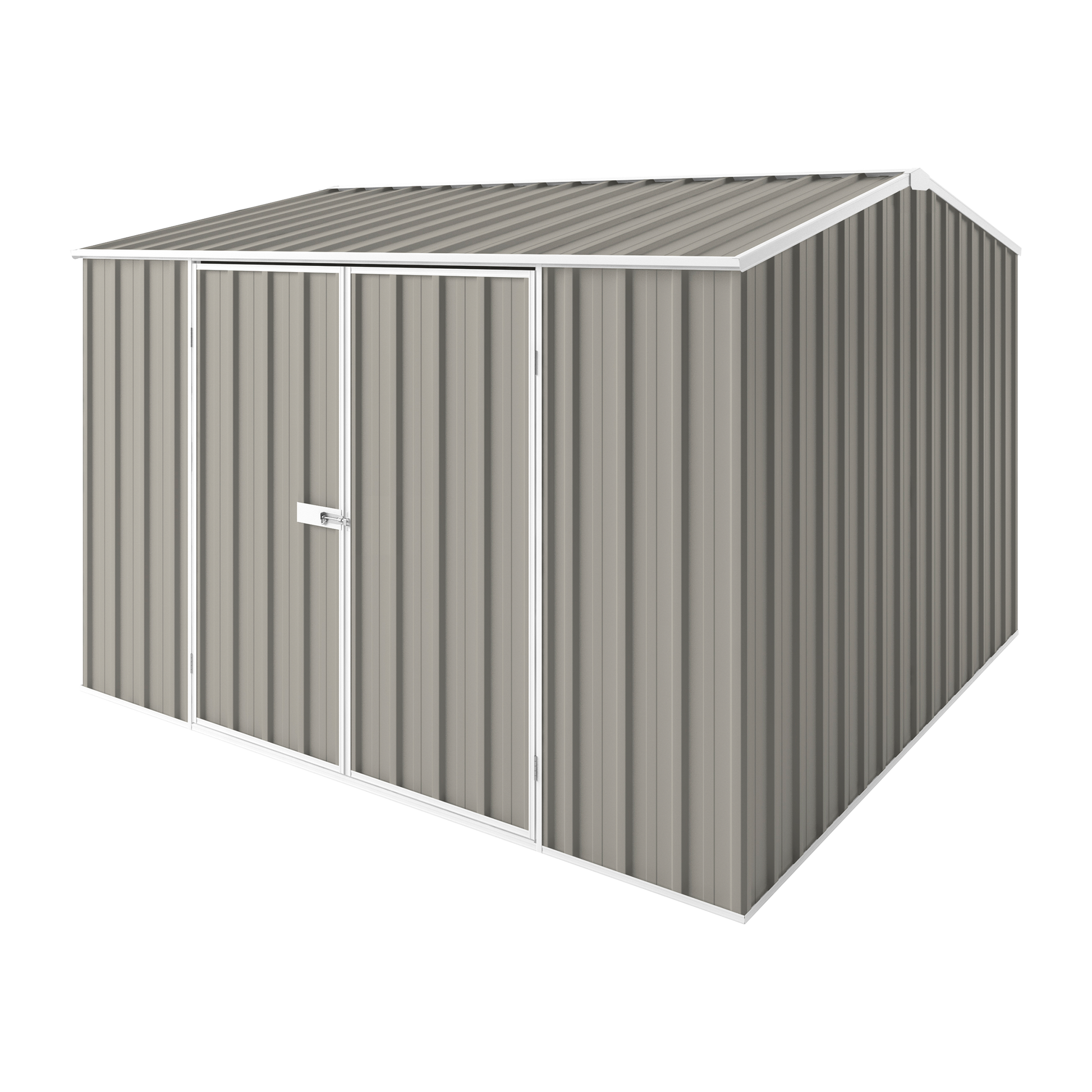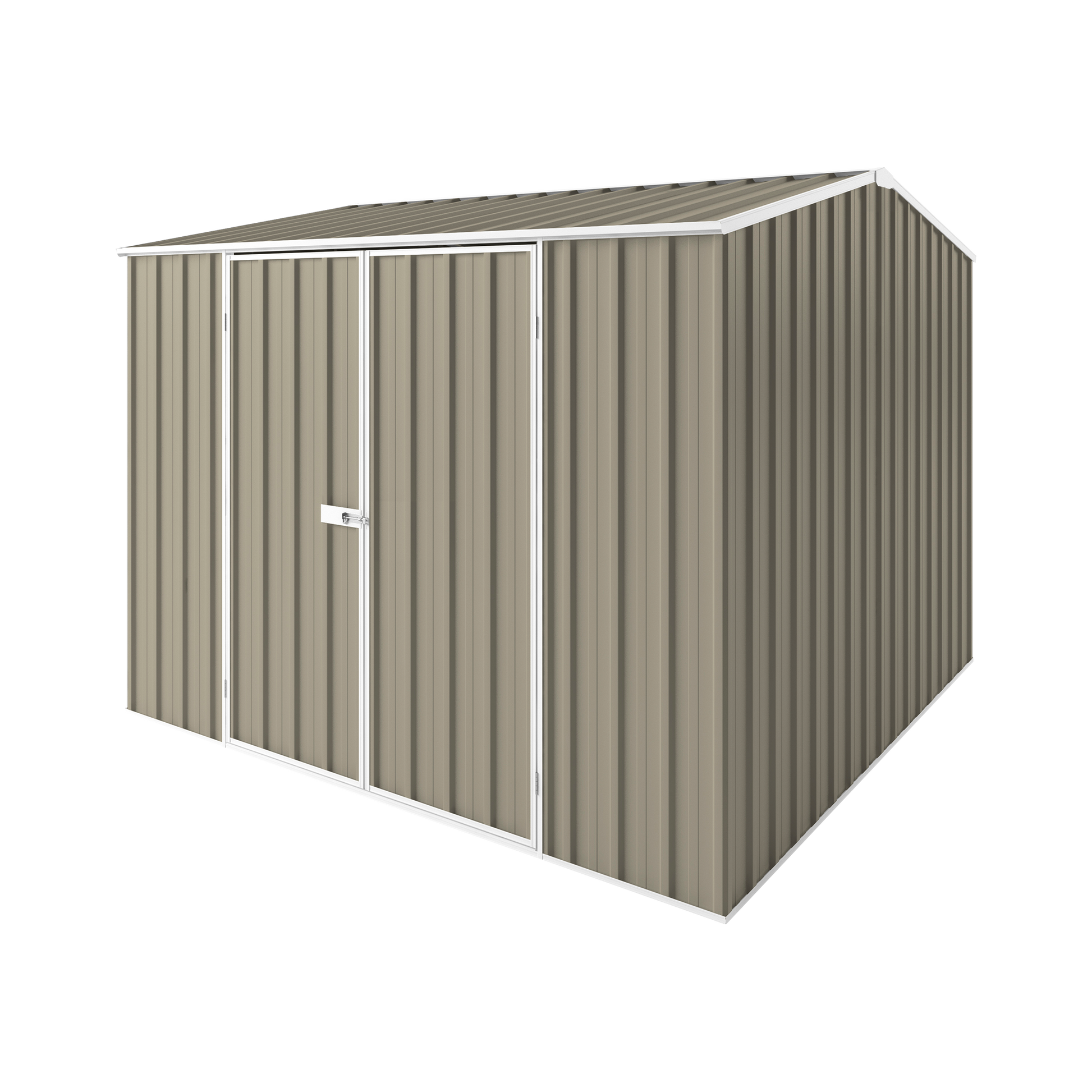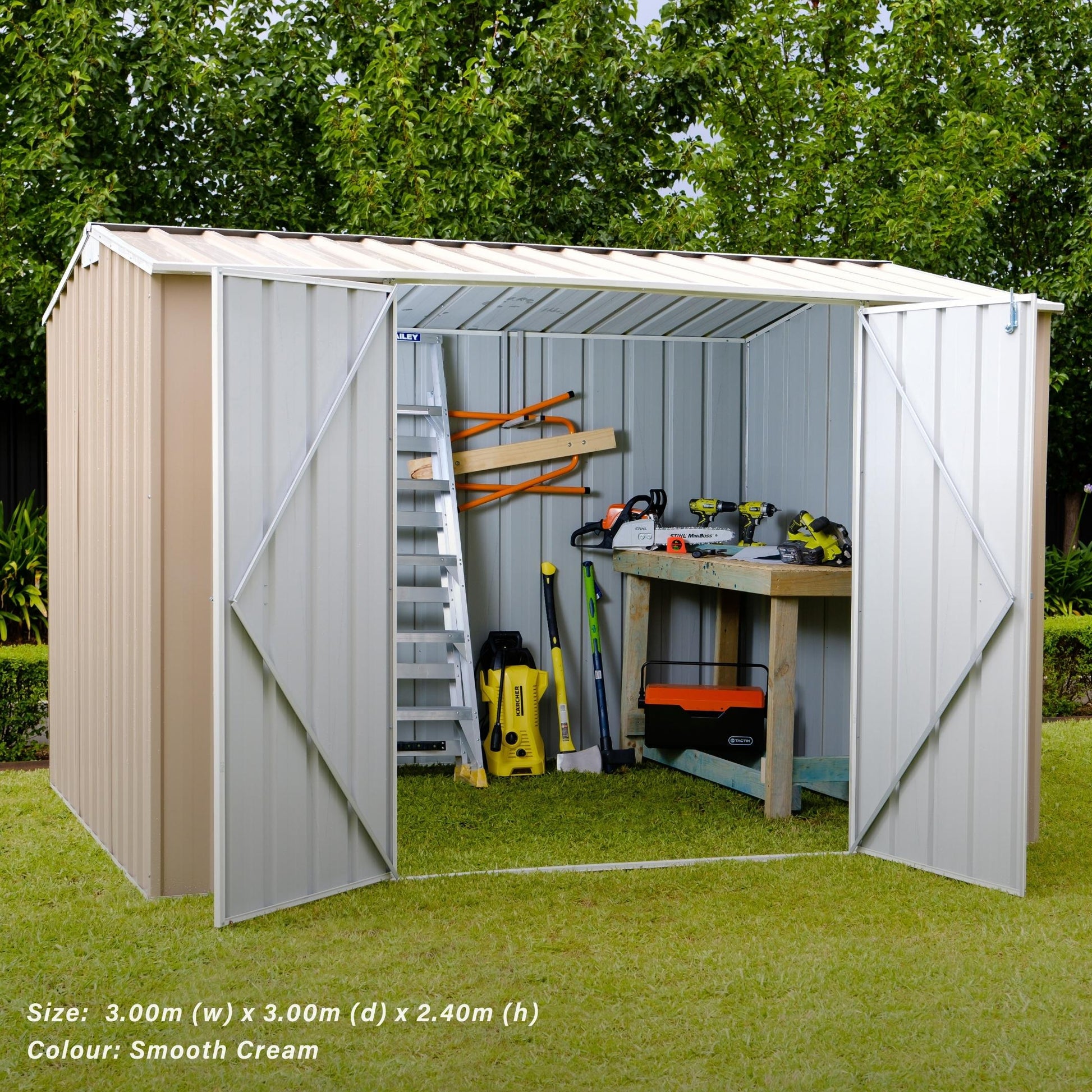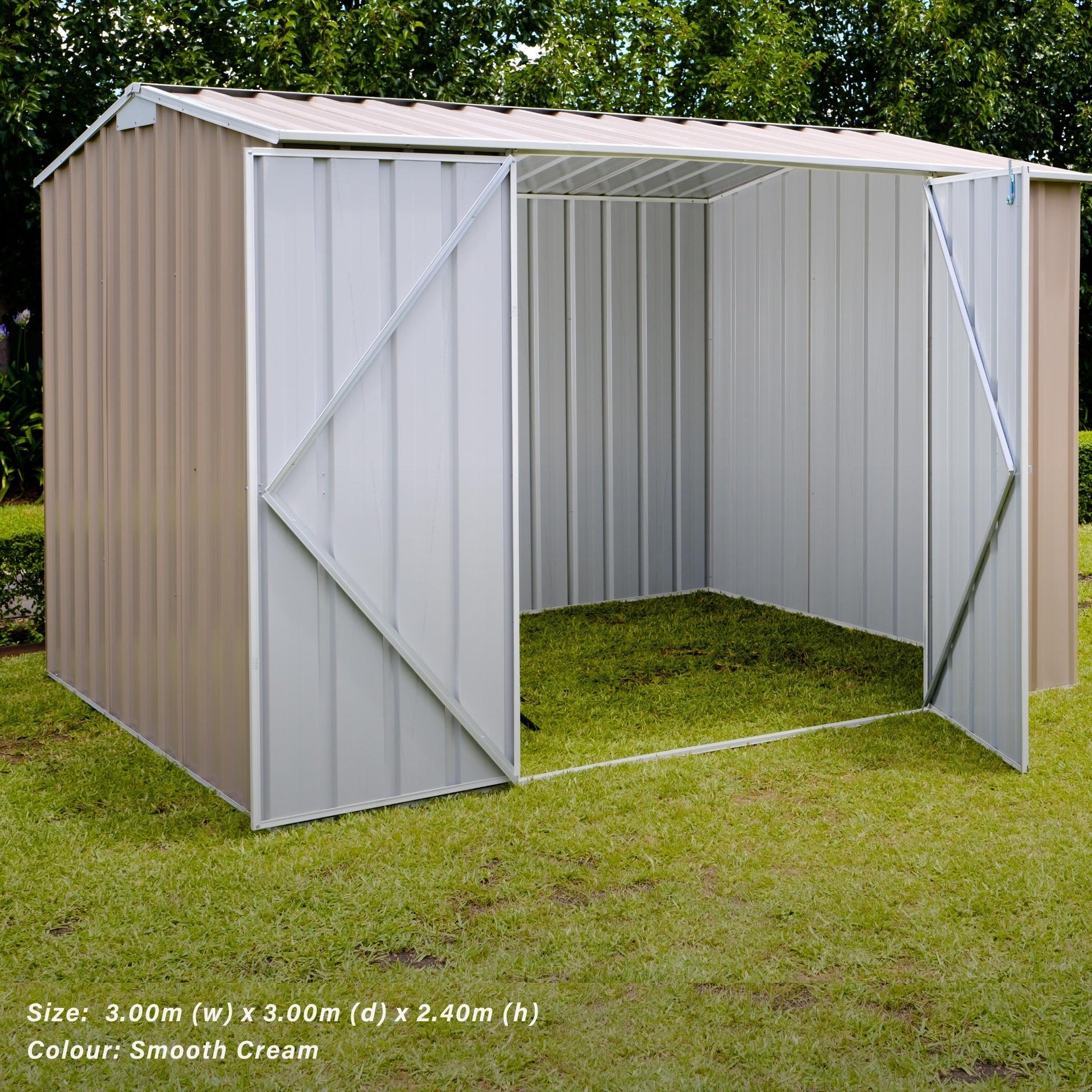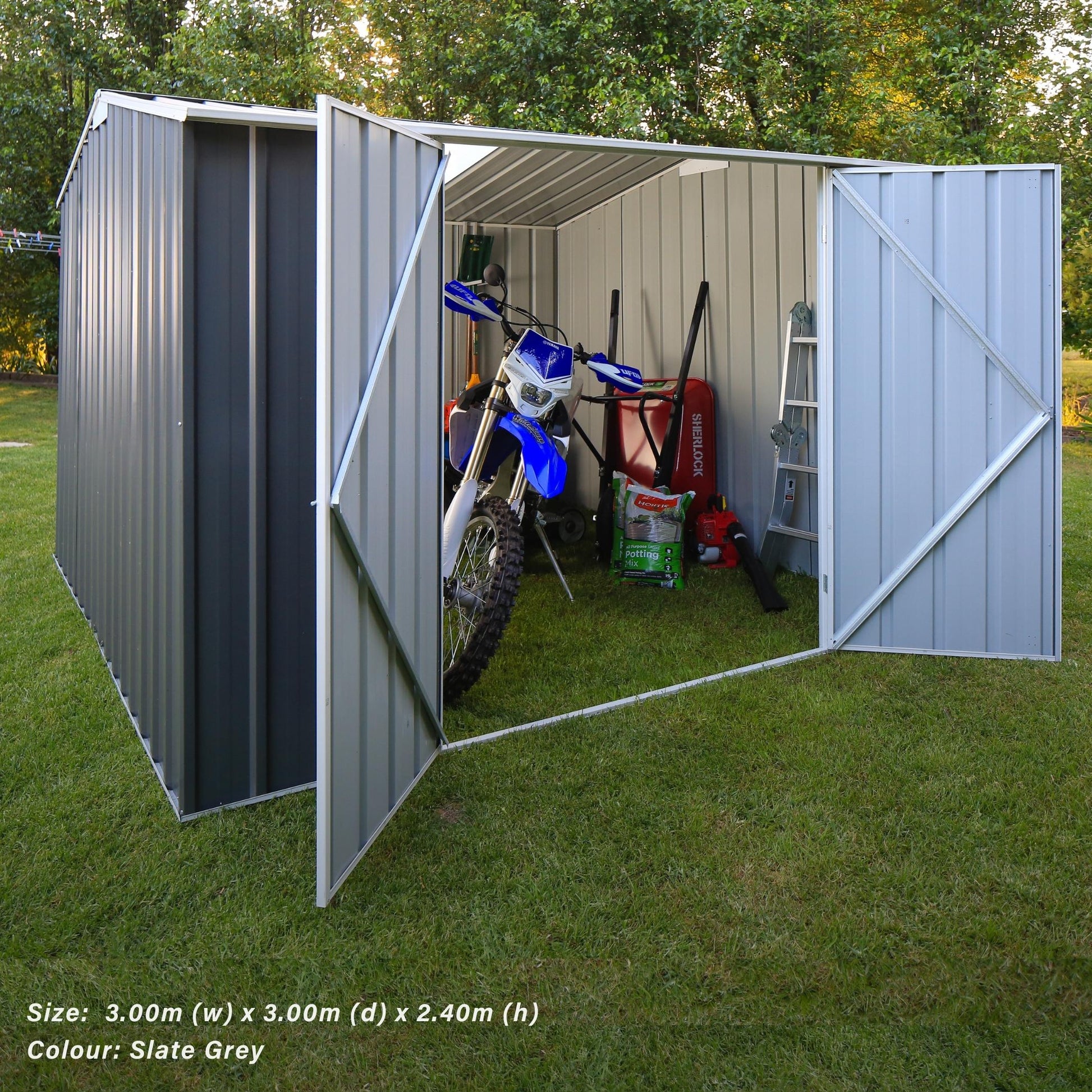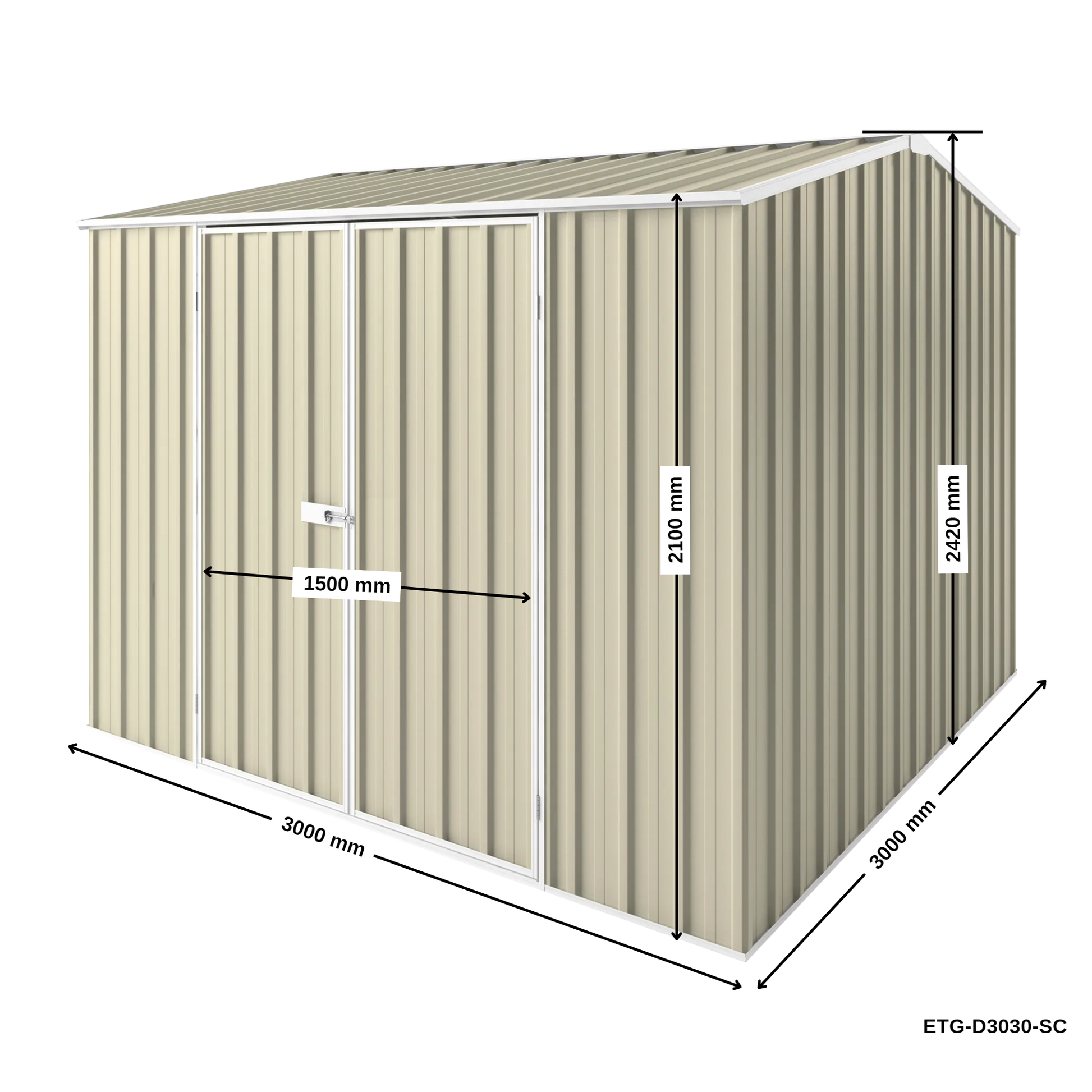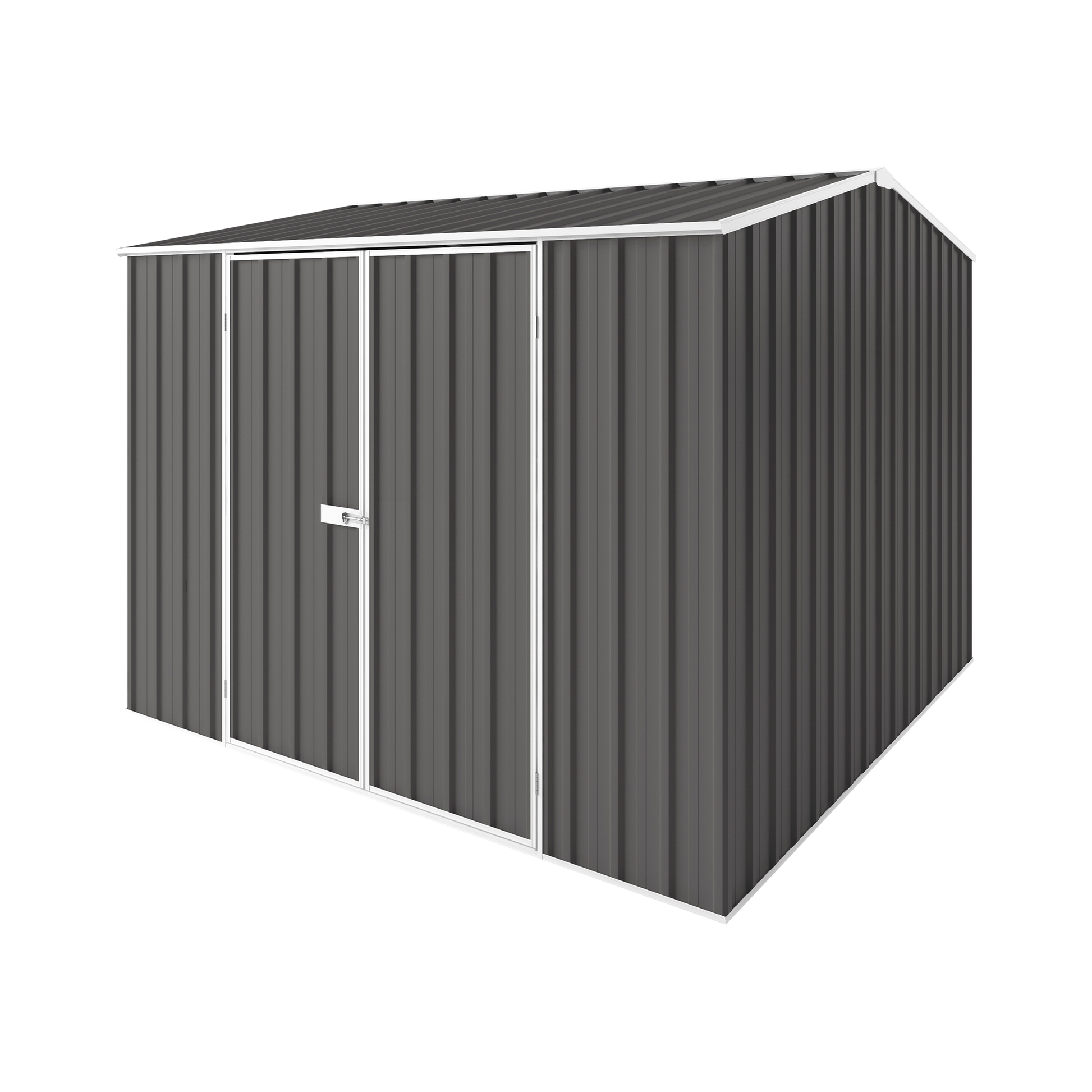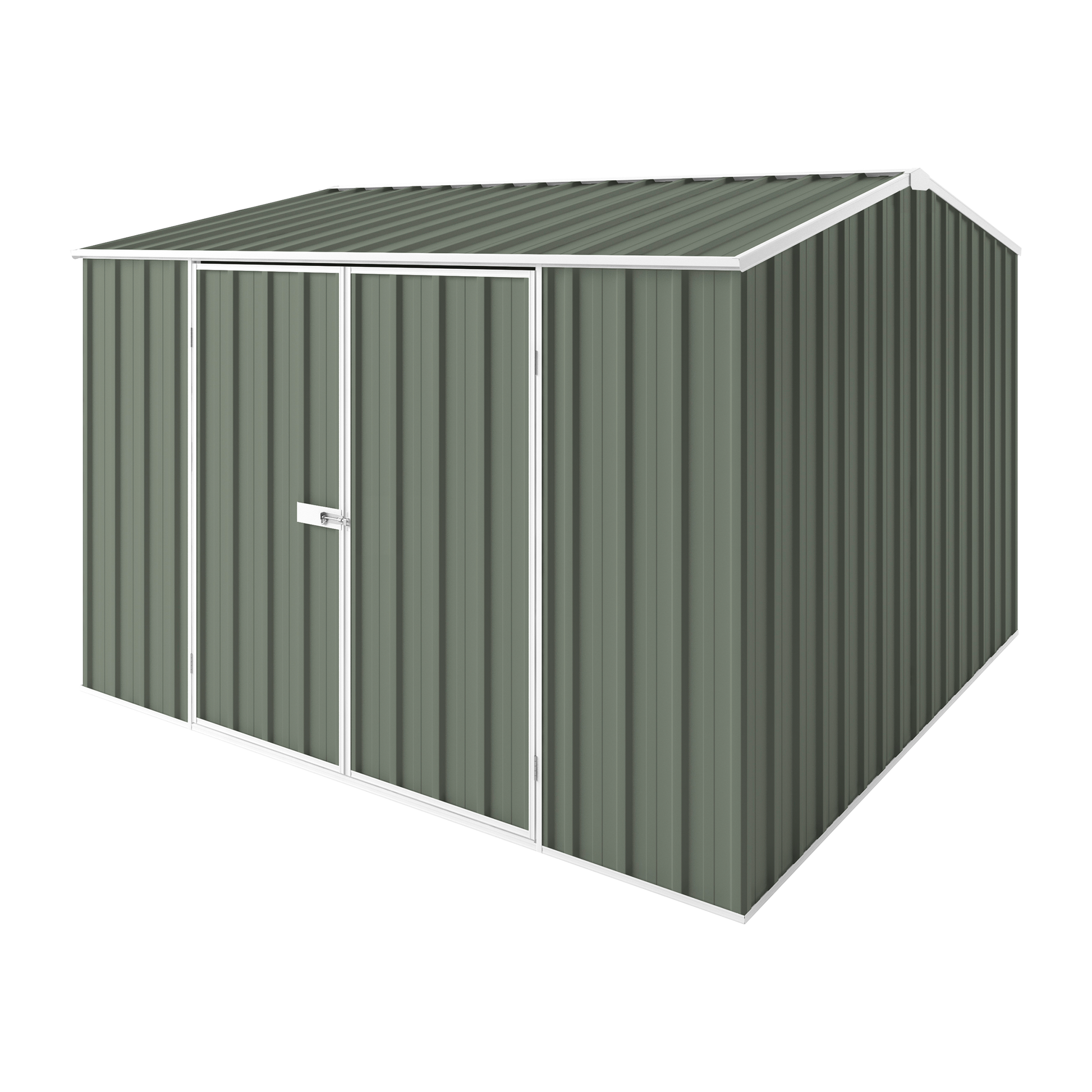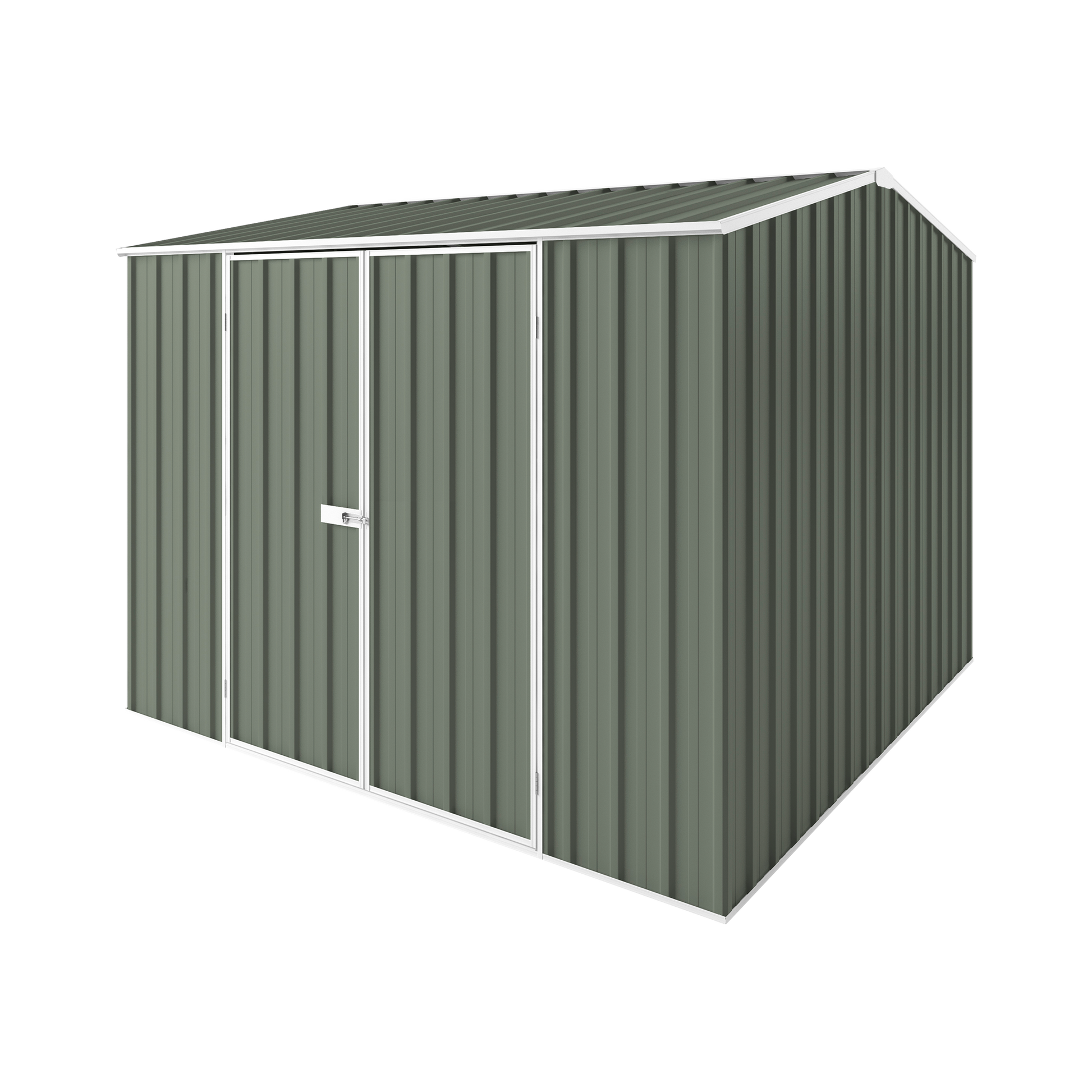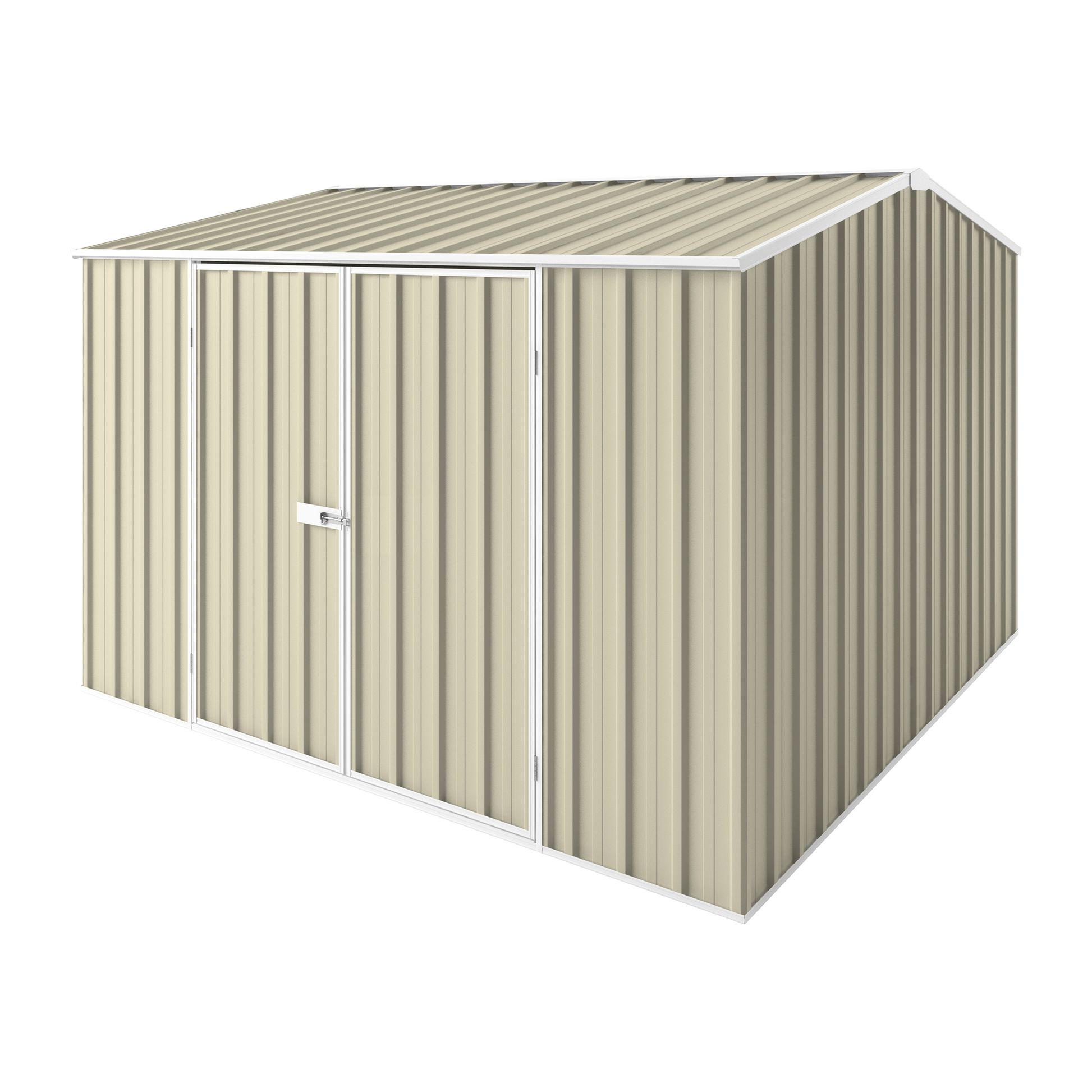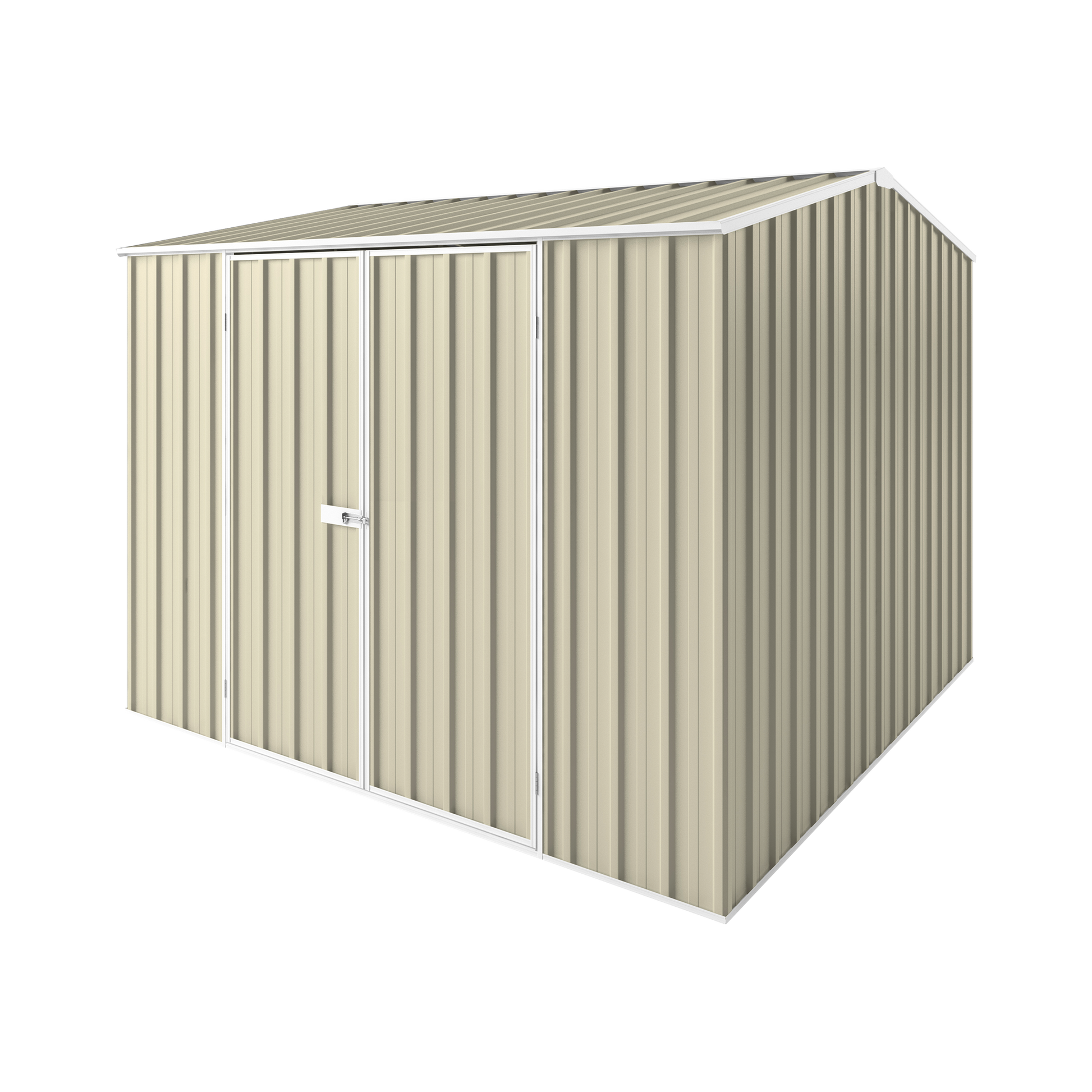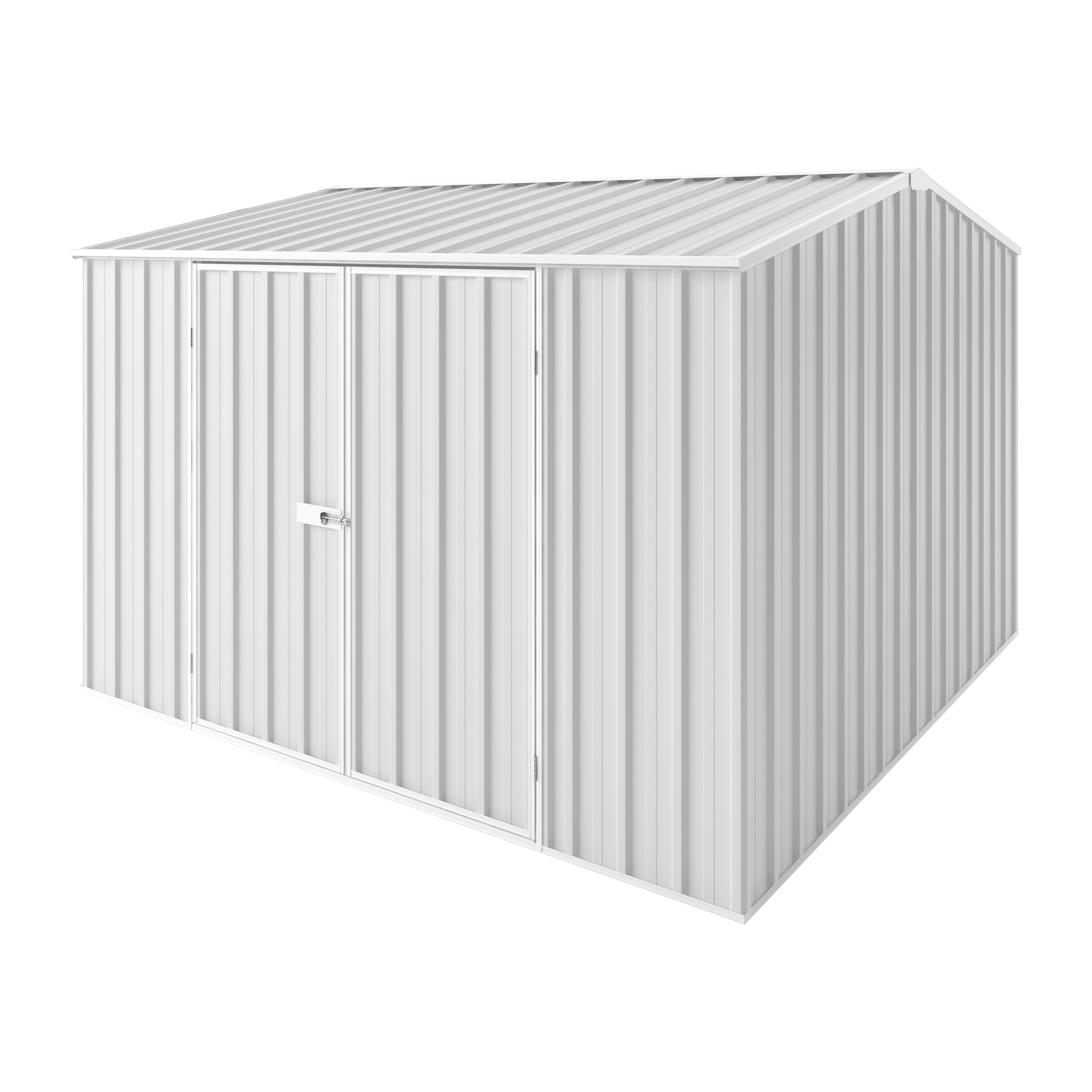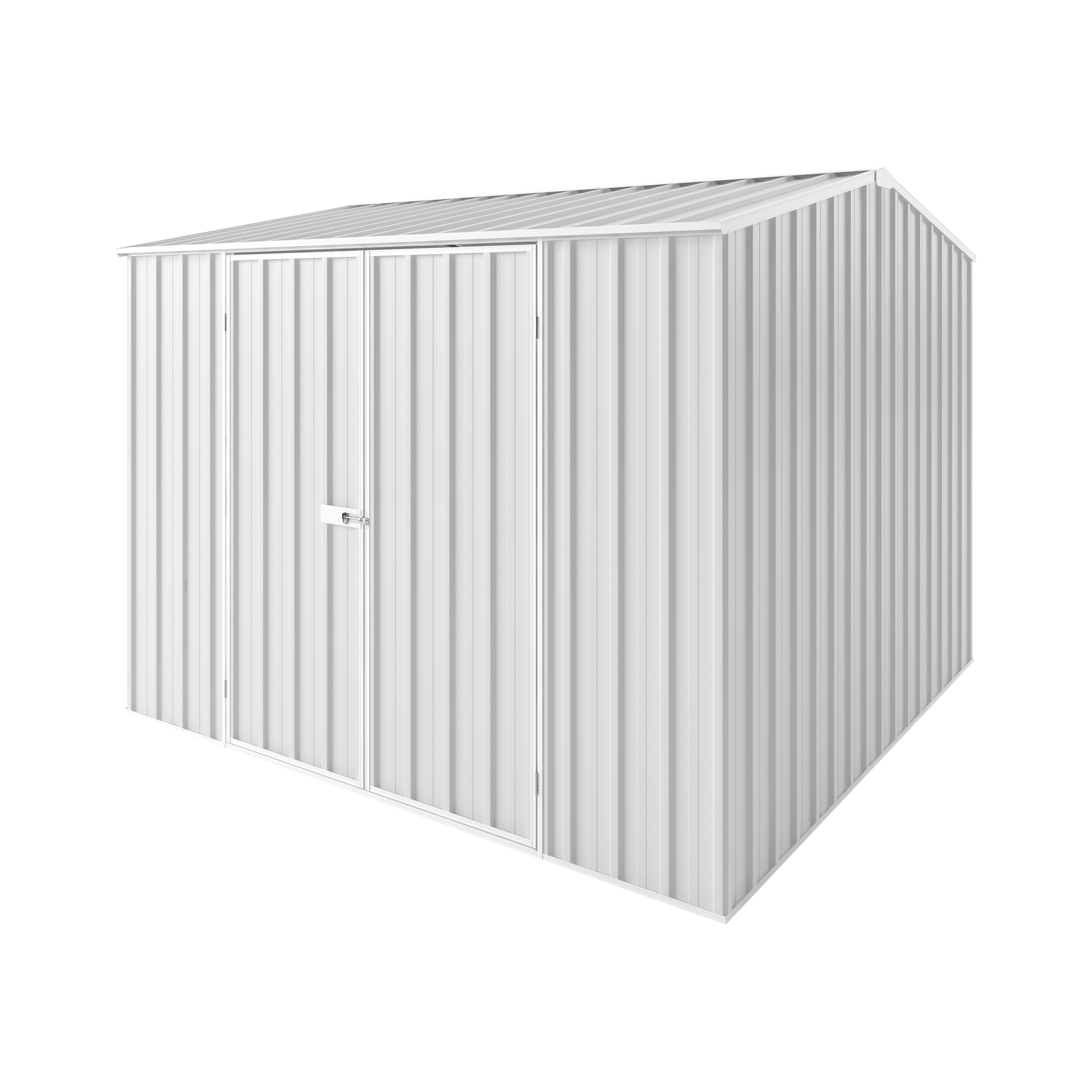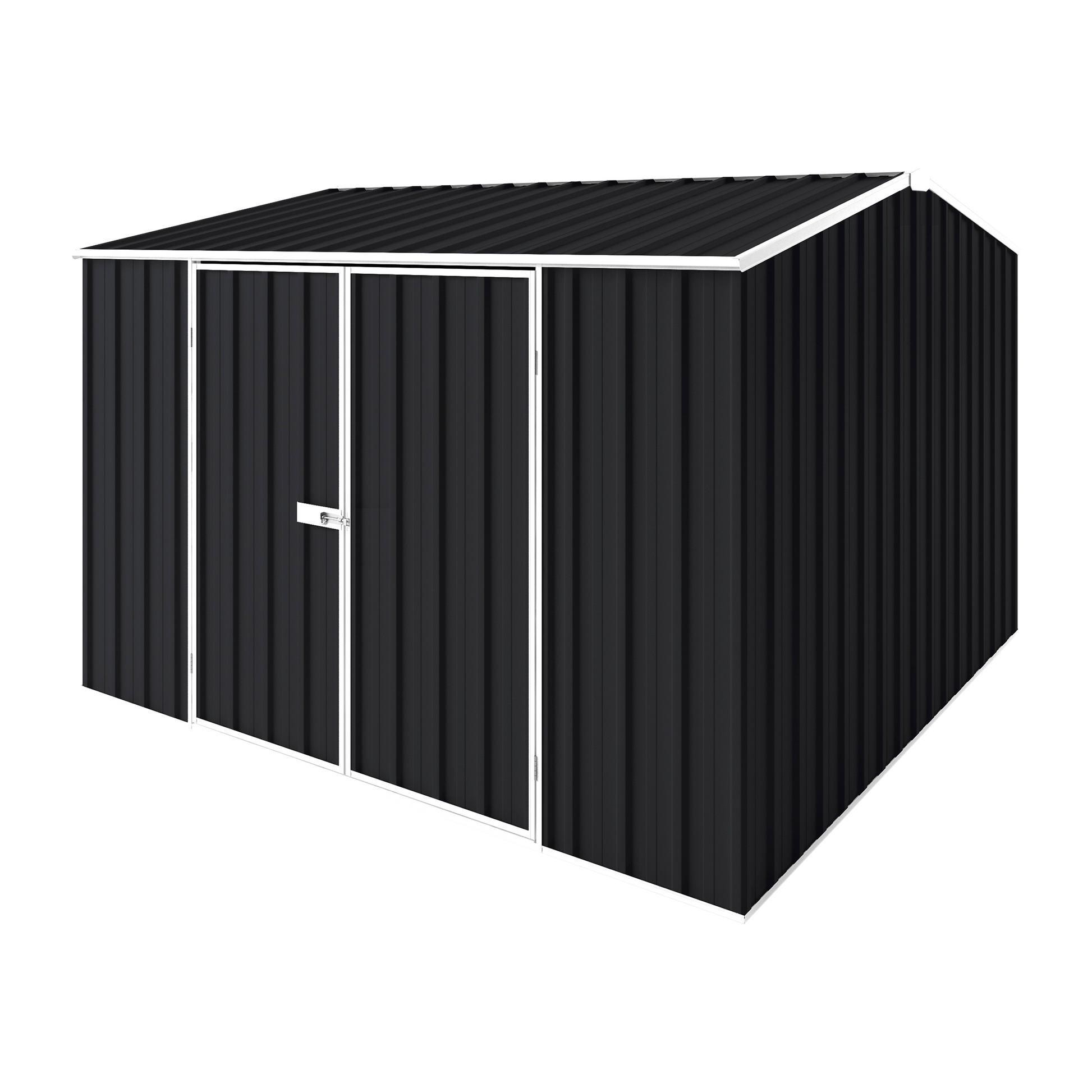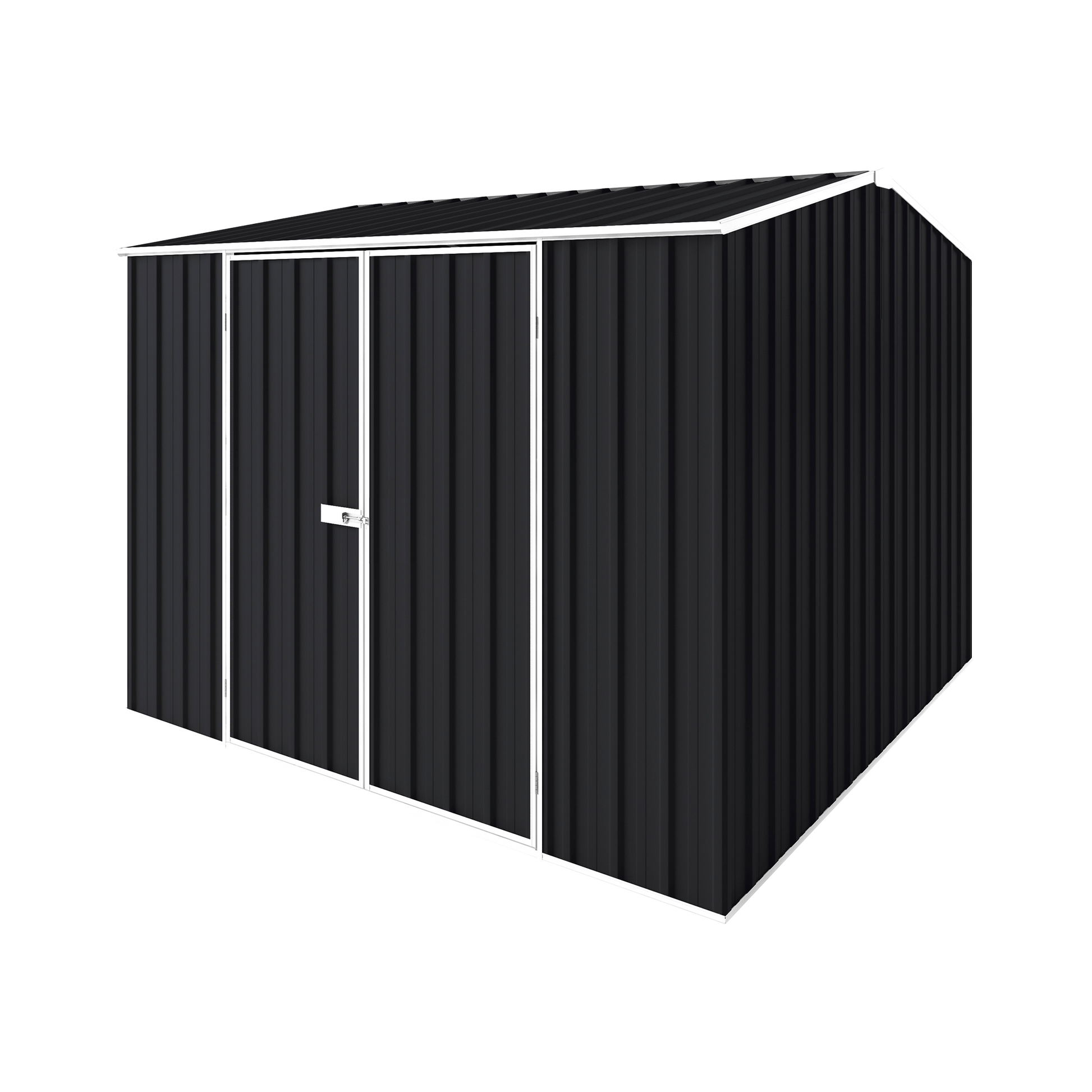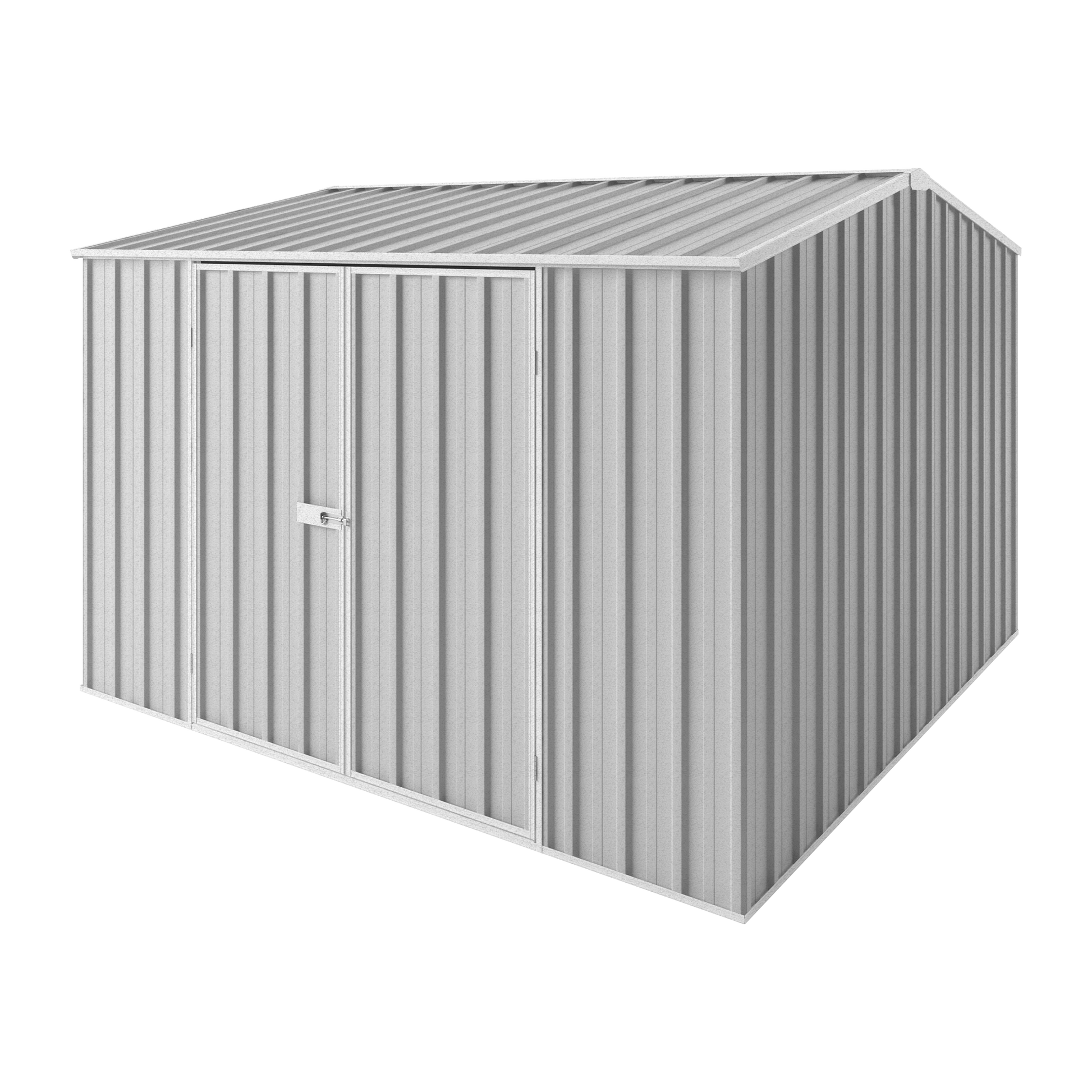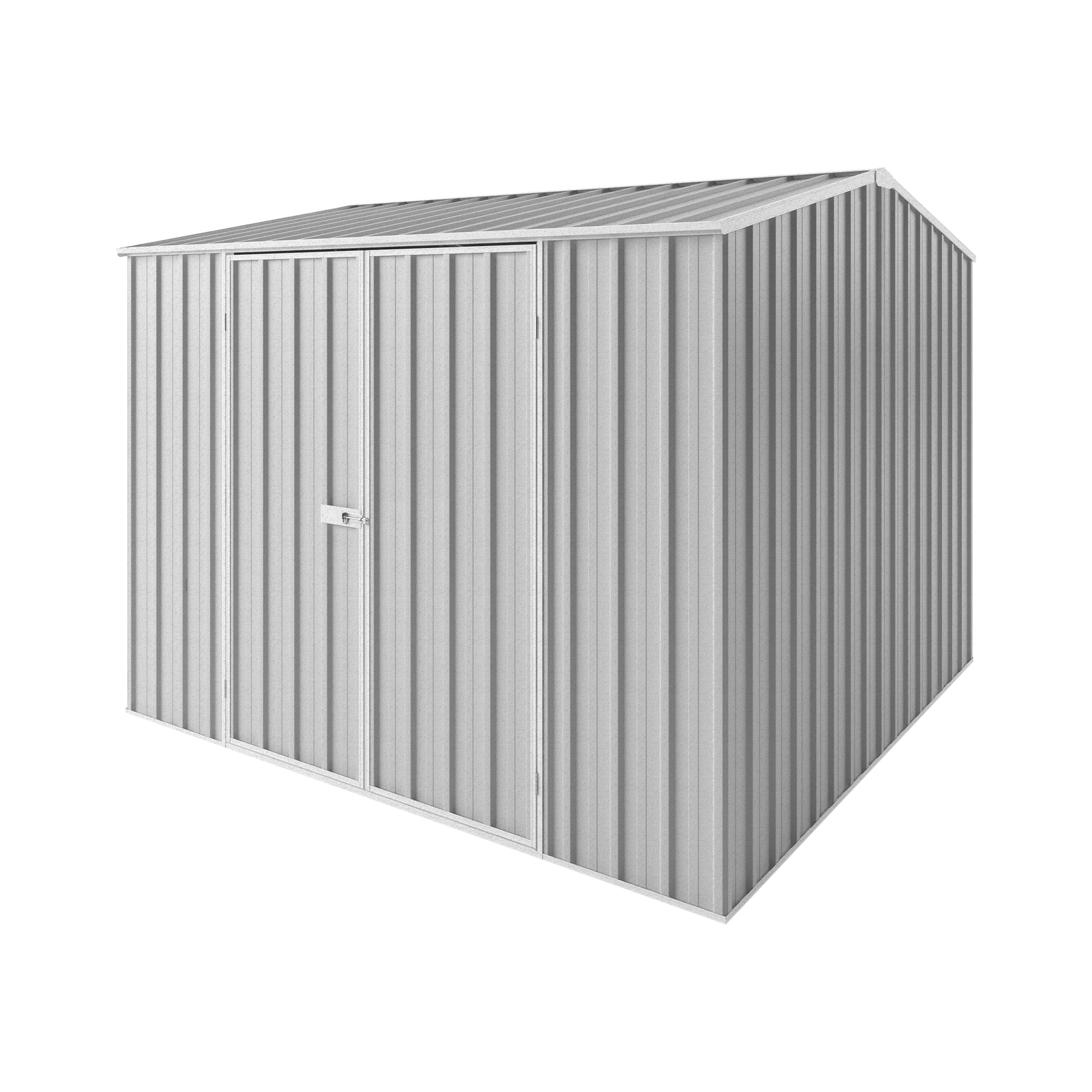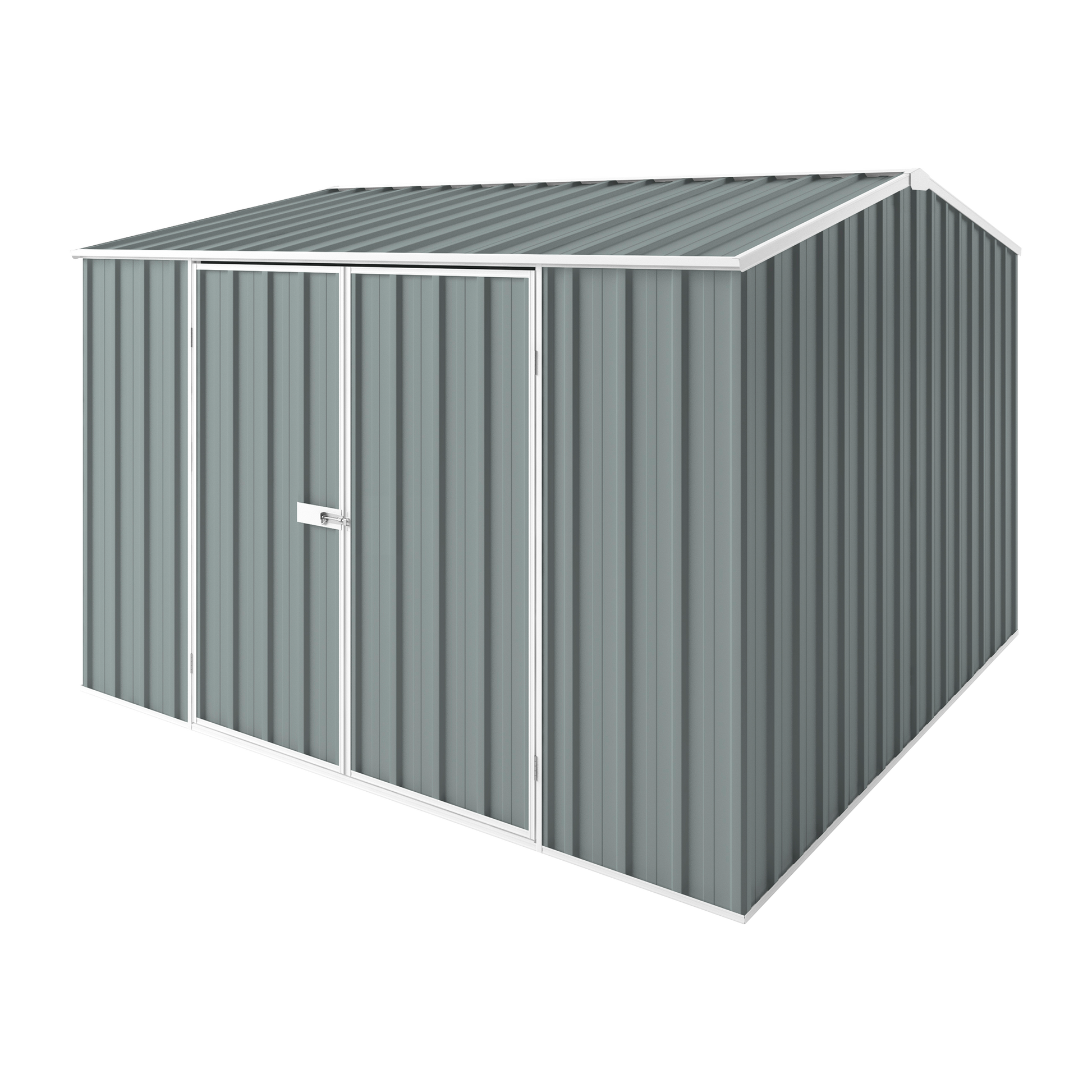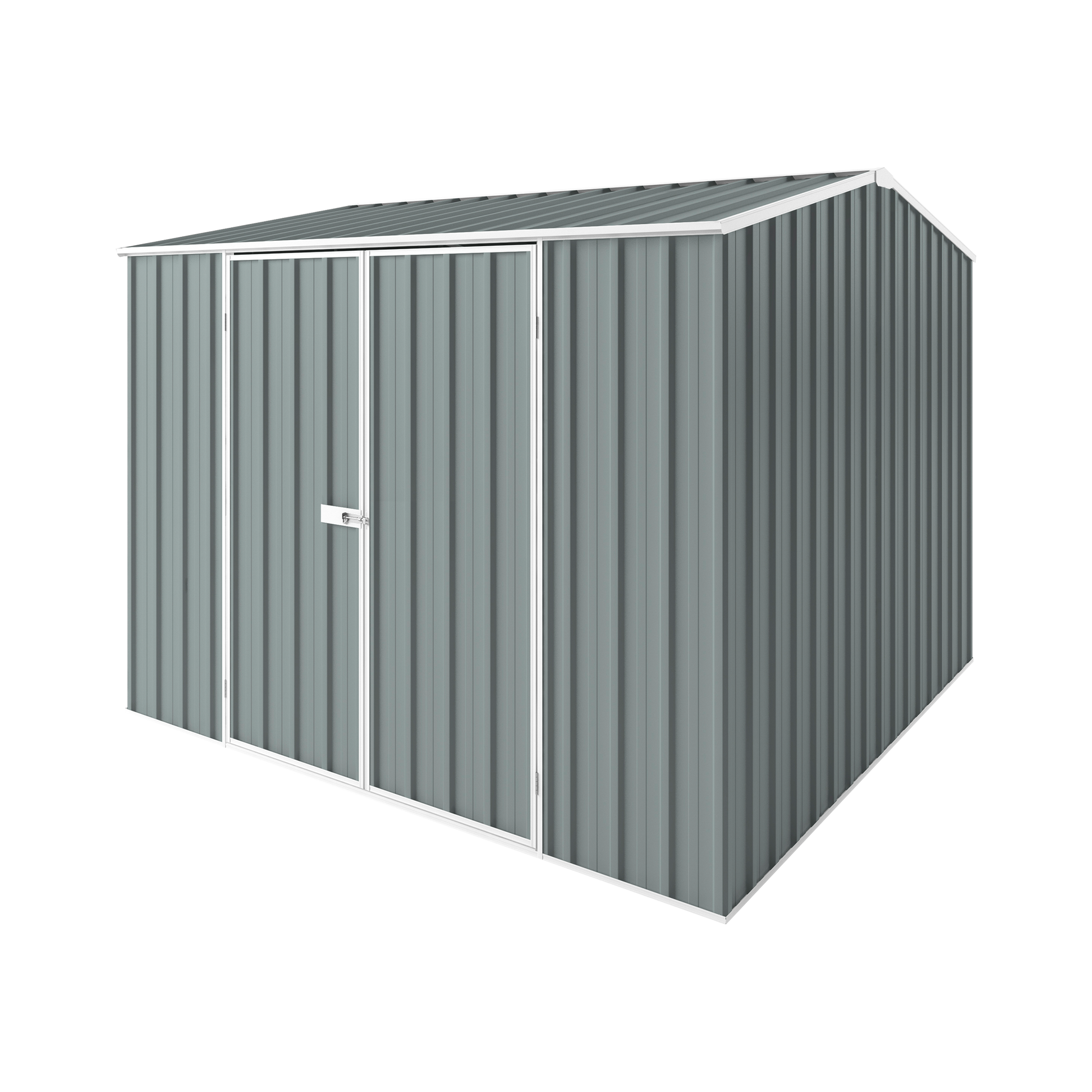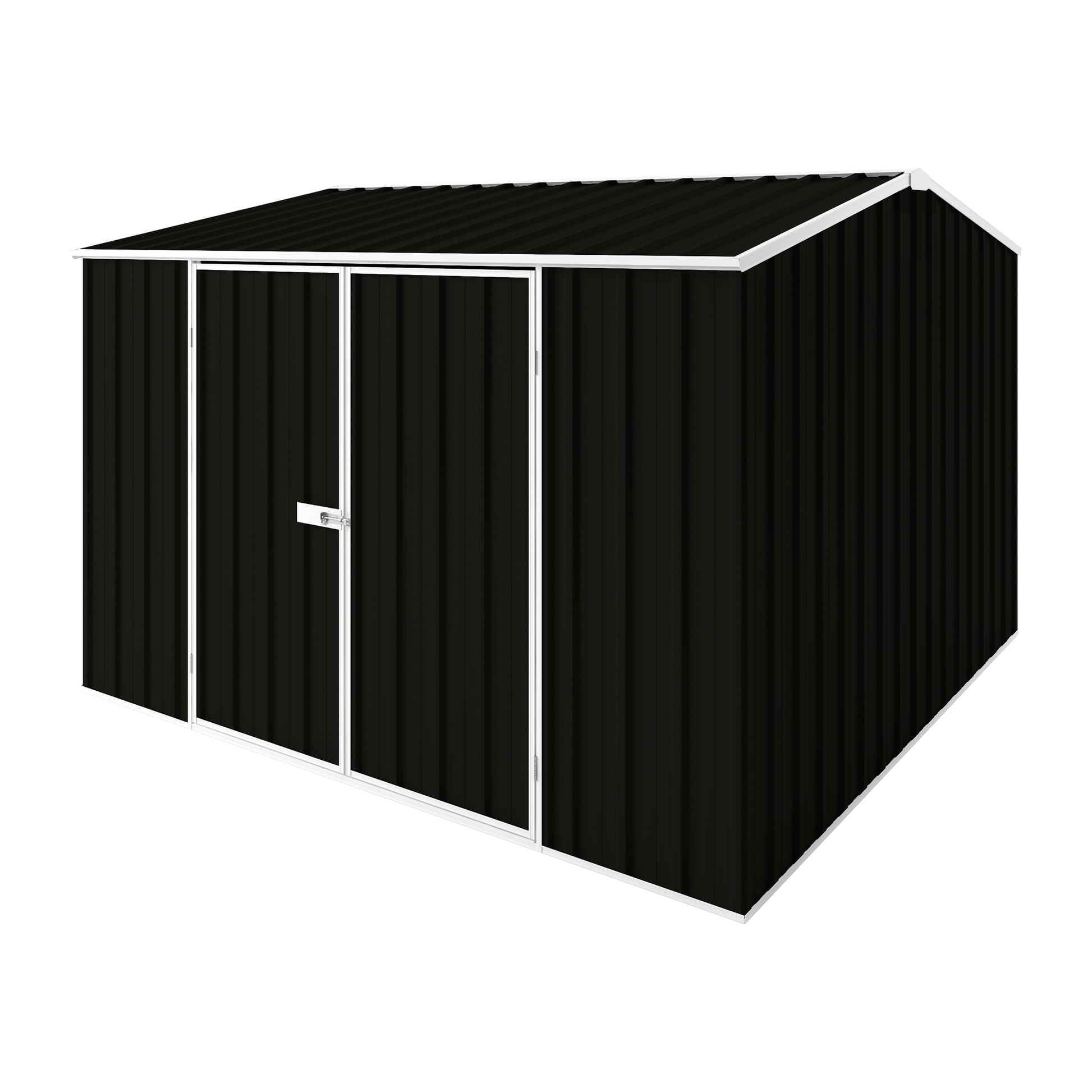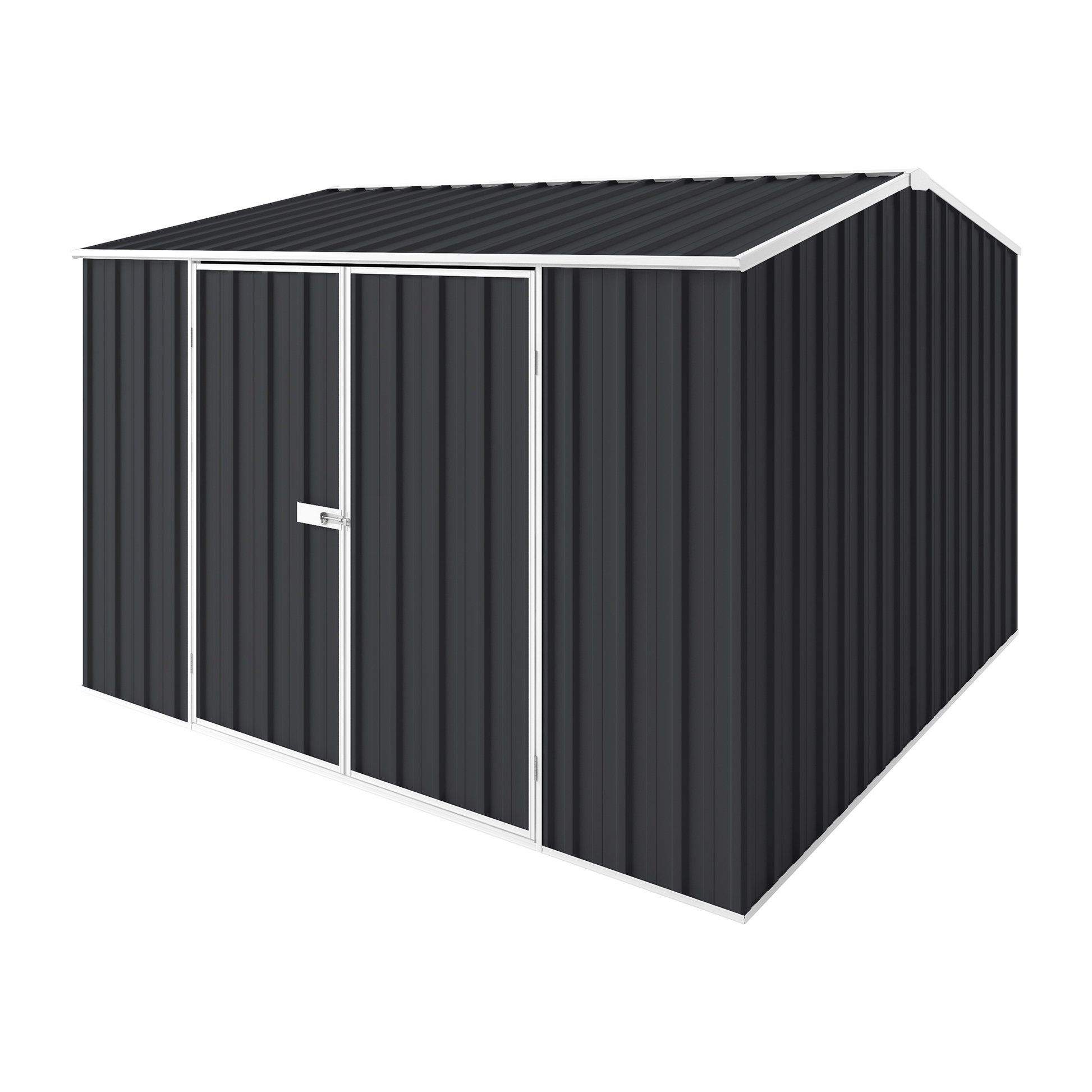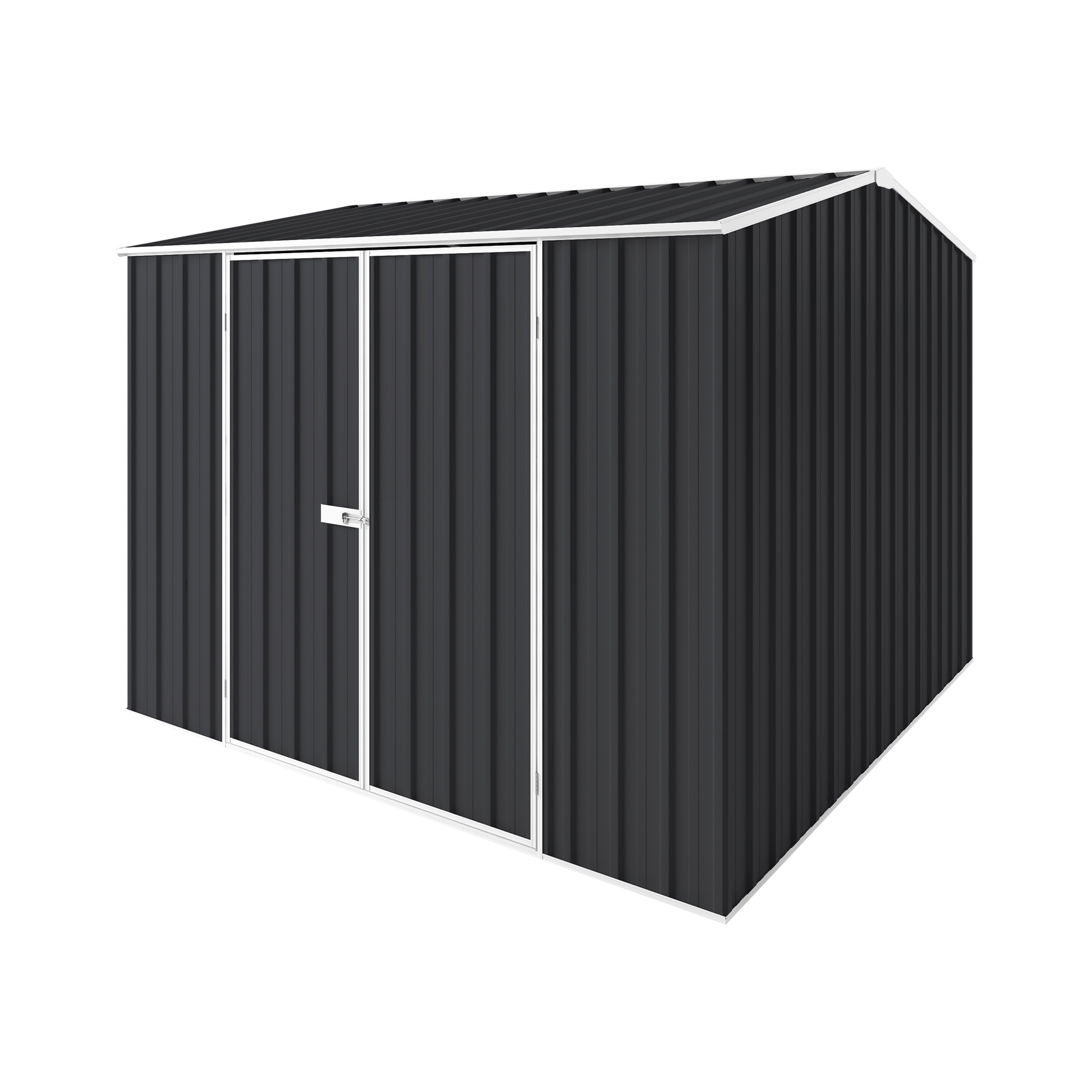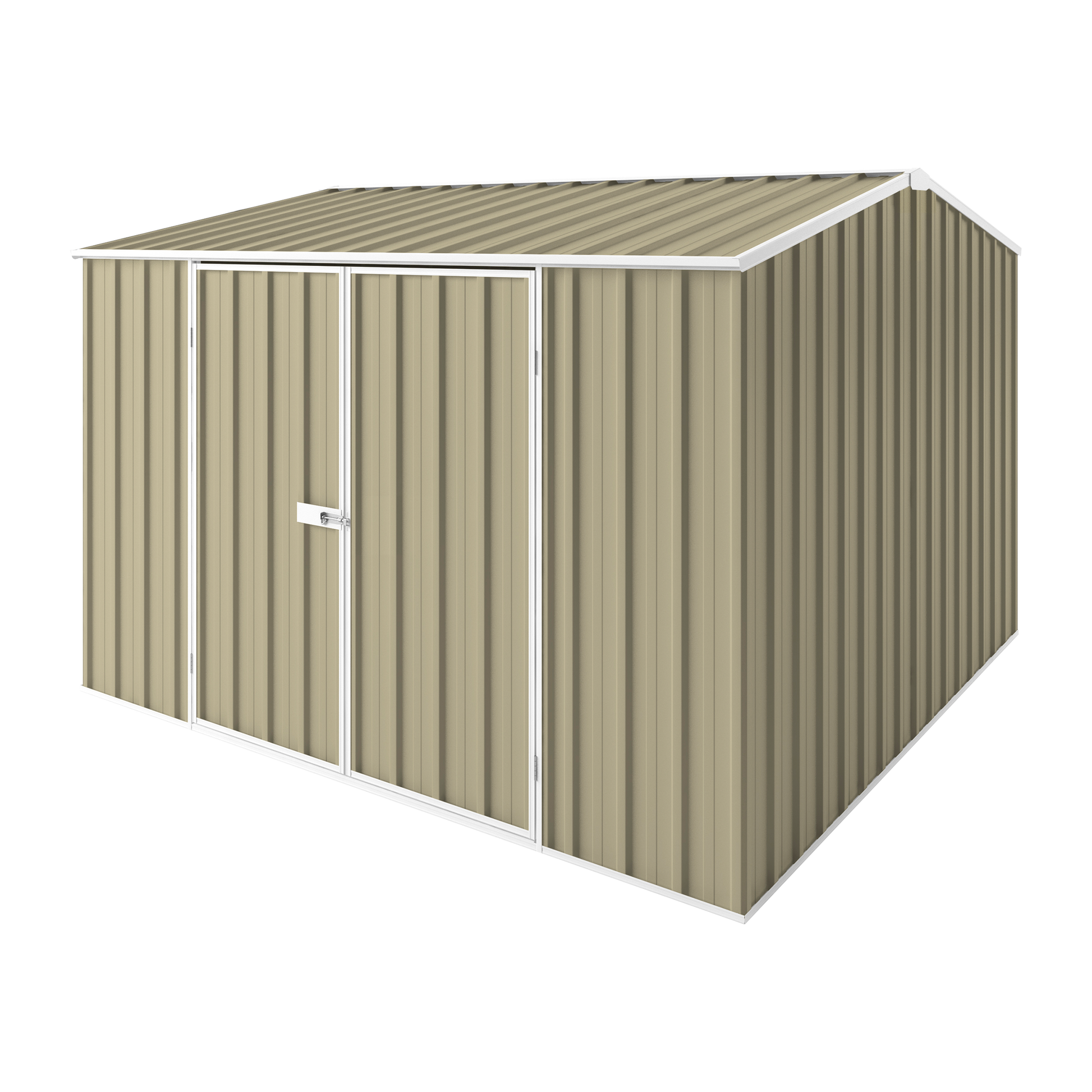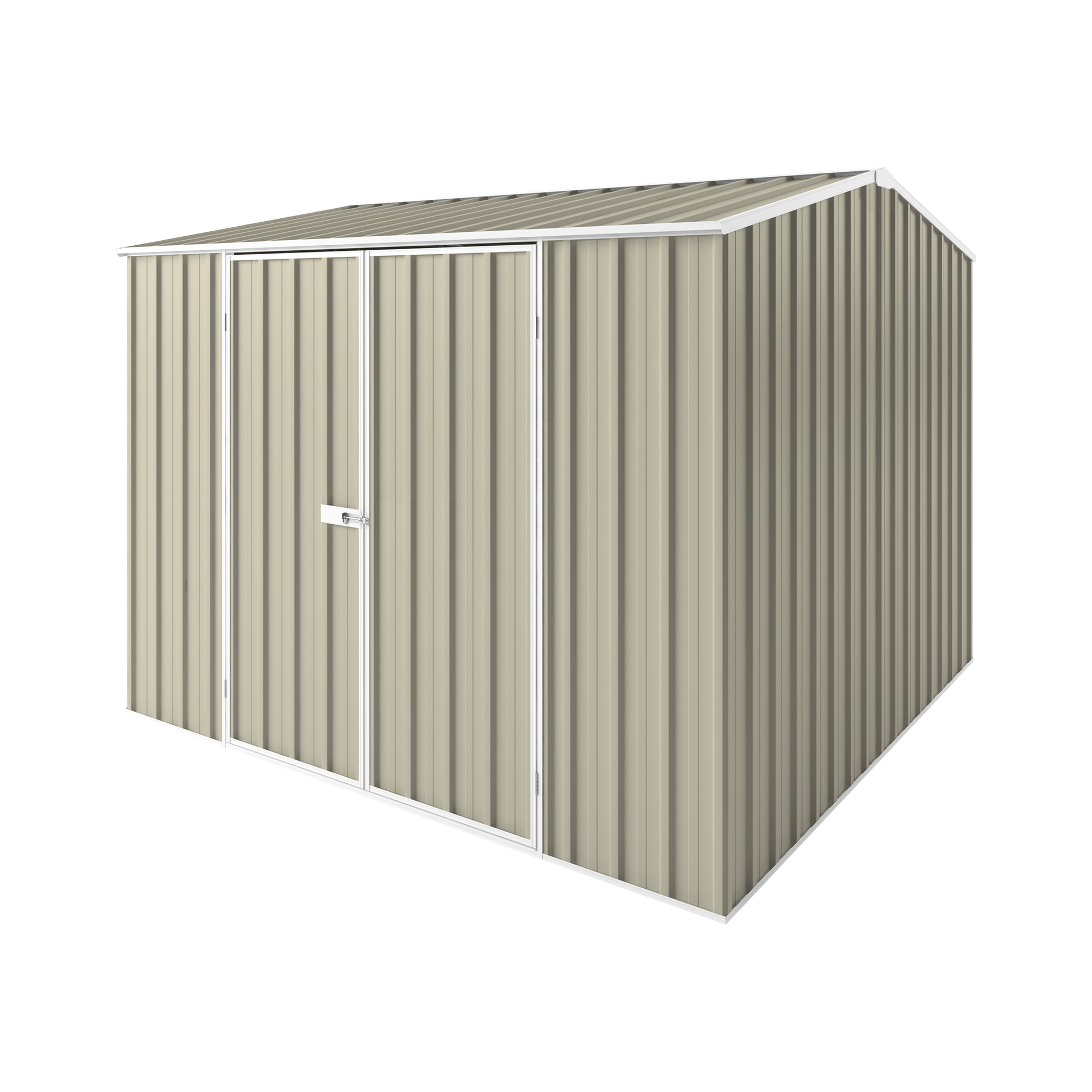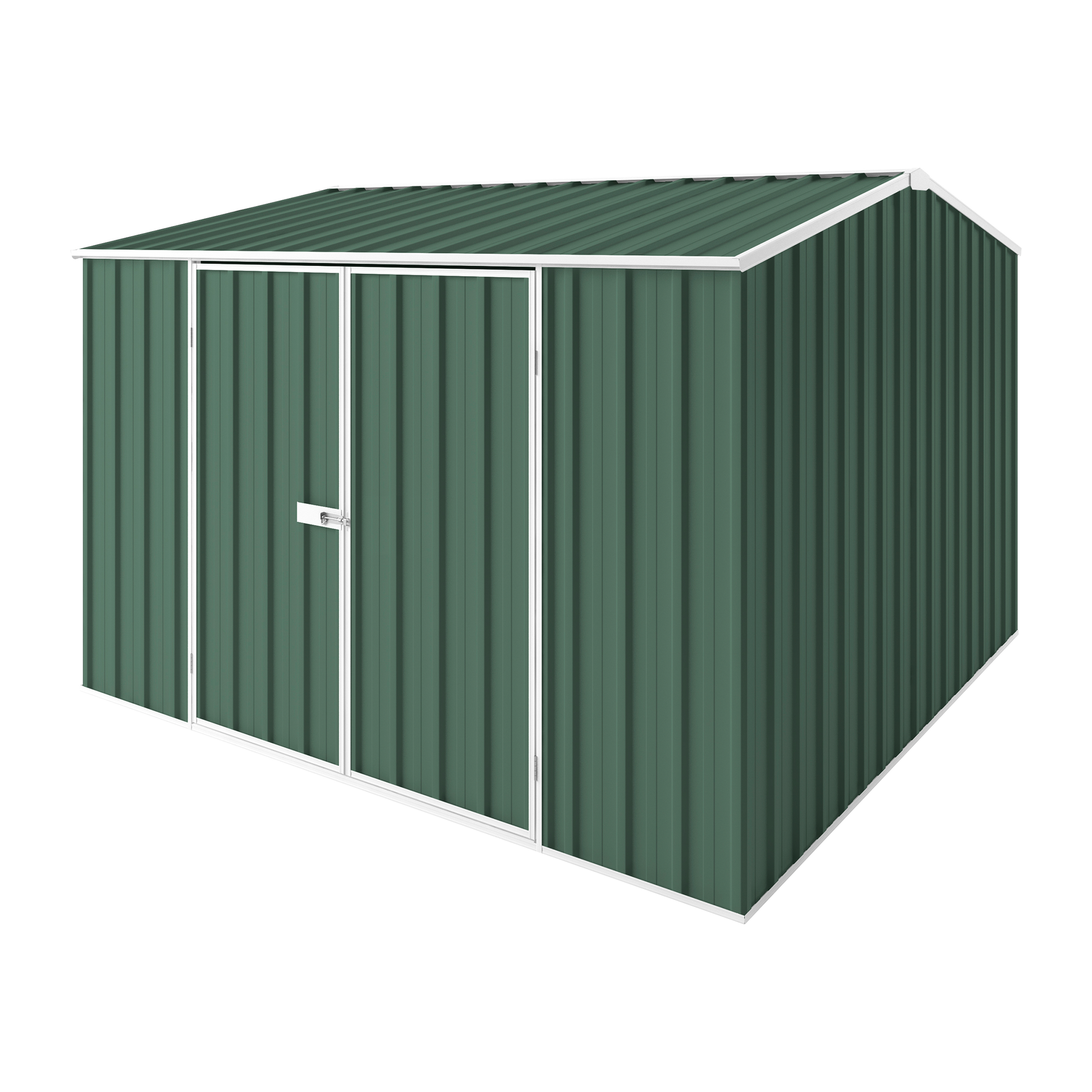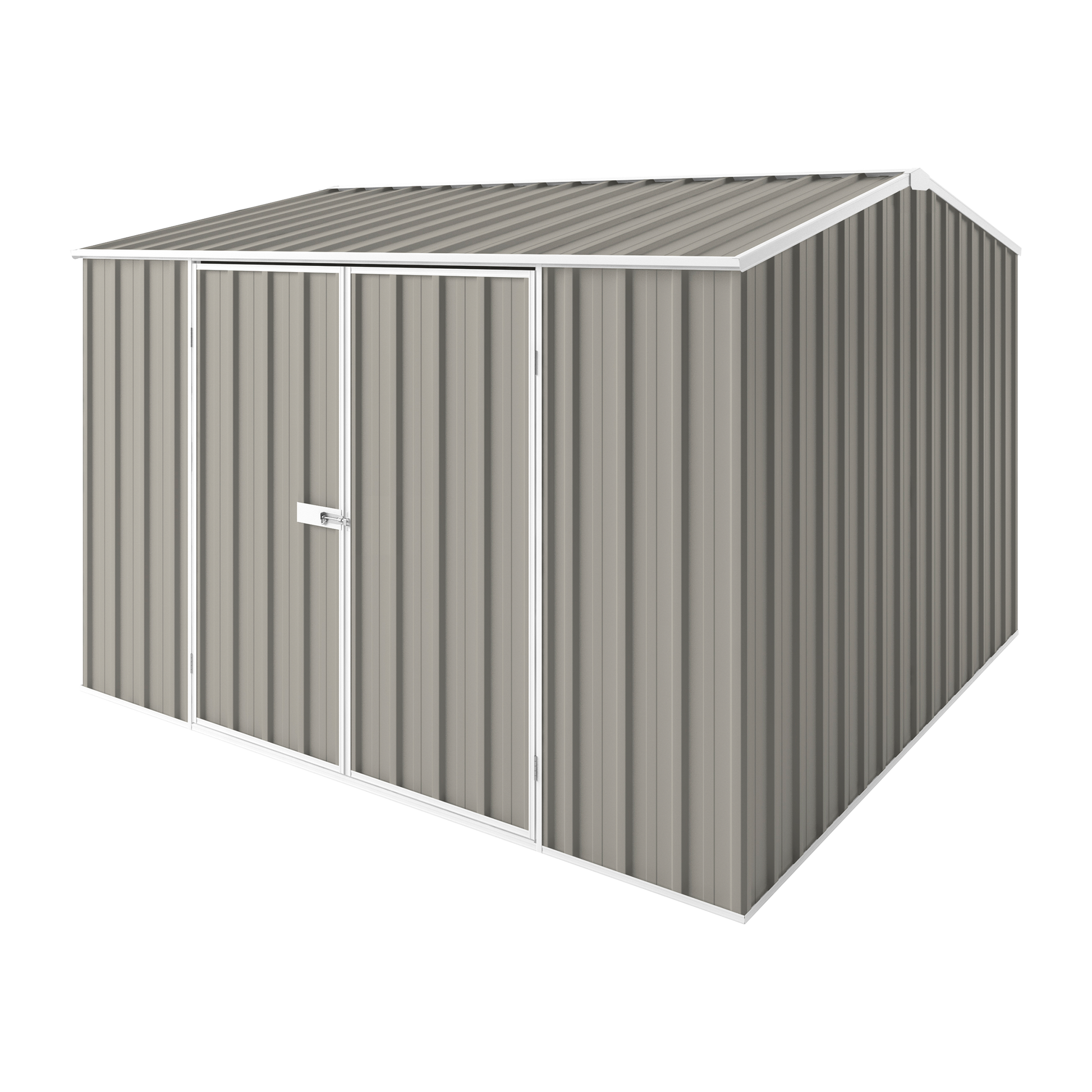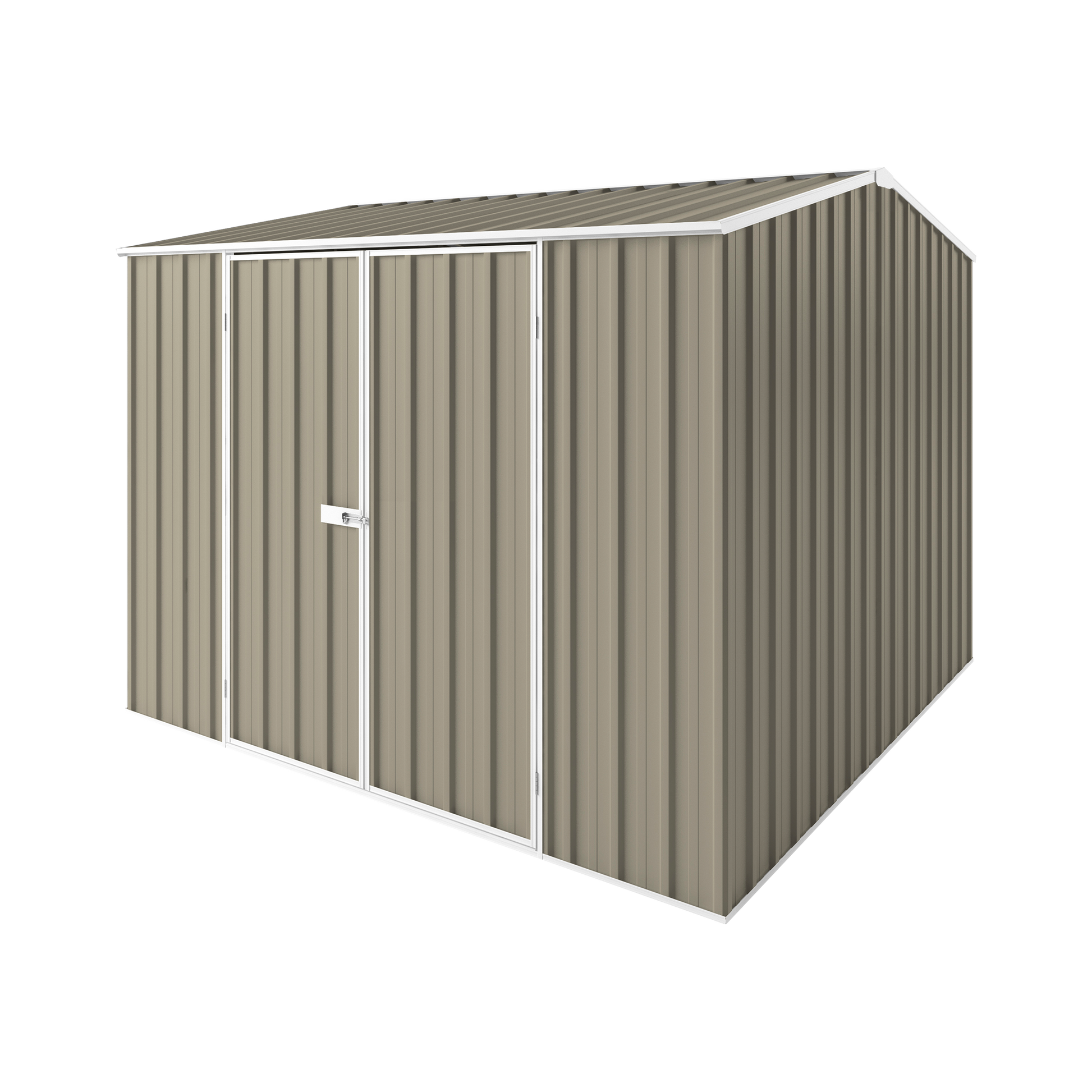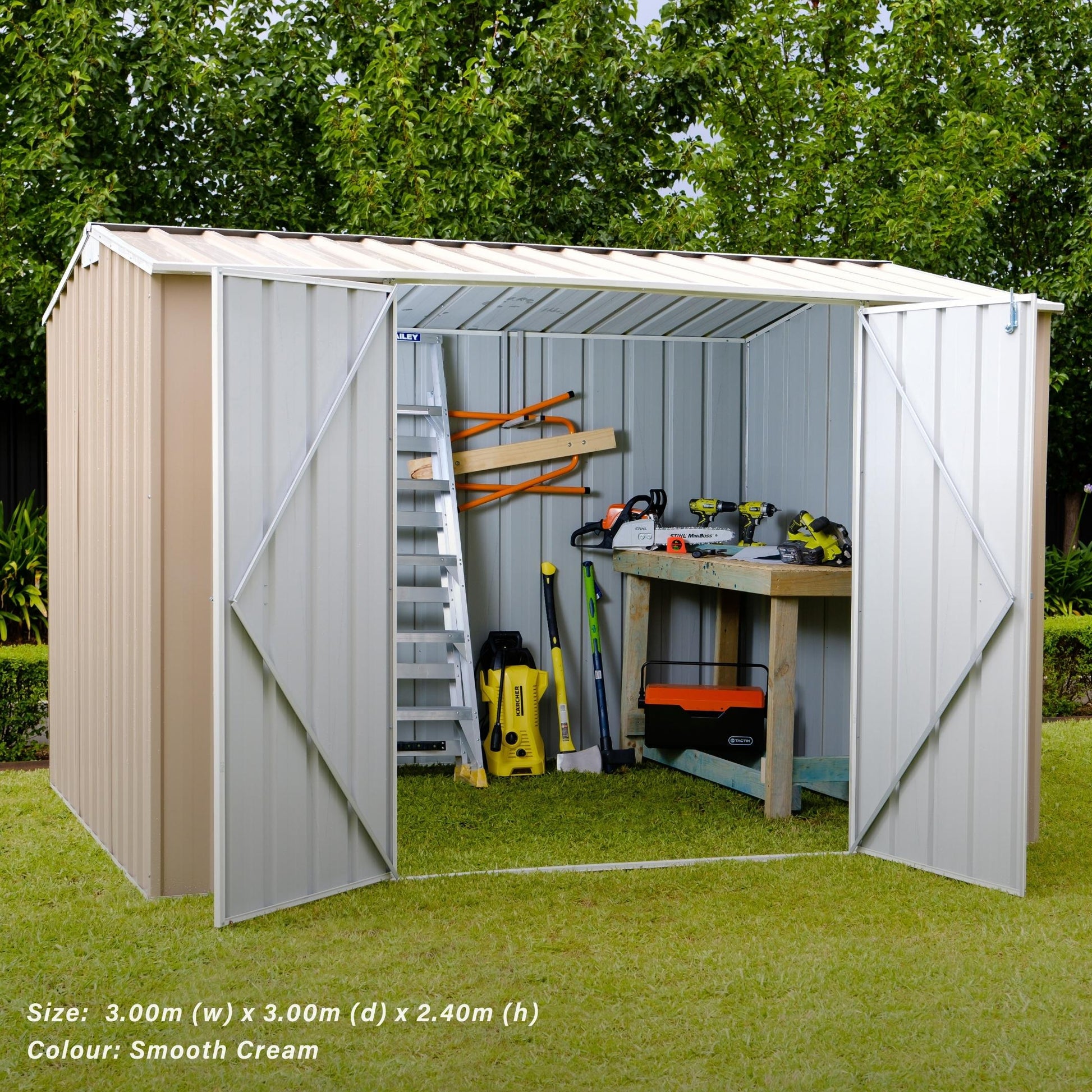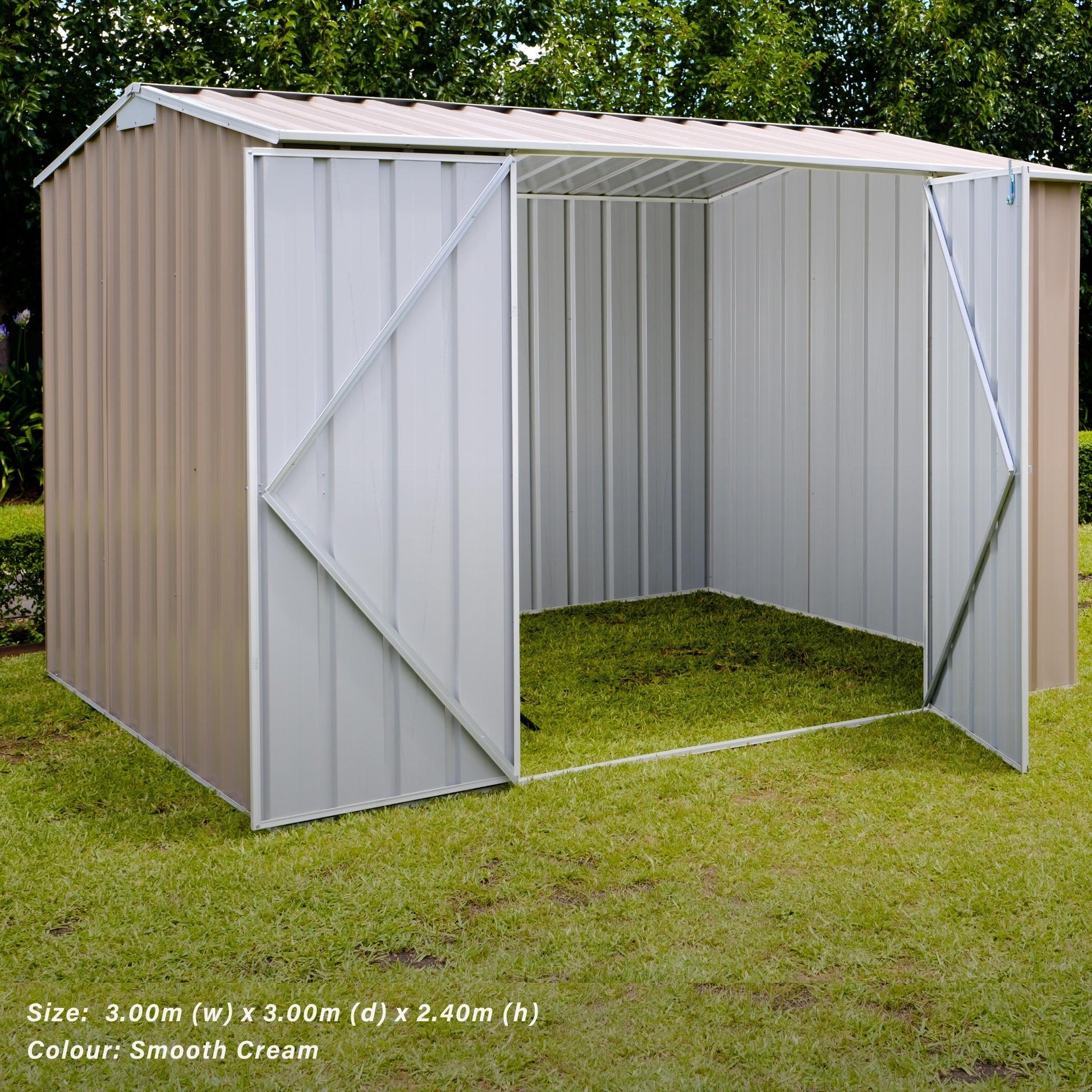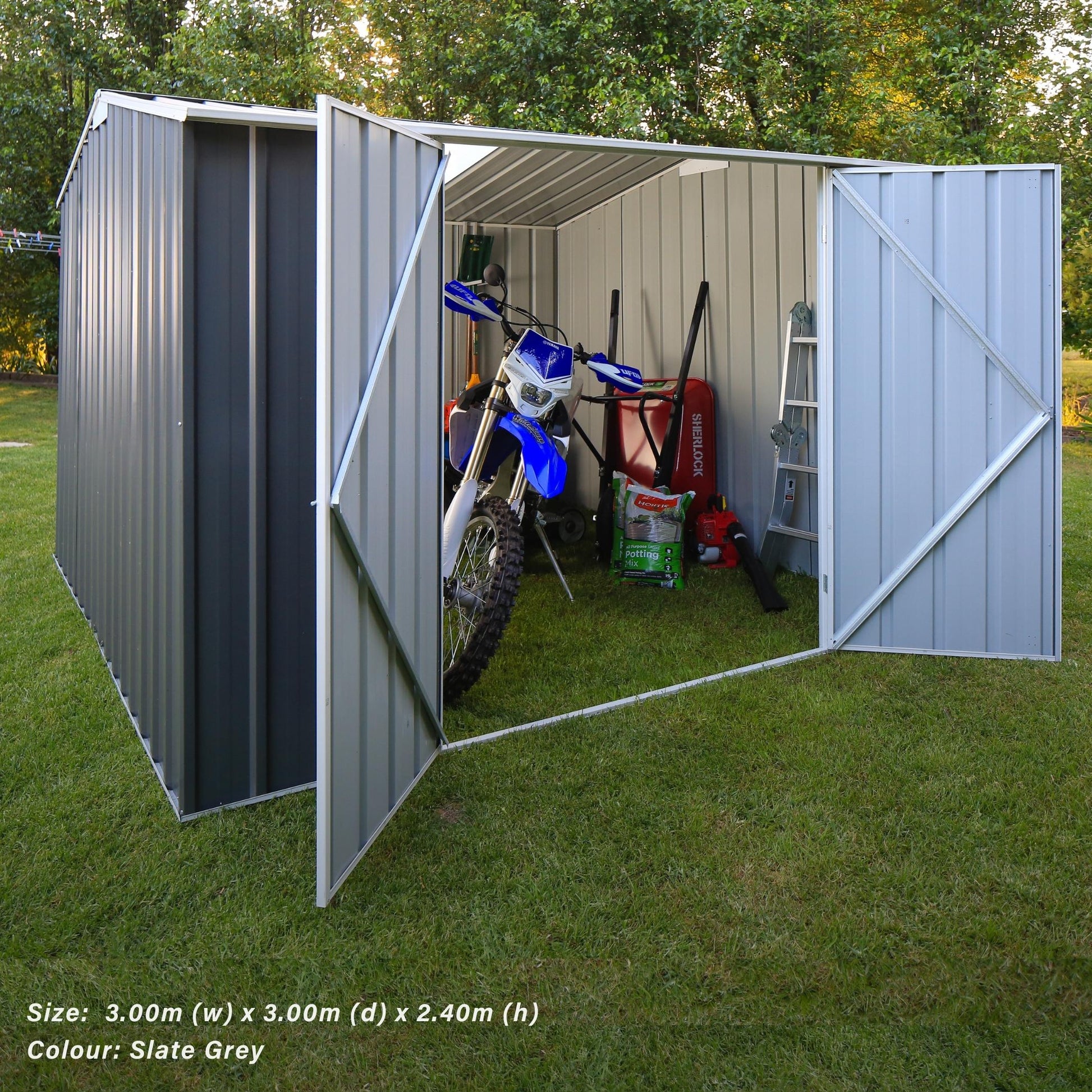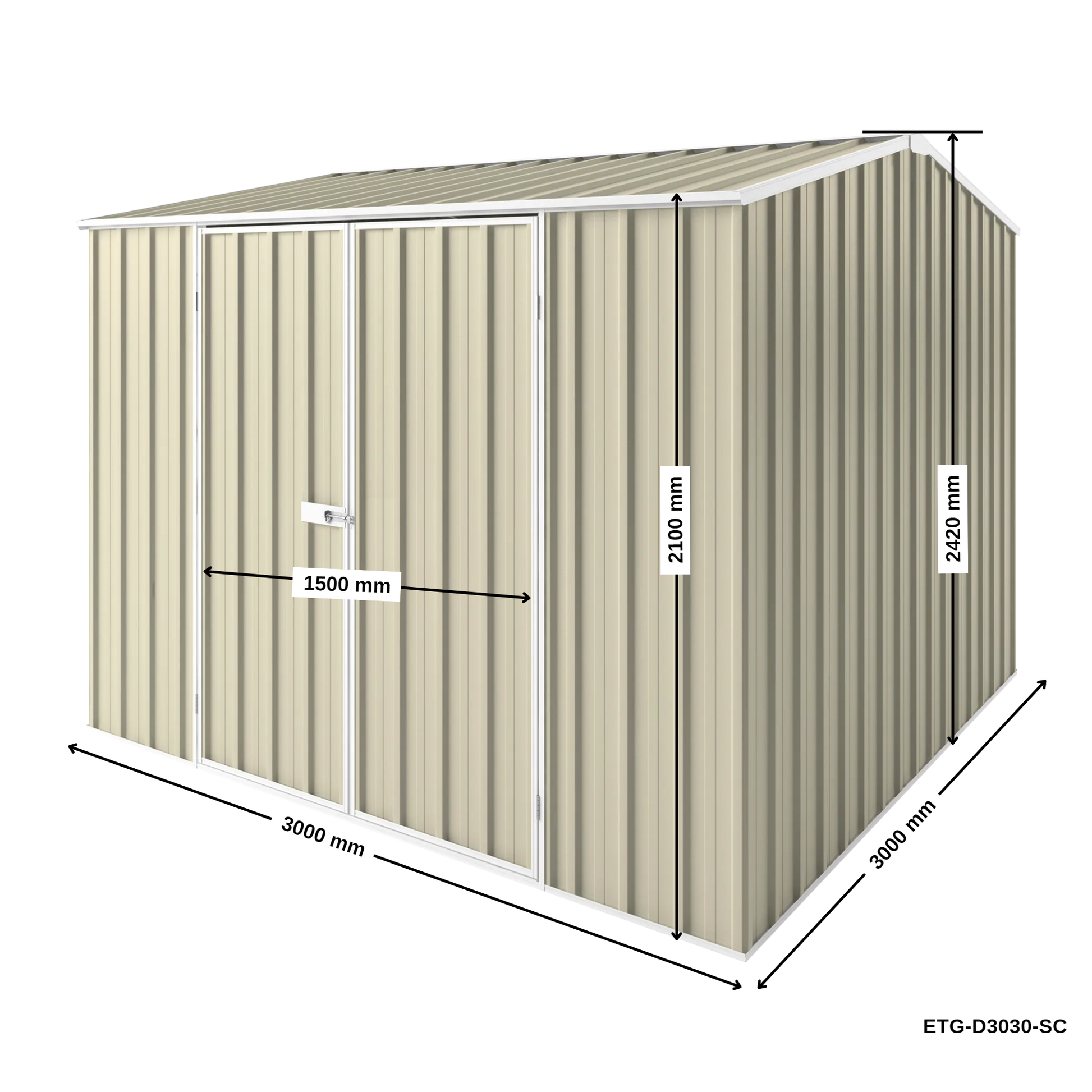 Sale price
$629
Regular price
$1,331
Or 4 interest-free payments of $

157.25

with
Pay Later Options
How Does It Work?

Checkout with PayPal. Choose 'PayPal Pay In 4' and complete your purchase.
Make the first payment at the time of purchase and pay the rest in 3 payments - one every two weeks.
The maximum purchase amount is $2,000.
Learn more about PayPal Pay In 4.

Repay in 4 instalments fortnightly, interest-free.
The maximum purchase amount is $2,000.
Learn more about Afterpay.

Choose weekly, fortnightly or monthly repayments.
The maximum purchase amount is $1,000.
Learn more about Zip Pay.
About This Shed
Two slopes, one awesome shed. Our Gable Roof shed is a high-quality outdoor storage solution designed to provide ample space for your gardening equipment, tools, bicycles, and other household items. Crafted with top-quality materials, this shed boasts a sturdy gable roof design that provides unbeatable headroom and storage capacity. It's so roomy, you could even park your "grass"-hopper inside!
So, your neighbours just put up a new garden shed in their back yard, looks great don't you think? Ever wondered what the perfect solution to making your backyard the best and most efficient on the street? Well you've come to the right place!This garden storage shed has the stylish look of the more traditional pitched roof that allows customers to spice up their back yard with the extra benefit of having the desired storage space where you can put anything from a workshop to somewhere to park the boat and keep the tac in a secure space also. This unit affords extra space, ensuring it performs perfectly as a dedicated storage solution allowing even the most serious DIY lover the satisfaction of have a unit that can cater for all your storage needs. Here at EasyShed it is important to ensure our customers that we are using the best material on the market which is why all of our sheds are built from strong high-tensile, hot dipped galvanised steelthat is designed in Australia specifically for our weather conditions.
Manufactured in Albury NSW, this 3.00m wide x 3.00m deep x 2.10m peak unit is designed to house even the more larger items such as the motorbikes or even the new folding caravan. We give our customers the satisfaction that they are supporting an Australian Manufacturing business with the assurance that they are receiving the best price on the market. Our DIY garden sheds also come with the advantage of lifetime warranty giving customers the peace of mind that we back and support our products. Our DIY storage sheds are designed with a peak height of 2.10m, and a wall height of 1.80m, giving customers the additional space meaning they can store anything from bikes, wheel barrows and chainsaws satisfying the most serious DIY enthusiast. The door is braced to ensure the integrity of the shed structure and is designed to allow easy access to your shed's contents. Our door locks use a pad bolt and hasp, which is a secure form of locking. You also have the option of adding a padlock to the door for added security at your own discretion. The more traditional pitch shed is the idealistic solution to anyone needing extra storage.
We also offer 4 of our most popularcolours Slate Grey, Mist Green, Smooth Cream & Monument. The pre-painted steel found in our Colour range is made of COLORBOND which is specifically made for Australian weather conditions. Our steel has 2 layers of paint; a light grey undercoat is applied to the entire sheet, both inside & outside, the sheet is then finished with a high-quality paint on the outside-facing side in the colour of your choice. Finally, it is baked in a high-temperature oven to create a durable finish. The weather-tight steel sheets are 0.35mm thick adding to the overall strength of the shed.
Your EasyShed DIY garden shed kit will come flat packed and ready for you to assemble with our easy-to-follow 5 Step Assembly. See specification below for the size and weight for this model. All EasyShed components feature EdgeSAFE rolled safety edges for your protection when handling and assembling. They also come with our innovative ScrewSAFE technology that features self-tapping screws ensuring your DIY efforts will stand the test of time.
In the pack you will receive: Steel Sheets for Your Shed's Walls, Door & Roof, Self-Tapping Screws to Assemble Your Shed, A Phillips Head Driver Bit, U Channels, Flashing, Jambs, Hinged U Channel, Door Lock and Hasp, Ridge Beams, Apex brackets, Gusset plates, Pack List to Check Off Components, Copy of Our Complete Assembly Instructions.
It is important to know that all of our garden sheds are DIY kits, and do not come with a floor. We recommend a rebated concrete slab, you can find out more on recommended floor options here.
EasyShed Steel DIY Sheds have the added benefit of being low maintenance. Maintaining the protective steel coating is as simple as cleaning it twice yearly to maximize the life-span of your garden shed.
We also offer a range of shed accessories suited for further customisation of your shed including: Fibreglass Skylights, Concrete Fixing Kits, Louvre Windows, Door Ramps, Storage Hooks and More
You can browse the options on this page, or by visiting our Accessories section.
Have any further questions? Please contact us via Live Chat, email or by calling our friendly team on 1300 739 097.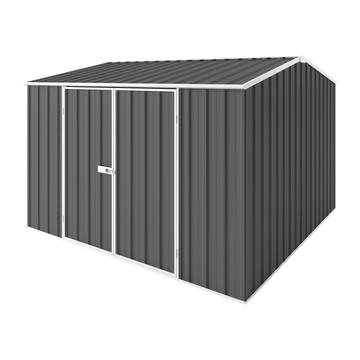 3m x 3m Gable Roof Garden Shed
Overview
Specifications
Colours
How To Assemble
Shipping & ETA
Warranty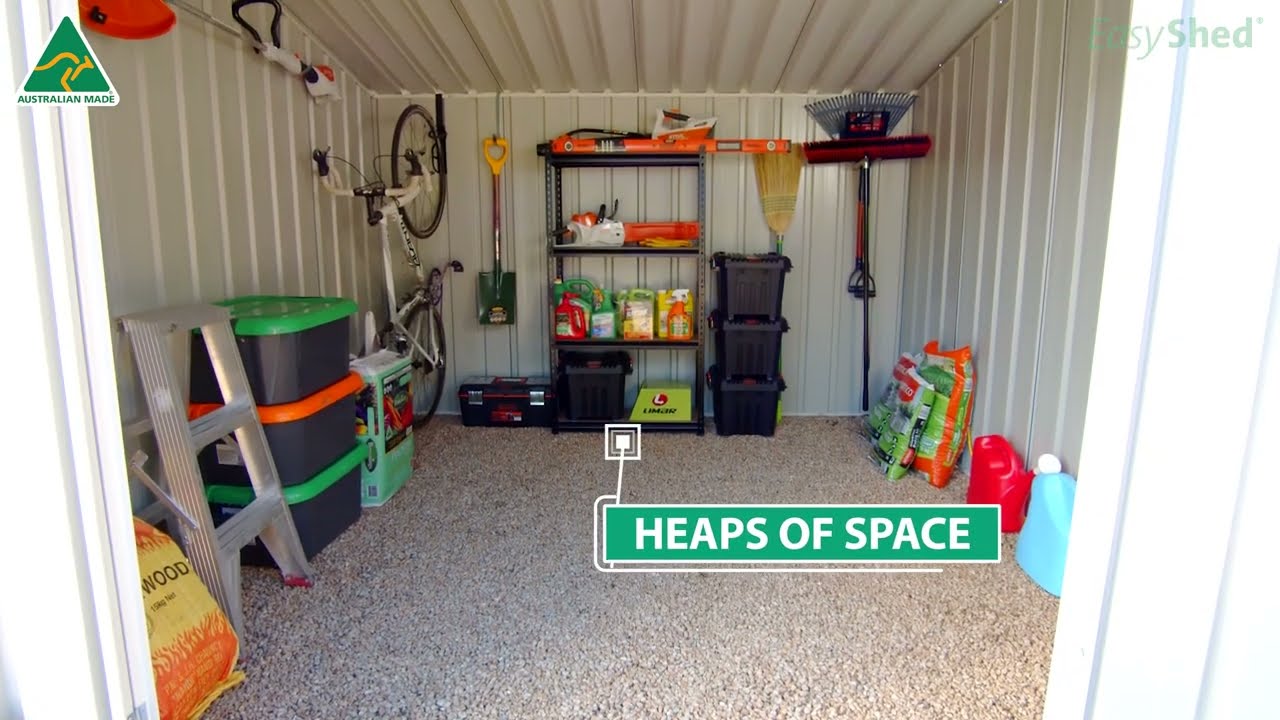 Product Review | Gable Roof Shed
Features:
Lifetime warranty
100% Aussie-Made with wide colour range
Easy to follow 5-Step Assembly
EdgeSAFE® rolled safety edges for your protection when handling and assembling
ScrewSAFE® technology features self-tapping screws ensuring your DIY efforts will stand the test of time.