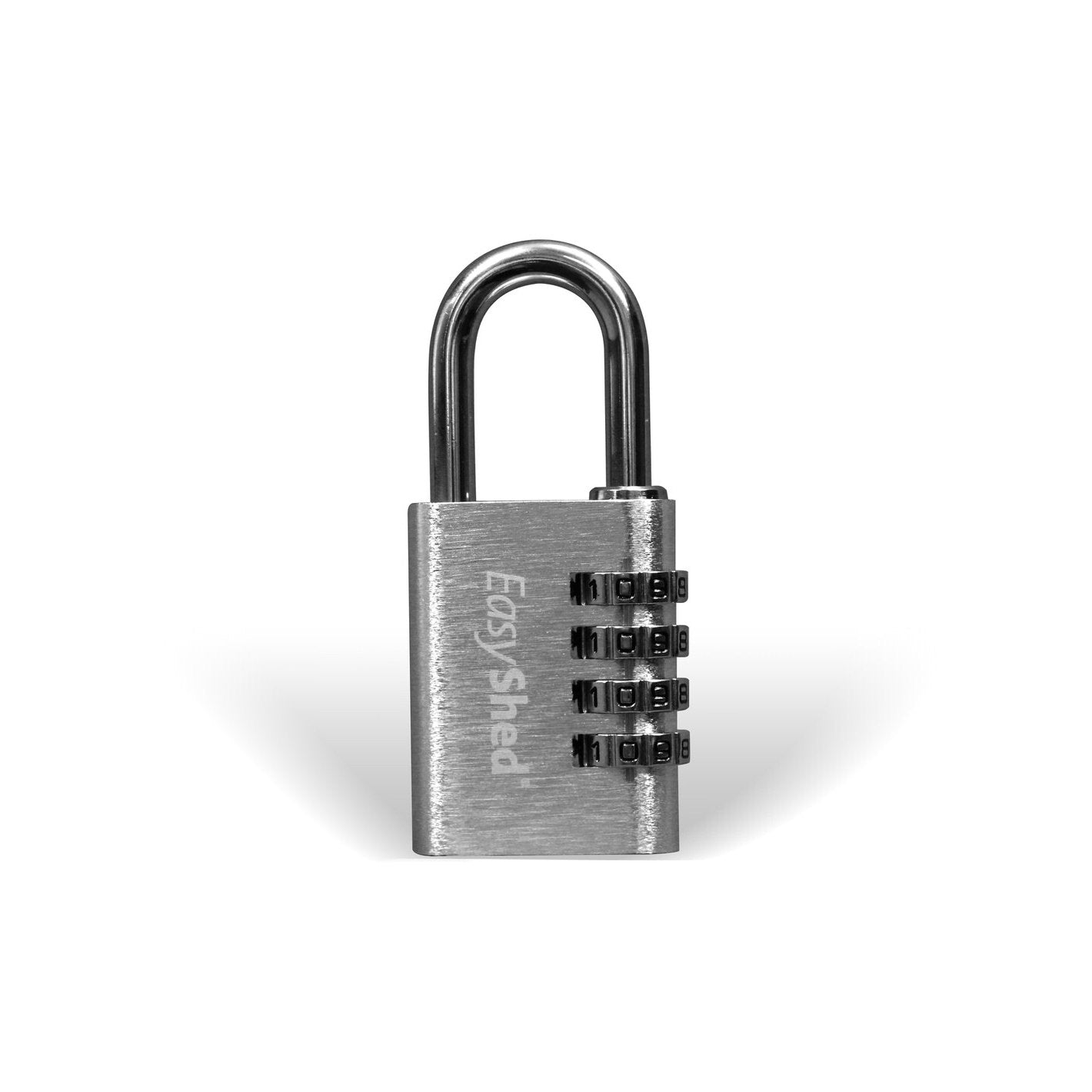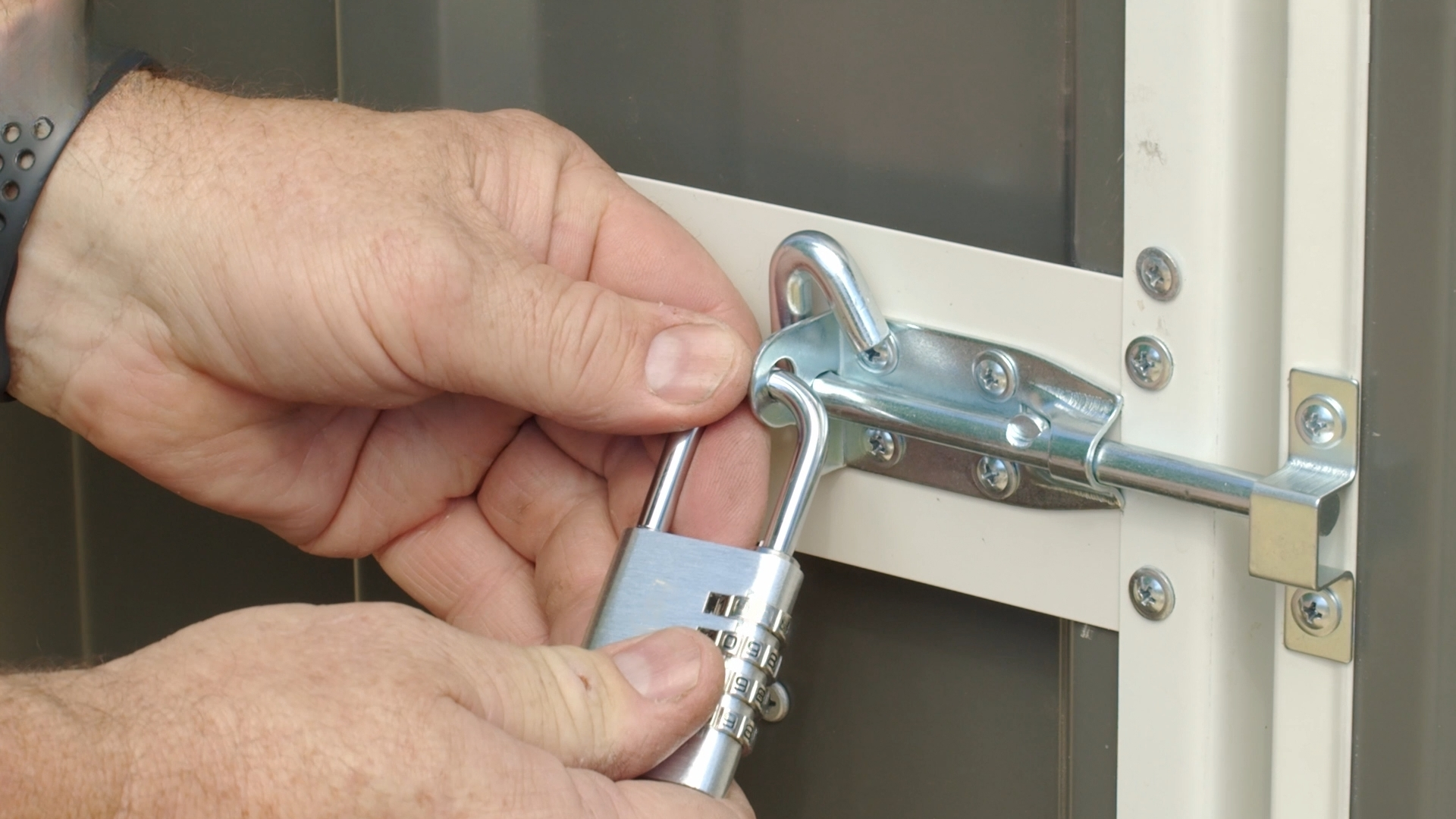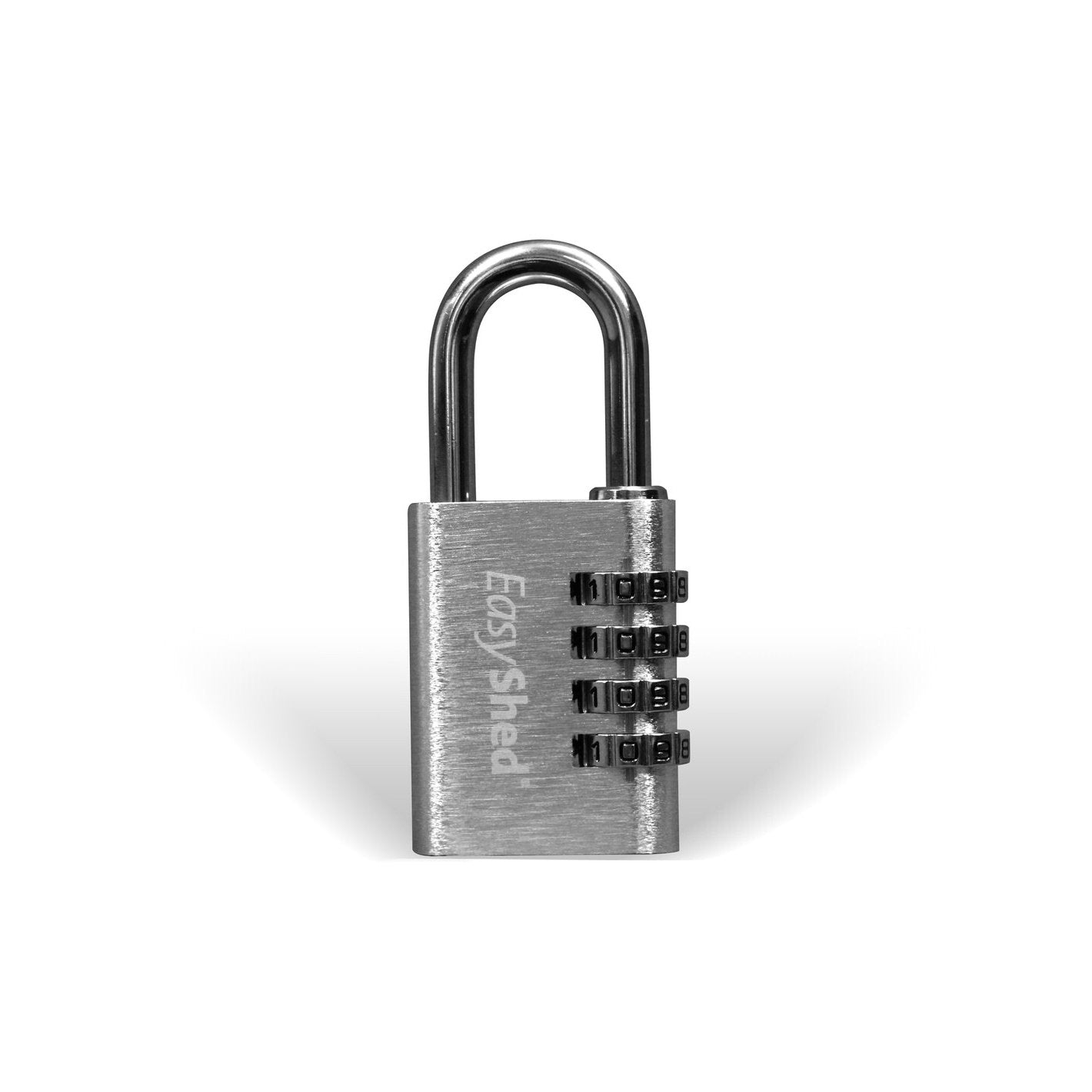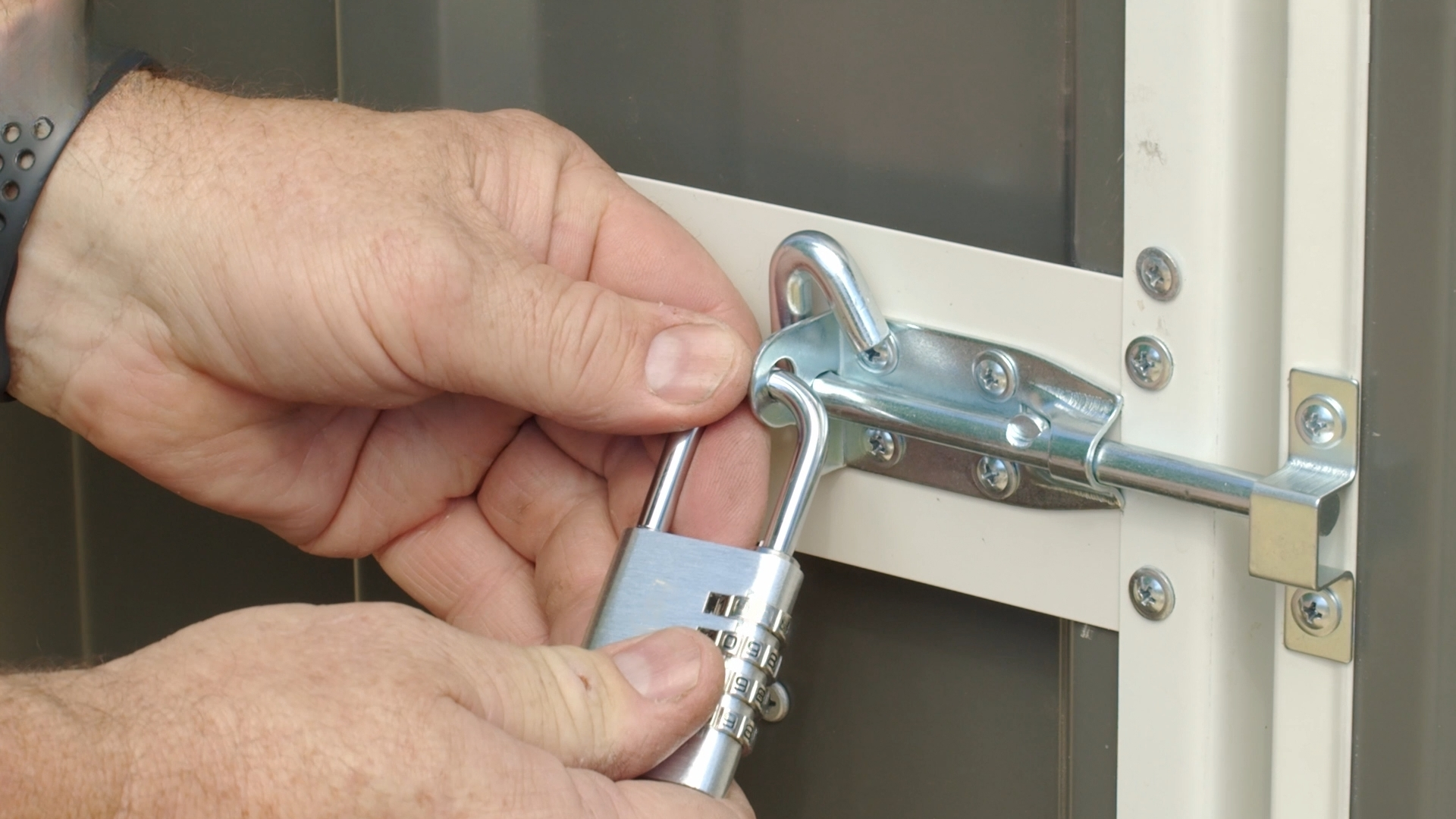 Sale price
$21
Regular price
Or 4 interest-free payments of $

5.25

with
Pay Later Options
How Does It Work?

Checkout with PayPal. Choose 'PayPal Pay In 4' and complete your purchase.
Make the first payment at the time of purchase and pay the rest in 3 payments - one every two weeks.
The maximum purchase amount is $2,000.
Learn more about PayPal Pay In 4.

Repay in 4 instalments fortnightly, interest-free.
The maximum purchase amount is $2,000.
Learn more about Afterpay.

Choose weekly, fortnightly or monthly repayments.
The maximum purchase amount is $1,000.
Learn more about Zip Pay.
About This Accessory
An EasyShed padlock makes your shed and it's contents safe from theft. Secured with a 4 digit passcode instead of a key, you'll never have to worry about locking away your stuff for good if you lose the key.
Weight is 100grams. Lock Body size 50mm x 38mm x 6.5 mm Shackle.
It is made of strong and long-lasting steel material, that will not fade or become brittle through exposed weather conditions.
How do I reset the password on my padlock?
Unlock padlock turn shackle 90 degrees and push down on shackle.
Enter new code.
To set and release shackle.
These puppies are in stock, so we try to get them out the door ASAP. We recommend allowing 5-7 business days for your accessories to arrive. Standard shipping to metro areas has a base shipping cost of $20. For other locations, shipping cost will be calculated upon checkout depending on your suburb.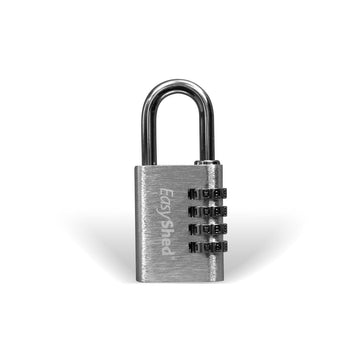 Padlock
Sale price
$21
Regular price
Why Easyshed?
A look into 40 years of Easyshed history. From a small family-owned business, to becoming Australia's trusted and largest shed manufacturer.
experience

Aussie made

Assembly

Locations
Customise Your Shed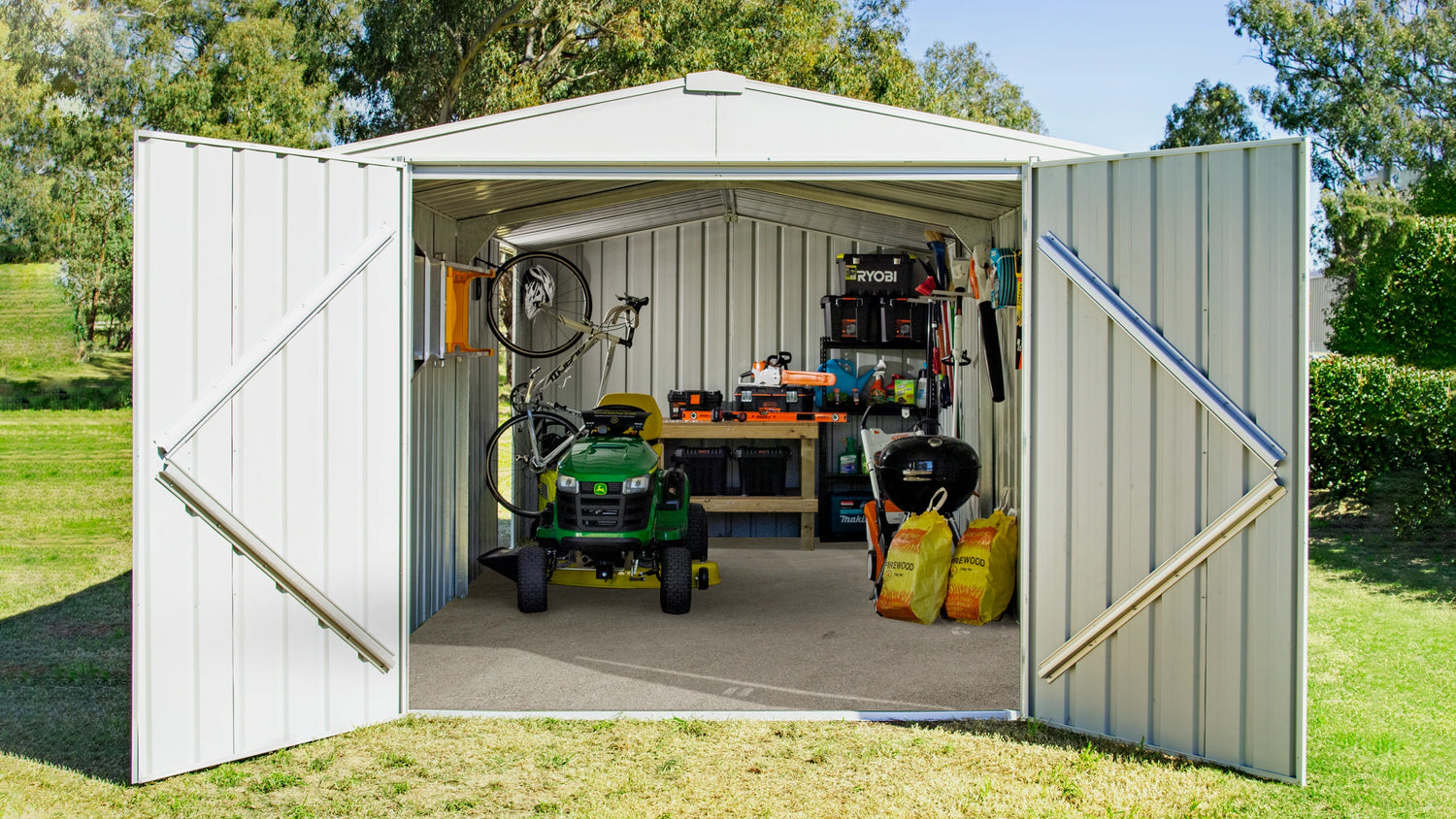 Our range

of sheds.

Aussie made sheds that are designed to suit all backyards, big or small.